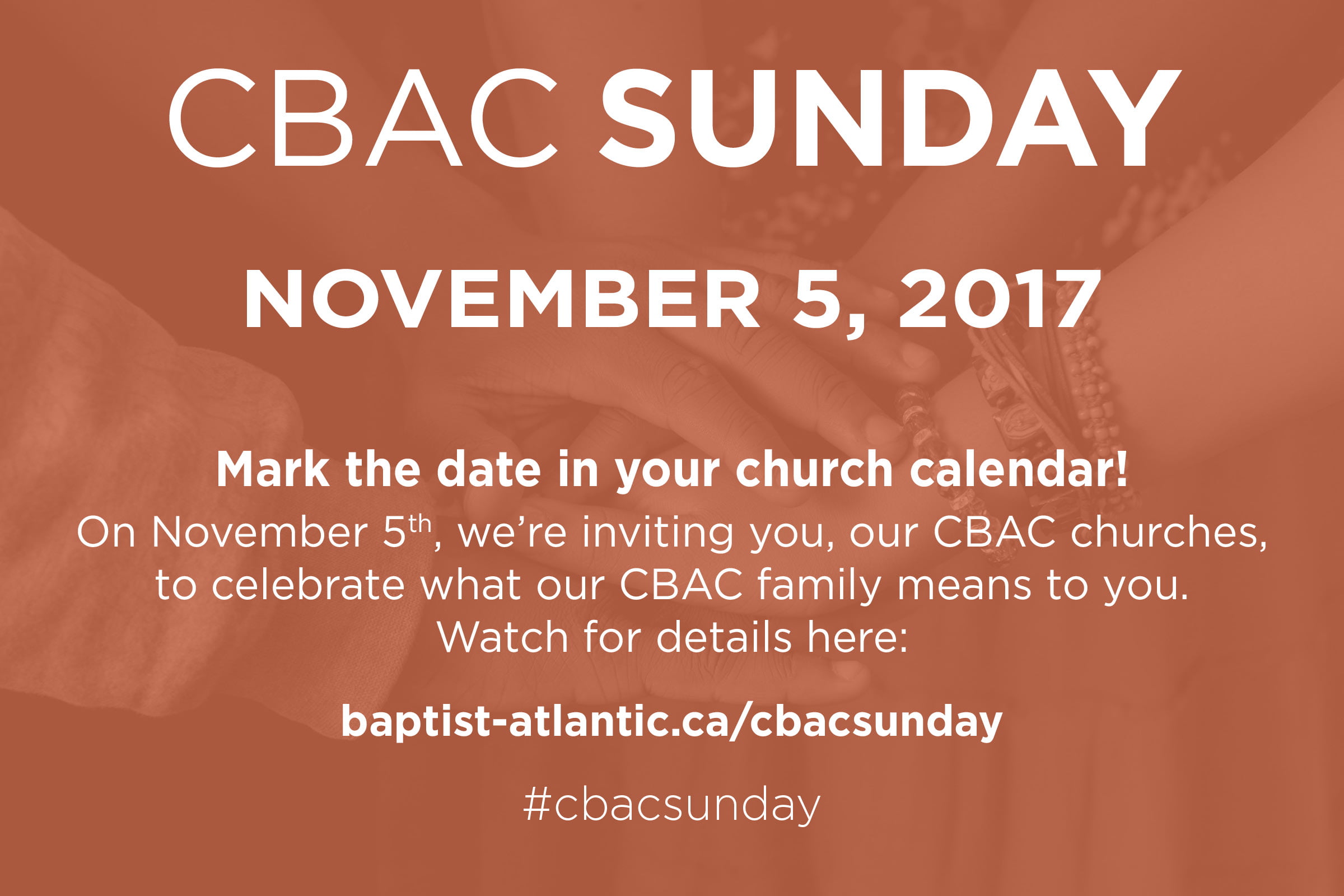 On Sunday November 5th, we're inviting all CBAC churches to be a part of CBAC Sunday. Let's celebrate this shared mission God has called us to here in Atlantic Canada.
We want to know the answer to this question – What does the CBAC means to you? In September, we'll be asking you to record a selfie video with one sentence that tells us what the CBAC means to you. At Oasis, you'll be able to do this too!
Here's some more ideas:
We'll have some video resources for you to share that day (and a few leading up to November 5th).
Invite a CBAC staff to come and speak.
Do a pulpit swap with another church.
Watch here for more details about other resources and ideas.