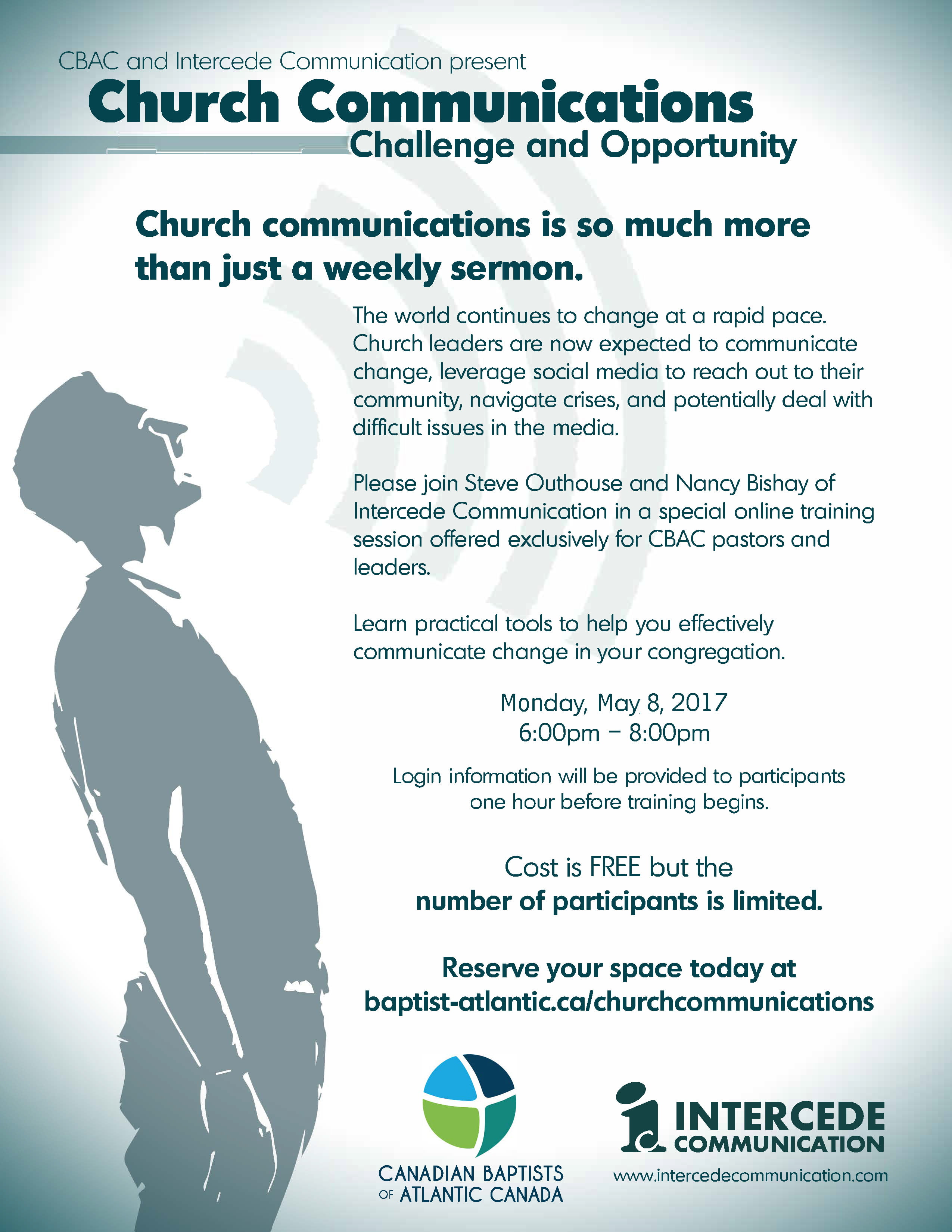 Thursday, February 23, 2017 – 10am-12pm
Online login will be provided upon registration.
Cost is FREE but the number of participants is limited. Reserve your space today by registering below. Sponsored by the CBAC and Intercede Communication.

The registration for this webinar is now full. If there is enough interest we will plan another webinar. Please email Garth Williams (garth.williams@baptist-atlantic.ca), give him your name and email address and we'll let you know when the next one will be.