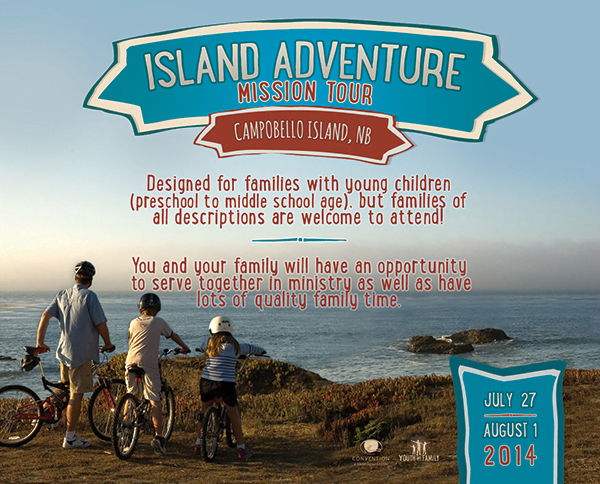 The "Island Adventure Mission Tour" is designed for families with young children (preschool to middle school age), but families of all descriptions are welcome to attend! You and your family will have an opportunity to serve together in ministry as well as have lots of quality family time.  Ministry options include children's ministry, a sports camp, and a work project at the camp.
Cost:  $419/family.
Application Deadline:  April 11, 2014.
Location: Edith Lank Memorial Camp, Campobello Island, N.B.
FAQ: FAQs Family Mission Tour 2014
Application Form:Family Mission Tour 2014 Application