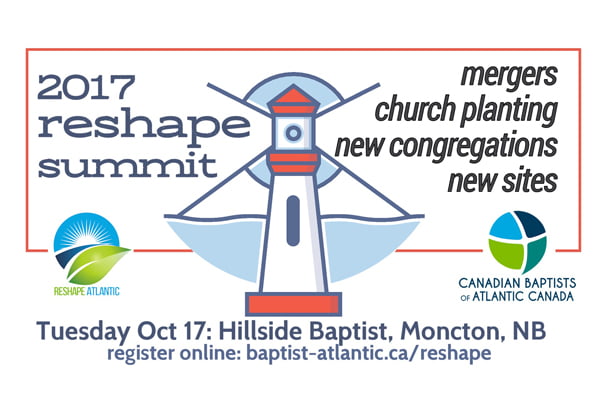 Who: Pastors and leaders passionate about new congregations
Where: Hillside Baptist Church, Moncton, NB
When: Tuesday, October 17th (9:45-4:00)
Cost: $30/person (snacks and lunch included)
Registration opens on August 14th!

Download slide here: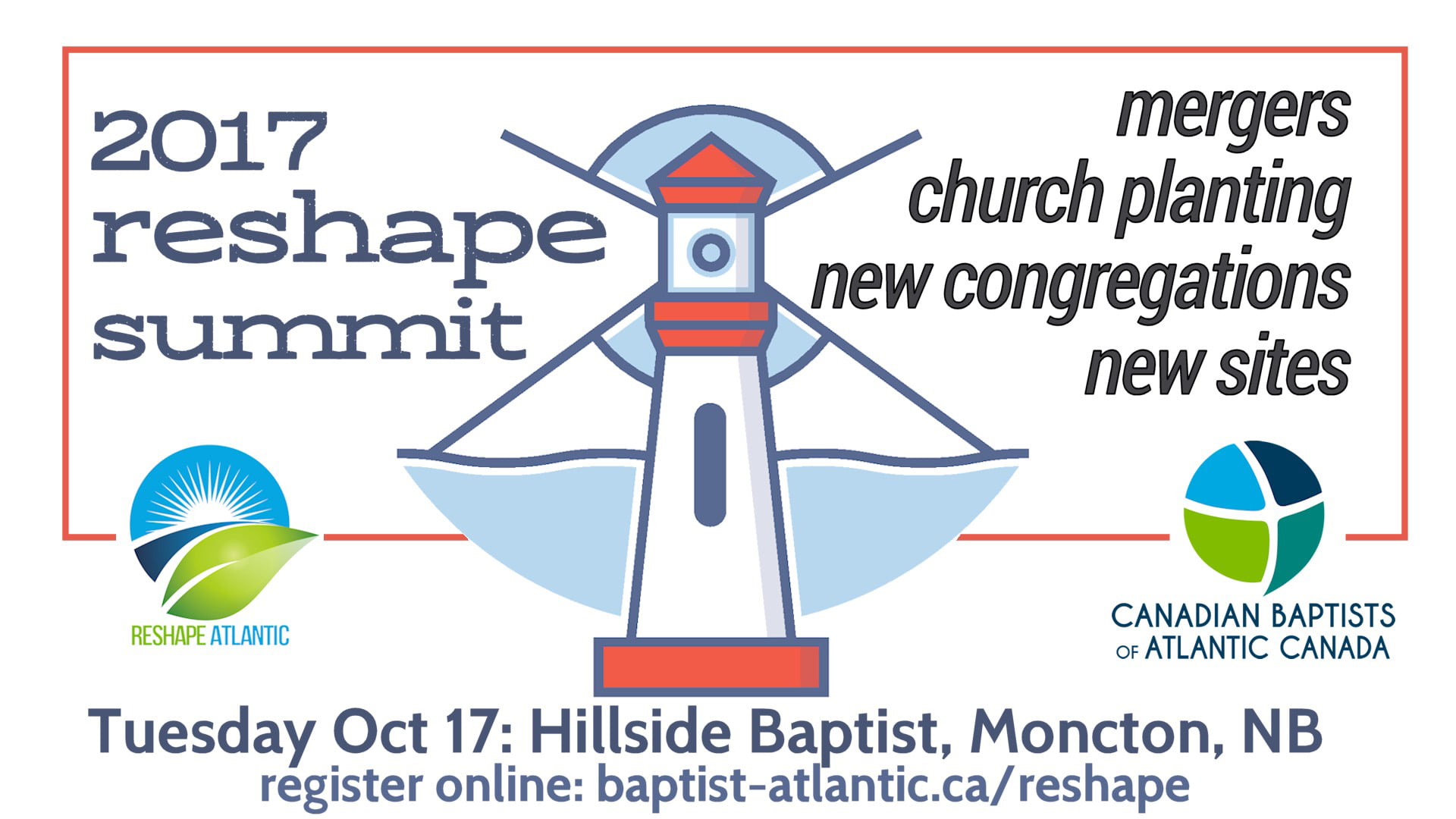 Are you currently involved in starting a new congregation in your neighbourhood? A brand new "church plant"?
A new "site" of your church?
A newly merged congregation?
A new congregation within your congregation?
A fresh new expression of church?
Or is it your heart's passion to start something new to reach your neighbourhood or a new neighbourhood?
Mark Tuesday October 17th, 2017 on your calendar! We will be hosting our second "reshape summit" for leaders, pastors, leadership teams that are starting or dreaming of starting something NEW!
This ONE DAY SUMMIT will be an opportunity to connect with other like-minded leaders and learn from veterans in the field.
2017 Summit Speakers and Participants: Dr. Laurel Buckingham, Dr. Stephen McMullin, Rev. Dave Steeves, Rev. Kirby Spivey, Rev. David Morehouse, Rev Leo Fletcher, Pastor Kevin Jolly, Dr. Lorne Freake
Don't miss this event! Momentum is building! God is RESHAPING our region for a NEW DAY