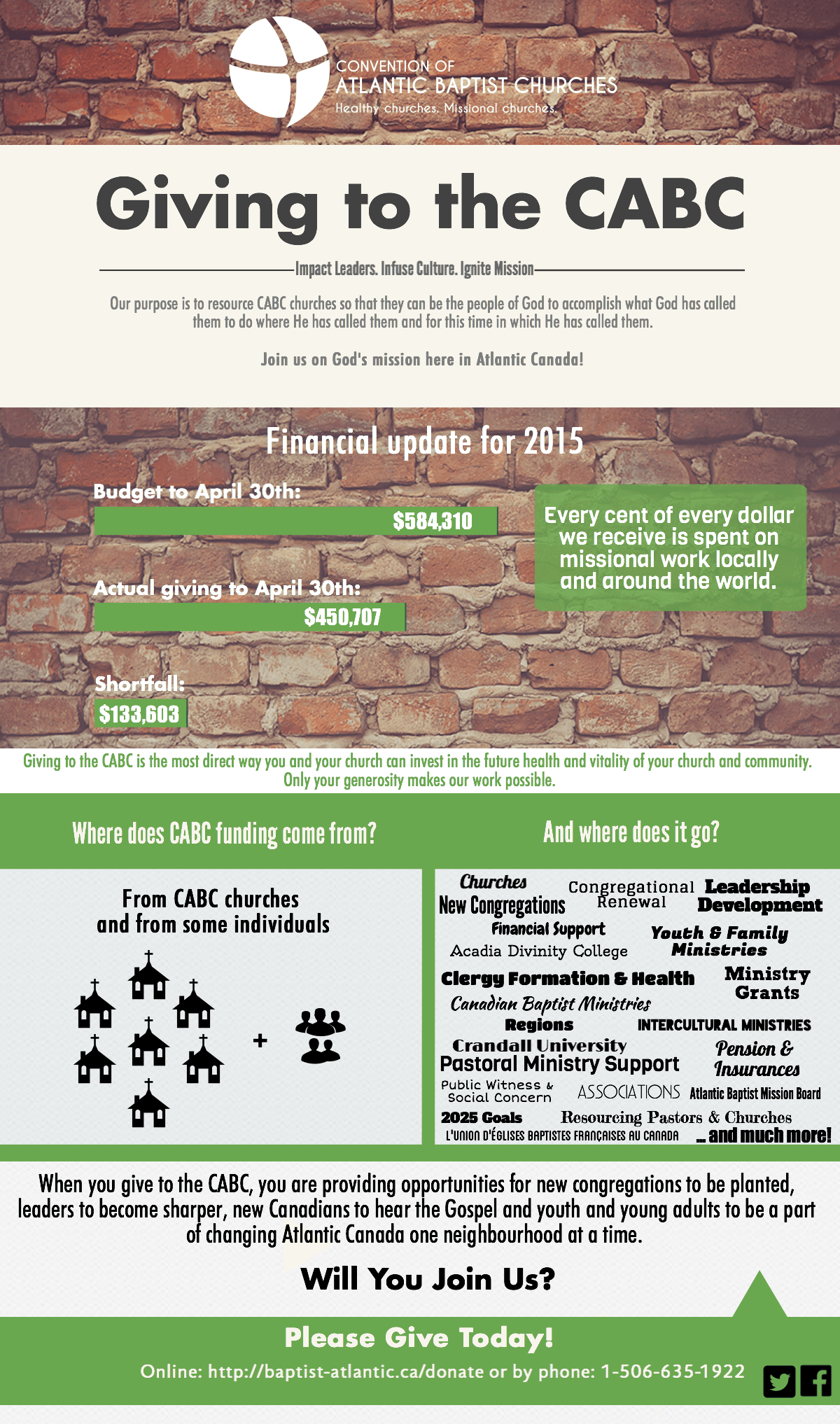 The vision of the CABC is to have Healthy churches. Missional churches. Our mission is that together we Impact Leaders, Infuse Culture and Ignite Mission to bring our communities to Christ.
We believe that we can do far more together than we could ever hope to do as separate churches. Through this collaborative effort we have a vibrant impact in Atlantic Canada and beyond. We could not have this impact, without generous and sacrificial giving from churches and individuals.
If you would like someone from our office to come and speak about our shared mission, please contact us.
---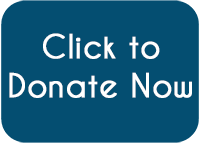 Spending of funds is confined to programs and projects approved by the CABC. Each restricted contribution designated towards such an approved program or project will be used as designated with the understanding that when the need for such a program or project has been met, or cannot be completed for any reason determined by the organization, the remaining restricted contributions will be used where needed most.

(Please note: "United in Mission" is now referred to as "Giving to the CABC")
---
December Communion Offering
Many churches have monthly communion offerings, often as an opportunity for individuals to support their local church's benevolence programs. Each year churches are encouraged to designate their December communion offerings to the Convention of Atlantic Baptist Churches. These funds are then used to offer supplemental support in the form of a monetary gift to numerous disabled or retired Ministers, as well to the spouses of deceased pastors, who are facing particular financial needs, often because of limited pension provisions. These monies are also used throughout the year to provide emergency financial assistance to Ministers and their families.