Publications & Print Media
---
Baptist Minister's Manual
The Baptist Minister's Manual (i.e. "A Manual for Worship and Service"), published by Canadian Baptist Ministries, can be obtained from our office. Please call 1-506-635-1922 or by email. We receive copies from Read On Bookstore in Toronto at a cost of $28.50 each. Cost to our pastors is $28.50 + shipping.
For pastors who wish a pdf copy, click here.
---
Youth and Family Ministry Books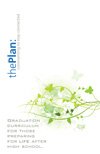 ThePlan: Covenanting to Stay Connected.
$5.00 each, or 5 for $20.00
This is graduation curriculum to be used with those graduating from High School. The six lessons address issues like: community, lifestyle, spiritual formation, your parents, and more.
---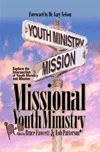 Missional Youth Ministry
$10.00
---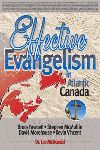 Effective Evangelism in Atlantic Canada
$10.00
---
These books may be purchased by contacting Jacqueline Derrah.