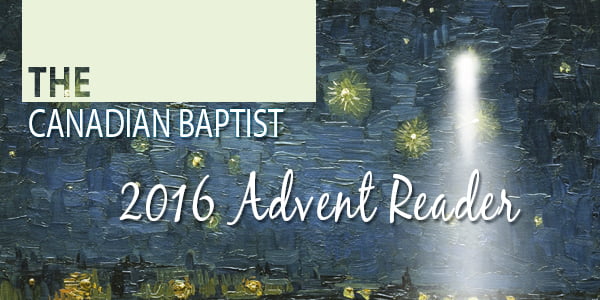 To prepare us to celebrate the wonder of the Incarnation, we're excited to share the 2016 Canadian Baptist Advent Reader with you. It will contains a meditation for each day of Advent created by writers from the Canadian Baptists of Atlantic Canada, CBOQ, the Canadian Baptists of Western Canada, L'Union d'Églises baptistes Francophones du Canada, and Canadian Baptist Ministries.
Print Version: http://baptist-atlantic.ca/wp-content/uploads/2013/11/Advent-Reader-2016_Final_Digital.pdf – Right click to save file (34MB).
The deadline for ordering printed copies of the Advent reader has now passed. Watch our Facebook & Twitter for ways to win your print copy.