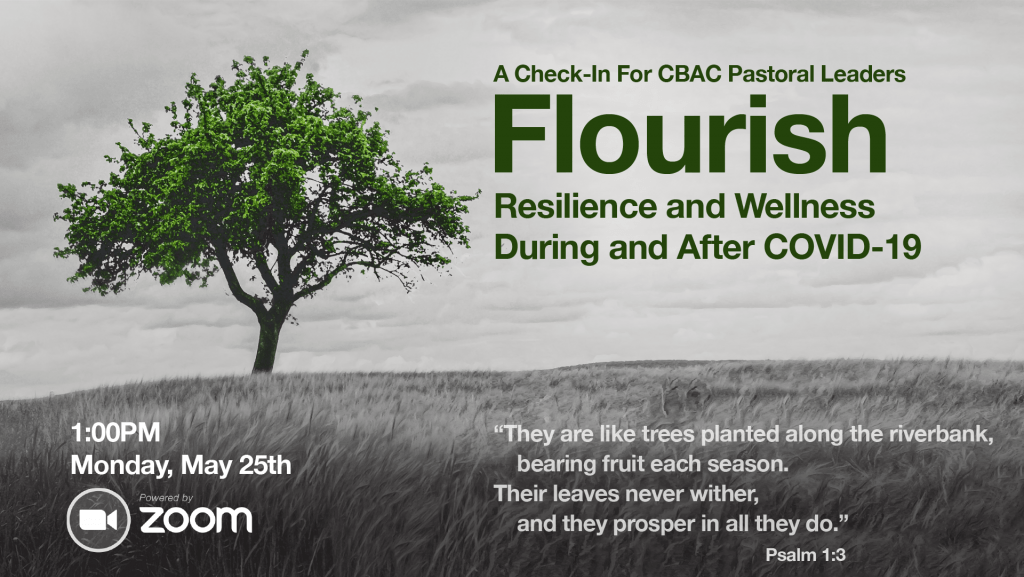 For more details, please reach out to Cheryl Ann Beals (cherylann.beals@baptist-atlantic.ca). We will be sending the Zoom link to our pastors' mailing list this weekend.
Check-In for CBAC Pastoral Leaders: Exploring Resilience and Wellness During and After COVID-19
You're invited to an online gathering on Monday, May 25th at 1:00PM, designed to help you grow in resilience and wellness.
Make no mistake: the COVID-19 pandemic and the recent shooting tragedy in Nova Scotia are adversities. These are challenging times. But they are also opportunities for growth. The difficulties that spiritually, emotionally, physically, and relationally test us can also result in formation and growth, and that's what this "check-in" gathering is all about.
We will explore:
What are the personal and ministry challenges of COVID-19?

What are the opportunities for us to grow in our resilience?

How do we find wellness during and after this pandemic?
"Resilience is the process of adapting well in the face of adversity, trauma, tragedy, threats or significant sources of stress… It means 'bouncing back' from difficult experiences." (American Psychological Association)