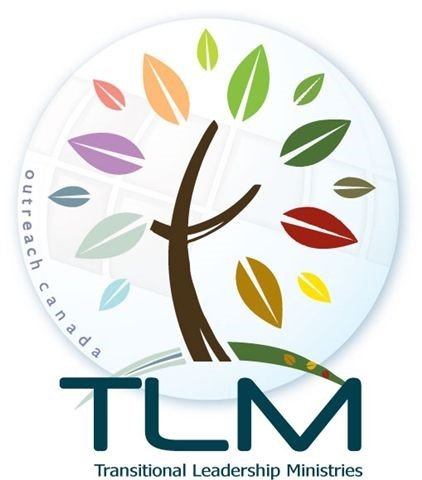 Transitional Leadership Ministry Basic Training: Facilitating Change during Pastoral & Leadership Transitions
May 15-17, 2018
Plus Specialized Training Day — May 18th
Crandall University, Moncton, NB
Sponsored by Outreach Canada
Co-sponsored by the Canadian Baptists of Atlantic Canada
Who's it for? Pastors interested in being trained in transitional ministry. Questions? Reach out to Rev. Greg Jones – greg.jones@baptist-atlantic.ca.
Topics will include the following areas:
The Eight Recommended Goals of a Transition
Coaching & Facilitating Skills to use with Transitional Ministry
Biblical Peacemaking during transition
Tools for Facilitating Vision Clarity
Board Renewal During Leadership Transitions
Preparing Yourself as a Transitional Leader
Essential Principles and Practices for the Search Process
COST:
To register – https://tlm.outreach.ca/Training/Basic-AB
Accommodations – Hampton Inn & Suites – $115/night (booked under "Outreach Canada"). Other hotels: https://booki.ng/2ry5wRD
All meals, accommodation and transportation are the responsibility of the participant. Coffee breaks are included. For more information go to: www.tlm.outreach.ca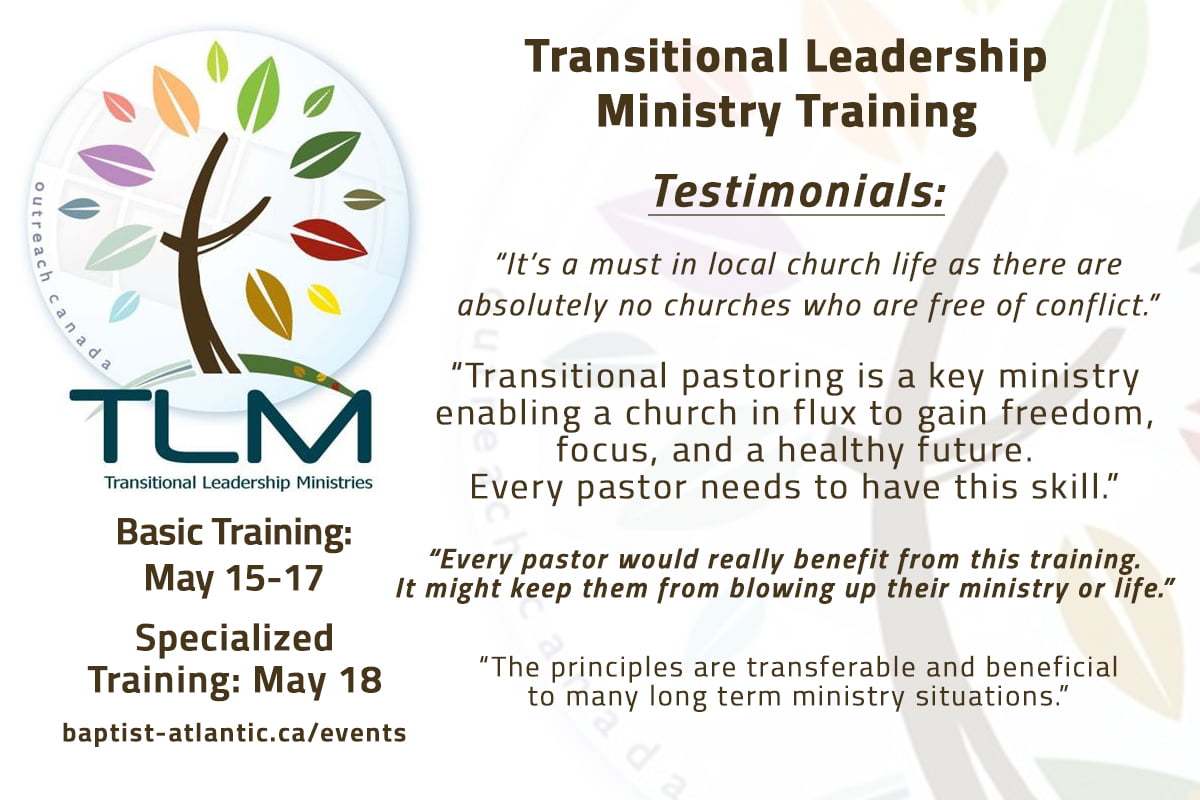 Download brochure here: https://baptist-atlantic.ca/wp-content/uploads/2018/01/TLM-Basic-NB-May-2018.pdf