Q&A With Cheryl Bear (Tidings Magazine)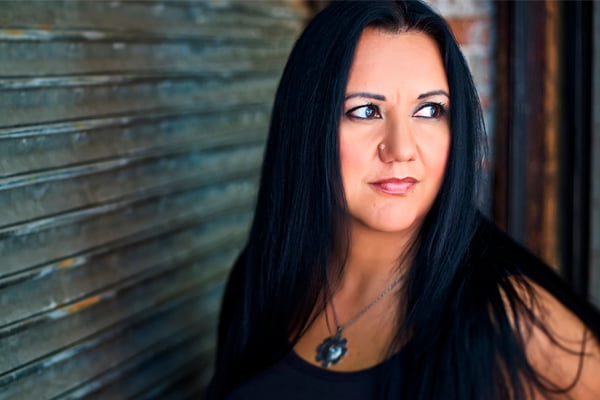 Cheryl Bear is an Indigenous Relations Specialist for Canadian Baptist Ministries and is the main speaker at the Atlantic Baptist Women's Conference May 25-27.
The Q&A below appeared in the May issue of the Tidings Magazine.
When cultures are getting to know one another better, what are some key values or attitudes that can help the process for both parties?
There was a Christian leader a few years ago who said, "Based on the history of the colonization of Indigenous people in North America, Indigenous people should be much more angry than they are." He said Indigenous people were characterized far more often by grace than anger. I agree with him wholeheartedly, though I have seen my share of angry protests. We should be much more angry but Indigenous people have been very patient.
The fact that Indian Residential School Survivors (IRSS) asked for Truth and Reconciliation is still astounding to me. The mandate of the residential schools was cultural genocide and the long-term plan was the extermination of an entire people group via assimilation; yet when the IRSS won the world's largest class action suit against a first world country, they asked for reconciliation. I believe humility and patience will be necessary for all of us if we are serious about reconciliation.
Cheryl, your ministry and mission often takes the shape of song and dialogue. Why are these two things so important to you?
Story is a powerful way to communicate truth. It is the Indigenous way and certainly Jesus' way as we see him revealing truth through parable. Songs can be another way of telling a story. Art is powerful and subversive; it opens us up to truth in a way that is not possible by study or research. Stories can change our heart and soul as well as our mind.
I kind of stumbled on this. My job in the church was leading worship and so my song writing was only worship songs. I felt guilty about writing songs that were not worship, but rather told a story. But the stories had to come out. In a way, it was trauma that caused my song, "The Residential School Song," to be written. It was a story that I knew needed to be told and it took me a couple years before I could sing it all the way through. The words of the song and the images it brought to my mind tore into me. Writing that song became an act of resistance, a pronouncement of truth and history about a beautiful people who were deeply harmed by government policy, and writing that song led to a new beginning in my own personal healing journey.
Terry Smith, the executive director of Canadian Baptist Ministries, uses the word "authentic" to describe his longing for relationships between Indigenous and non-Indigenous Canadians. How can a person or relationship grow to be authentic?
Terry Smith is an excellent example of an authentic leader. There can be no relationship without authenticity, without a mutual respect and willingness to walk together through the good times and the bad. I have seen this authenticity in the apology CBM gave to residential school survivors. The acknowledgement of wrong and a pledge to make things better is a good start. We have a long journey to travel and it cannot happen without us being real and honest with one another. This means creating safe places for people to ask questions and the humility and patience to hear answers that might not be easy to hear.
Tell us about your home community and why it is special. How does it refresh and challenge you?
Nadleh Whut'en First Nation in British Columbia is my home community. Even though I have lived in many different cities, Nadleh will always be home. Indigenous people are connected to the land in a very unique and beautiful way. The first question we will ask when we meet someone is, "Where are you from?" We do not find our identity in our job but rather the land identifies us.
For many years I was a pastor on the downtown eastside of Vancouver, known as the poorest neighbourhood in Canada. Tragically, there were many memorials at our church but there rarely were burials because the Indigenous people would be brought back to their Indigenous community to be buried. When I cross over into the spirit world, my body will be buried in Nadleh. My sons know this; no matter where I am in the world, I will return to Nadleh. Then the earth will do its work and I will become part of the land.
The Elders of Nadleh have always inspired me to work hard for the land because it's how we identify ourselves, and our stories start with the Creator and the land. Our history tells us that the Creator placed us on the land. So, we have a responsibility to watch over the land, including the water, the people, plants, and animals because we are all connected.
We often find ourselves educating non-Indigenous people about our worldview, culture, and values. This has become my passion because I believe if we are to walk together in reconciliation then we must know one another, and not just the easy stuff, but the tough stuff as well.
How did you come to know Christ? What is something you've learned about him recently?
I became a Christian when I was eight years old at a Bible camp outside of Prince George, British Columbia. It was traumatic. I didn't say the sinner's prayer because I knew anything about Jesus but rather to avoid the hell the preachers kept yelling about.
Fortunately, I was a voracious reader, and Mrs. McQewan, the school librarian, gave me a book called, The Lion, the Witch and the Wardrobe, by C.S. Lewis. When I speak to church groups, I tell them, "If you haven't cried at the stone table with Lucy and Susan, then I question your salvation." Those books opened me up to understanding the Creator in the person of Jesus in a new and beautiful way, the way only a story can.
The past few years I have been thinking about the Indigenous view of Creator. This has been a beautiful journey of discovering some beautiful truths about God and I believe Indigenous people have many things to teach the church.
*Featured in the May 2018 Tidings Magazine.