Commemorating National Indigenous Peoples Day 2021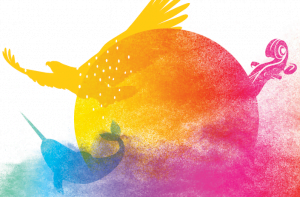 Today we commemorate National Indigenous Peoples Day, recognizing the history, heritage, and diversity of First Nations, Inuit, and Métis peoples in Canada. We encourage our churches to mark this day by raising awareness, taking time for prayer for our Indigenous neighbours, and seeking more ways to walk in a good way with them.
Our Land Acknowledgement
The CBAC recognizes that no people and no buildings can exist without land to support and uphold them. Prior to the founding of our denomination or any of our churches, before the beginning of any of the Atlantic provinces, or the dominion of Canada – this land was entrusted by the Creator to the Mi'kmaw, Wəlastəkwewiyik, Peskotomuhkati, Penobscot, Innu, and Inuit nations as well as the former Beothuk nation. Many of our churches exist in unceded territory, and we, as a predominantly settler body, are governed by treaties with the First Peoples of this land. In the spirit of Truth and Reconciliation, and with the guidance of the United Nations Declaration of the Rights of Indigenous People, we acknowledge these lands and their Indigenous custodians and we recognize ourselves as treaty people. As Baptists of Atlantic Canada, we seek to walk in a good way upon the land that sustains us, and alongside our Indigenous neighbours and hosts.
Resources:
Read more about National Indigenous Peoples Day and National Indigenous Peoples Month: https://www.rcaanc-cirnac.gc.ca/eng/1100100013248/1534872397533
Enroll in "Walking In a Good Way With Our Indigenous Neighbours", our own free online course: https://courses.baptist-atlantic.ca
Consider facilitating a KAIROS Blanket Exercise: https://www.kairosblanketexercise.org/