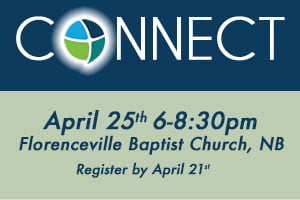 You are invited to attend a banquet near you. The CABC will be hosting regional Connect gatherings near you over the coming months. You will have an opportunity to come together to share a meal, meet with CABC staff, and hear the CABC's shared vision and direction for the future.
Come be a part of what God is doing!
April 25th – 6-8:30pm – Florenceville Baptist Church, Florenceville, NB
There is no cost but space is limited. If you are planning on attending, we need you to register by April 21st. Please fill out this form online or by calling 1-506-635-1922.
More banquets will be announced in coming months.
Click here to view the event page: https://baptist-atlantic.ca/event/connect/
---
(Having trouble viewing this form? Click here.