Crandall University Athletic Scholarships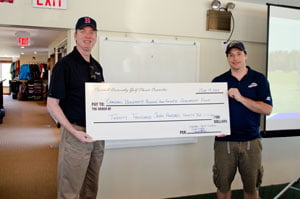 On Wednesday, June 20th, Crandall University held their 9th annual Golf Classic at Pine Needles Golf Course in Shediac, NB. The tournament consisted of 26 teams and they raised $20,792 for the Crandall University Alumni & Friends Scholarship fund for their Athletics Scholarships.
When this tournament began 9 years ago, the goal was to raise $100,000 in 10 years. It only took them 8 years to surpass that goal and they are well over that with this year's contribution. It's a fun way to raise money and show our support to our University. Start planning your team for 2014!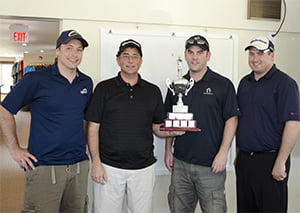 The winning Team was Grant Thornton with a -7. L-R Bryan Cawthra, Mike Robart, Steve MacPherson and Guillaume LeBlanc.