Crandall University Grad Weekend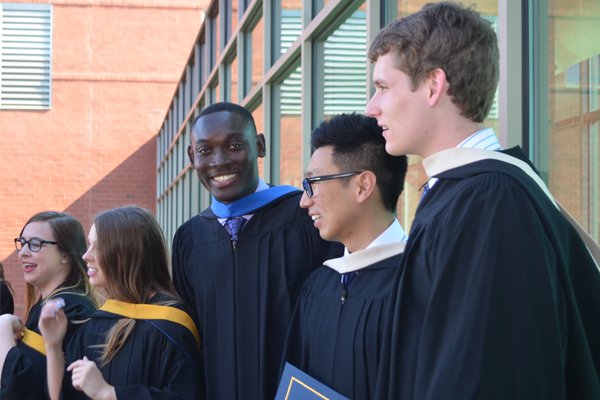 Over the weekend, Crandall University celebrated distinguished alumni & 180 graduates from various programs. We congratulate all award recipients and grads on a job well done and thank them for their contributions to our community. We're excited for what God has in store in the future through you! For a full list of grads, click here: http://www.crandallu.ca/registrar/convocation/.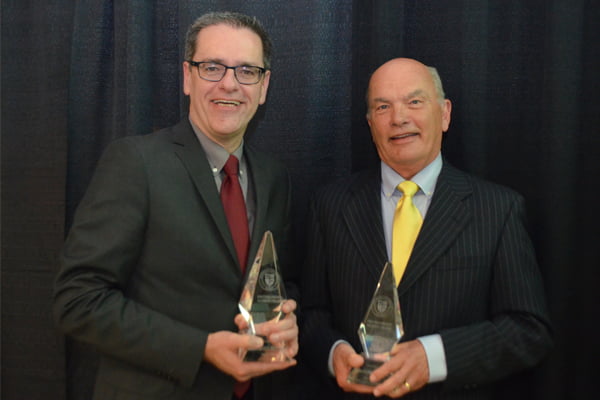 On Friday, May 6th, Crandall University recognized two alumni and celebrated their contributions to their community and professions. The 2016 Distinguished Alumni Awards were presented to Rev. David Morehouse '81 and Rev. Dr. Malcolm Card '63 at a special dinner in their honour on campus at Murray Hall. They join the ranks of past recipients such as Dr. Seth Crowell, Laura E. Selig and former Premier David Alward. For more click here: http://www.crandallu.ca/2016/05/distinguished-alumni-award-recipients/
On Saturday, May 7th, the Crandall University community celebrated the accomplishments of its students. Certificates and degrees were conferred to over 180 individuals, with family and friends present.
The morning ceremony celebrated Crandall's Education students, all of which were graduating from one of the following programs: Master of Education, Advanced Certificate in Literacy Education, Advanced Certificate in Resource Education, Bachelor of Education, or Bachelor of Technical Education.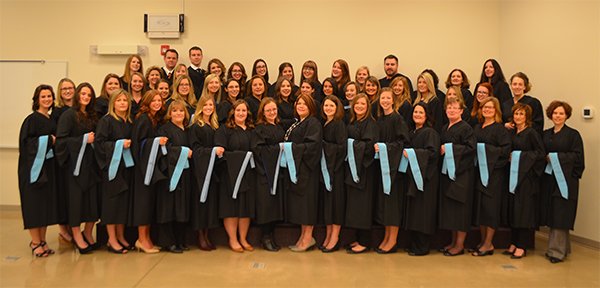 The Graduand Address was written by a Bachelor of Education student, Ms. Suyun Kang, who is currently out West on an Education assignment. Mr. Andrew Hopper delivered her address in her absence. Before Ms. Kang immigrated to Moncton, she founded two schools in different towns in South Korea, both which became known for excellence.
The afternoon ceremony celebrated students graduating with a Bachelor of Arts (Honours), Bachelor of Arts, Bachelor of Business Administration, Bachelor of Science, Advanced Certificate in Teaching English as a Second Language, Certificate in Teaching English as a Second Language, Youth Leadership Certificate, and a Master of Organizational Management, which was the inaugural graduating class for the Master of Organizational Management degree.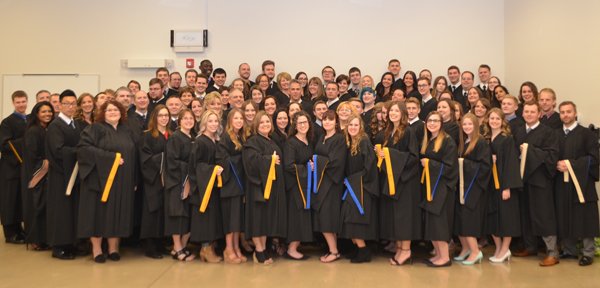 The Graduand Address was brought by a Bachelor of Arts degree (Biblical Studies and English) student, Ms. Hannah Steeves. Ms. Steeves plans to attend McMaster Divinity College in Hamilton, Ontario in the fall of 2016 to pursue a Master of Divinity in Pastoral Ministry.
Dr. Dave Toycen of World Vision Canada was this year's Convocation speaker, as well as a 2016 Crandall Leadership Award recipient. Mr. H. Ward White, a retired educator, also received a Crandall University 2016 Leadership Award.
For more pictures and a list of award recipients, click here: http://www.crandallu.ca/2016/05/crandall-celebrates-with-over-180-graduates/