Crandall's Public Lecture Series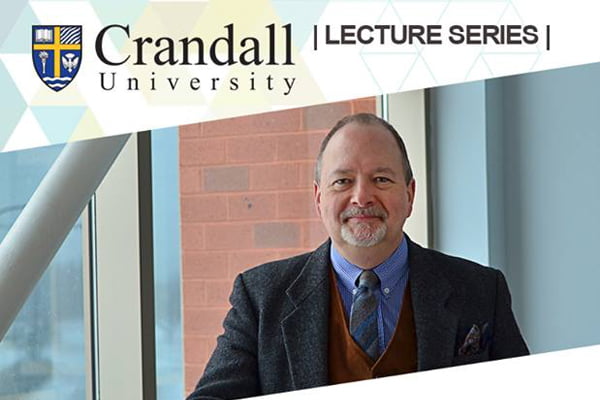 Crandall University would like to invite the broader community to attend the second lecture in its new Public Lecture Series, on Thursday, March 17th at 7:00PM. This lecture will feature Dr. John Stackhouse, the Samuel J. Mikolaski Professor of Religious Studies at Crandall, speaking on the issue of gender in relation to society and the Church. He will show how gender remains an issue in these entities, and offer insight on how to move forward in our thinking and conversation with regards to this issue.
The lecture will begin with the presentation by Dr. Stackhouse, followed by a response from an expert panel. It will conclude with a discussion and question period.
The first lecture in the series, a presentation by Sam Reimer (Ph.D., University of Notre Dame and Professor of Sociology at Crandall University), received positive reviews and larger-than-expected attendance.
John Stackhouse (Ph. D., University of Chicago) is the author of nine books (and co-author of three more), and has published over 600 articles and reviews. He is listed in the Directory of American Scholars and Contemporary Scholars. Dr. Stackhouse has lectured at Harvard University, Yale University, Stanford University, and many other prestigious institutions. He has been interviewed or appeared on many major media outlets, including The New York Times, Time, ABC News, NBC News, and CBC TV and Radio. He is an eminent scholar and commentator on religion and contemporary culture.
Dr. Stackhouse's latest books are Need to Know: Vocation as the Heart of Christian Epistemology (Oxford, 2014) and Partners in Christ: A Conservative Case for Egalitarianism (InterVarsity, 2015).
The public lecture will be held at Crandall University in Stultz Hall, room SH117, with refreshments to follow. For more information, please contact Jolene MacDonald at Jolene.MacDonald@crandallu.ca. http://www.crandallu.ca/2016/03/public-lecture-john-stackhouse/