Dr. John Stackhouse, Jr., Joins Crandall University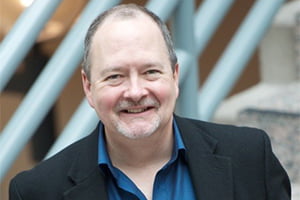 Crandall University is pleased to announce the appointment of Dr. John Stackhouse, Jr., as the Samuel J. Mikolaski Professor of Religious Studies and Dean of Faculty Development effective July 1st, 2015.
A graduate of Queen's University (B.A., First Class Honours), he did graduate work at Wheaton College Graduate School (M.A. summa cum laude under thesis supervisor Prof. Mark Noll) and the University of Chicago (Ph.D. in Christian Theology and History of Christianity under the supervision of Prof. Martin Marty). He has studied and written extensively in the areas of religion, history, and philosophy and is considered to be a leading North American scholar in his fields of study.
Throughout his career, Dr. Stackhouse has held a number of prominent positions in higher education, including a professorship at the University of Manitoba and, most recently, a chair at Regent College, an international graduate school of Christian studies on the campus of the University of British Columbia (UBC). He has lectured extensively at universities and other institutions worldwide, including Harvard, Yale, and Stanford in North America, the University of Bristol and University of Edinburgh as well as Tyndale House, Cambridge University in the United Kingdom, and academic institutions in China, Korea, Israel, Australia, and Malaysia.
Dr. Stackhouse has authored eight books with his ninth book due for release through InterVarsity Press this year. His books cover the topics of gender, evangelism, apologetics, ethics, philosophy of knowledge, North American history, and the challenge of evil, and have been chosen as course texts by professors around the world. In addition, he has published over six hundred articles, book chapters, reviews and has presented his work at dozens of conferences.
Not confining his interests and views to the academic community, Dr. Stackhouse has been an invited speaker to Christian churches within many Christian traditions. He has also been featured on major North American television networks, numerous radio stations, and in print media including The New York Times, Time Magazine, The Atlantic, the National Post, the Washington Post, and the Globe and Mail, to name a few. He is currently a contributing editor for Books and Culture and Christianity Today magazines, and a columnist for Faith Today. To learn more, visit www.johnstackhouse.com.
"We are excited to welcome Dr. Stackhouse to the Crandall community. His scholarly expertise and proven leadership will significantly contribute to all aspects of the University as we strive to provide the highest quality Christian education, right here in Atlantic Canada," said Dr. Bruce Fawcett, President and Vice Chancellor of Crandall University. "We are confident that students will learn to connect religion and culture in meaningful ways as they are mentored and educated by such a distinguished scholar."