Engage – A Ministry Health Plan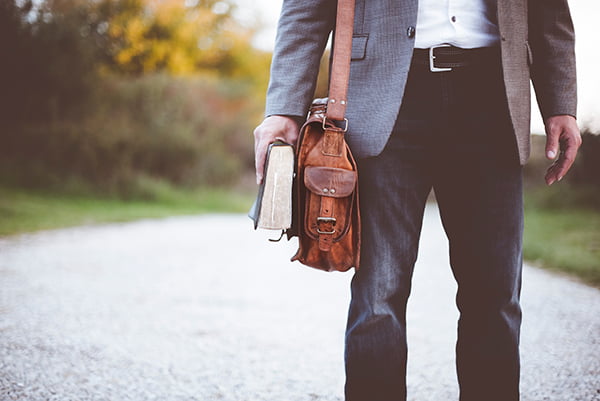 We are extending the deadline to April 15th to sign up for ENGAGE. More below.
For a while we've been exploring what best practices look like for our pastors. We have regulations for ministry that provide ethical and ministry boundaries. But what about ongoing education? Engaging with affinity groups about pastoral ministry? Getting healthy physically, emotionally and spiritually? There's much that can't be regulated around pastoral ministry; but there is much that should be part of our culture of sharpening our tools and gifts. As pastors, our aim must be at becoming the best pastor that God has called us to be. The health of our churches depend on it. The growth of the kingdom here in Atlantic Canada is essential to having healthy and effective pastor leaders of all ages and demographics.
We're launching ENGAGE – a best practices guideline for pastors. It's a voluntary program for CBAC pastors. It's designed to help you self-evaluate in the areas of Spiritual, Emotional, Physical and Leadership Health. You'll have opportunities for reading, self-reflection and time with an evaluator of your choosing to discuss areas needing growth and attention.
Over the past eighteen months, we have been refining this model with a small test group of pastors and are pleased with what we are offering you.
How do I get the most out of ENGAGE? Like anything, you'll get out of it what you put into it. If it's going to be effective, it must be a priority. It will require freedom from the local congregation to make this a priority – healthy pastors certainly contribute to healthy congregations. You will also need to be a self-initiator – only you will be truly evaluating your progress. You will also need to have a peer-accountability relationship with someone you trust that can speak into your life.
The intent is that this is something that would be a part of your annual growth and self-evaluation process. The annual cycle will need to begin by January 31st by submitting the Participation Sheet; submitting this is only to indicate your interest and willingness to be involved. Follow the guidelines through the year. By December 15th, you will then submit your Continuing Education Inventory. Those who make significant progress in completing their plan will be given a certificate of participation in the CBAC's ENGAGE program for your records.
The Long Game – It's not about completing a program or getting a certificate you can hang on the wall. It's about sharpening your skills and refining your gifts. As pastors get better in this area, then so will churches. Our hope is this: becoming the best pastor you can be will help you through the seasons of ministry you'll encounter over the years. Our hope is that churches will be impacted and effect growth in the kingdom.
Our hope is also that these will become things that we value and that they will become a part of our culture and conversation. Churches will be asking if a pastor has entered or completed ENGAGE. Pastors will be asking if churches value these things and provide space and resources for the pastor.
The ENGAGE documents are available today for you to download https://baptist-atlantic.ca/engage. We've also listed them below. Please take time to look over the material. We suggest that you start with the ENGAGE Instructions Sheet and then move on to the ENGAGE Ministry Health Plan. If you have questions about ENGAGE please contact Dr. Garth Williams at garth.williams@baptist-atlantic.ca or MHP@baptist-atlantic.ca.
We are extending the sign up period to April 15th. Below are some questions we had when we first launched this in December. Read through the questions and then read on and follow the links for more info about ENGAGE: A Ministry Health Plan.
How do I know I'm enrolled in Engage?
Fill out the information sheet and email it to mhp@baptist-atlantic.ca. Once you have received a confirmation email, you're enrolled.
What if I set my goals too high and don't complete everything?
Any step toward completing your goals is considered a success and will benefit you and your church. Any movement forward in this direction is good.
Is it too late to join?
Sign up by April 15th. If it's past April 15 and you want to sign up, contact Garth Williams.