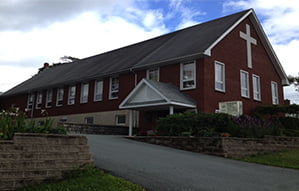 Human trafficking is an abhorrent form of modern day slavery, and a human rights violation that must be prevented. The RCMP estimates that 800-to-1,200 victims are trafficked through and into Canada each year – 80 per cent of which are women and girls, and 50 percent of those are minors.
How can our churches make a difference?
God has been using Stevens Road United Baptist (in Dartmouth, NS) to speak into this issue.
At this year's Oasis, Senior Pastor Rev. Shirley DeMerchant shared how she learned that human trafficking is not only taking place abroad, but that it is rampant in her own community as well. As a result, the church went on to plan its annual prayer conference specifically around the theme of human trafficking and had signage advertising the conference throughout the community.
A woman driving by saw the sign and immediately contacted Shirley. She shared how her 16-year-old daughter had been involved in prostitution for two years.
"The mother told me unbelievable accounts of rescuing her daughter from pimps, who threatened her, and people high on drugs," Shirley said.
Along with the local police, the mother has been working to save her daughter and other people's daughters from these same chains.
The mother shared her story at the prayer conference, and touched a number of people deeply with her tale of courage and love for her daughter. A police officer also shared how difficult it is to get victims to come forward and talk.
From this experience have come opportunities to share in local schools. Also, a group of people have come together with the common goal of preventing human trafficking from taking hold in our communities.
We share this story as an inspiring example of missional activity, where a church prayed, saw a need in their community and took action. What needs do you see in your community? Let us know how your church is being missional.