CBAC Council Announces Appointment Of Interim Executive Minister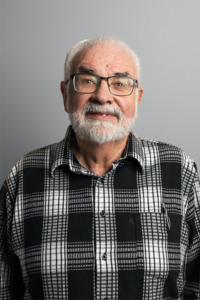 The Council of the Canadian Baptists of Atlantic Canada is announcing the appointment of Rev. Dr. Terry Atkinson as Interim Executive Minister, effective December 1st, 2022. We would also like to express our gratitude for the leadership of Rev. Dr. Peter Reid, who will conclude as of November 30th.
CBAC President Rev. Brent MacDonald has shared a video for this announcement, and both he and Dr. Lois Mitchell, CBAC Vice-President, have shared a letter, on behalf of the Council.
Dear CBAC Churches and Leaders,
We are pleased to announce that after much prayer and deliberation, the CBAC Council has unanimously approved an interim leadership plan as we begin a new search for our next Executive Minister.
Rev. Dr. Peter Reid will conclude his time as our Executive Minister at the end of November 2022 but will continue to be available in a consultative role until the end of August 2023. We greatly appreciate Dr. Reid's 14+ years of service to our denomination through these turbulent times and wish him well as he enters a new chapter.
A new Executive Minister Search Committee will be appointed shortly and will begin work in earnest in January 2023. We are hopeful that the Council will present a candidate for approval at Oasis 2023—a moment of celebration, we trust, for this new Executive Minister, and an opportunity to thank and honour Dr. Reid.
Effective December 1, 2022, Rev. Dr. Terry Atkinson will begin providing transitional leadership as our Interim Executive Minister. Terry will be working on a part-time basis (0.6) with support from Council and staff. Terry lives in Riverview, New Brunswick, and will be in the CBAC office two days a week.
Terry has a deep and genuine love for Christ, for the Church, and for the Canadian Baptists of Atlantic Canada. He is well known and respected by many in our CBAC family and is held in high regard among our sister agencies. He has served in several of our churches over his years of ministry and has recently retired from pastoral ministry.
We believe that Terry has a unique set of gifts and abilities that will serve us well in a time of transition. He is a collaborative and highly relational leader. He is also a visionary leader with an academic and practical background in organizational change, and the Council sees Terry's interim leadership as an opportunity to actively prepare the organization for our next Executive Minister.
To be sure, these are challenging times but there is much to celebrate in the work we do together. There are many examples of tangible support and servant leadership that our CBAC staff provides, thanks to funding provided by CBAC churches and individuals.
The CBAC Council is looking forward in anticipation to the next stage of our journey as a denominational family. We believe that there is significant work for us all to do in our neighbourhoods. The past few years have reminded us of the spiritual needs, injustice, and challenging cultural conversations in our region. But God is our refuge and strength. He is Emmanuel, God with us. Our hope and prayer is that our entire CBAC family will put our collective hands to the plow, looking forward under the guidance of Scripture and the Holy Spirit for the work God calls us to do as we join Him in our neighbourhoods.
Rev. V. Brent MacDonald
CBAC President
Dr. Lois P. Mitchell
CBAC Vice-President