In 2022 we launched the brand new Sozo Centre for Soul Care, a new phase in our work to support the spiritual formation and soul care of our leaders and congregations.

Quick Links: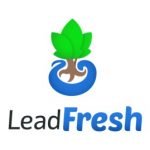 Sozo Centre for Soul Care
Want to share a video with your congregation about Cheryl Ann's work? View it on Vimeo | Download MP4 (131MB)
Why We Exist
Research has shown that pastoral health is declining significantly due to the stressors of ministry.
The department of Clergy Formation & Wellness seeks to support the cultivation of the health and wellbeing of pastors, including their spiritual formation and their overall welfare as spiritual leaders.
The health and wellbeing of pastors is important for the health and wellbeing of the church. The formation and wellness of pastors is an intentional process, and it urgently requires the attention of pastors and churches.
What we do:
One-on-one consults with pastors and or spouses
Online clergy groups
Spiritual retreats, referrals, workshops and other resources
Assisting churches to support pastors
Our goal is to be proactive in supporting pastors in their growth and development as spiritual leaders, including spiritual, emotional, psychological, relational, vocational and physical wellbeing.
Our priorities:
First, we seek to encourage pastors and churches to seriously and proactively consider the issues of clergy formation & wellness.
Secondly, we seek to help pastors assess their wellness and find ways to support their growth and development.
Third, we also seek to reduce and prevent pastor burnout, stress related illness, premature departure, pastoral misconduct, and other unhealthy and damaging experiences that effect pastors, pastor's families and churches.
Dr. Cheryl Ann Beals, the director, is based in Dartmouth, NS. You can connect with Cheryl Ann any time, however the best time to connect is sooner than later. She welcomes opportunities to connect with pastors across Atlantic Canada.
Retreats
Stay tuned for 2023 retreat information!
A Spiritual Retreat is not stopping all activity, but a change of activity. It is an intense focus on a particular activity—seeking God. It is an intentional moving away from daily routine to draw closer to God in solitude and/or in community. It involves the practice of spiritual disciplines, such as spiritual reading, silence, and prayer as pathways to greater intimacy with God, self and others.
A spiritual retreat provides an opportunity for pastors to connect deeply with God, themselves and each other. These retreats are a combination of group and individual retreat time. Each retreat has a theme that helps to guide the retreat but it is the participants and the Holy Spirit that shape the retreat experience.
A spiritual retreat is an invitation to grow in freedom of spirit and openness to God.
Resilience Journey
The Resilience Journey is a formation process and community for pastors to increase our resilience as spiritual leaders, using online sessions and spiritual retreats as learning venues.
Each February, a cohort of pastors begin the journey by taking part in online gatherings, spiritual direction, retreats, and reading assignments. We have seen God use the Resilience Journey to build the faith, wellbeing, and resilience of our leaders.
Are you interested in beginning your Resilience Journey? Reach out to Cheryl Ann Beals today (contact information below).
Contact Cheryl Ann Beals, Director of Clergy Formation & Wellness:
Phone:

CBAC Office: (506) 635-1922 ext. 129 (leave a voice message)
Text: (902) 830-5929