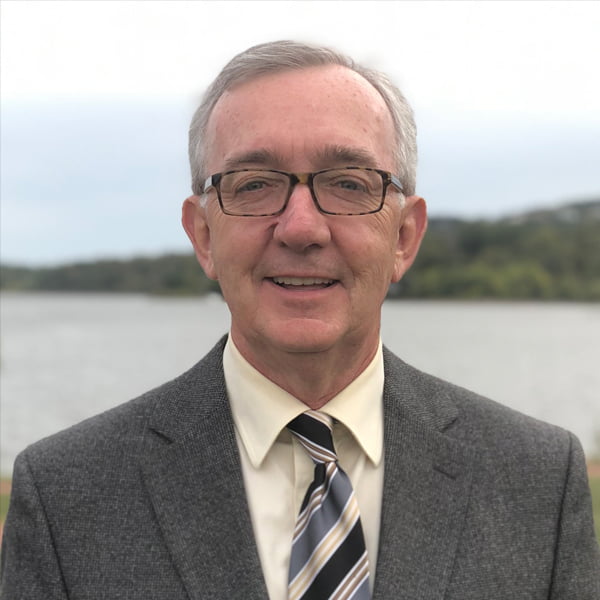 Executive Minister
506-635-1922 ext. 1002
Email Peter

@drpeterreid
Dr. Peter L. Reid, a native of Truro, Nova Scotia, graduated from Bethany Bible College (B.A. 1979), Acadia Divinity College (M. Div. Silver Medalist in Theology, 1995; D. Min. 2009). He has served as the minister of the Hoyt, Hillgrove (Digby County), Grand Bay and, Immanuel Truro Baptist Churches. He has served in full time pastoral ministry since 1979. Prior to becoming Executive Minister he served as a youth pastor, a rural church pastor and as senior pastor in a growing church providing leadership and vision with multiple staff. Peter has served as instructor in the Lay Pastor's Training Course, as Intern Supervisor and as President of the Convention of Atlantic Baptist Churches.
As a pastor, his greatest joy in life has been to see lives changed and transformed by the grace of God. Under his leadership he has witnessed many people come to faith in Christ, be baptized, and added to the local church. He has been involved in vision casting, leading significant growth in church and in small group ministries, introduced different worship options and styles, new facilities, increased community involvement, additional staff and overall church growth.
In his role as Executive Minister, Peter has given leadership in the process of Incorporating the Convention. This process of Incorporation involved updating and renewing the Objects and Core Values of the Convention including a new set of Bylaws to guide the denomination in the twenty-first century. Along with CBAC Council, Peter helped facilitate a process to address the concerns of the constituency in order to enable wider acceptance and understanding of the Bylaws. As a result, the delegates at Oasis 2010 voted overwhelmingly to accept Incorporation and in December 2011, Federal Incorporation was achieved.
Since becoming Executive Minister, Peter was given a mandate to review the existing staff structure and propose a Senior Staff Restructuring. In overseeing this process he worked with Council and a small group of leaders to consult with the constituency and define a new reality for the future of the Convention which is both fiscally responsible and lays out a bold new vision for future ministry which includes church renewal, church planting, clergy care and ministry with different cultures in Atlantic Canada, as well as ministry to new Canadians. The proposal met with an enthusiastic response and was passed with a great majority at Oasis 2011.
He and his wife, Lottie, reside in Moncton. Their family includes two adult sons one of whom is married, one married daughter and three beautiful granddaughters. Personal interests include fun times with family and friends, walking, reading, watching a good movie and golfing.