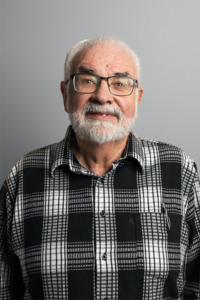 Rev. Dr. Terry Atkinson is the Interim Executive Minister of the Canadian Baptists of Atlantic Canada, serving a 9-month term beginning December 1st, 2022. He is serving on a part time basis, working from the CBAC office two days a week (0.6 full-time equivalent).
Over nearly 4 decades of vocational ministry, God has called him to a variety of church contexts and positions, pastoring churches in New Brunswick, Nova Scotia, Prince Edward Island, and Ontario. Terry has also engaged in interim ministry, church consulting, pastoral mentorship, and with CBAC Council. Dr. Atkinson is a graduate of St. Thomas University, Fredericton (BA, Psychology and Sociology), Dalhousie University, Halifax, (BSW, Individual and Group Counselling), Acadia Divinity College (MDiv, Theology and Pastoral Ministry), and Trinity Evangelical Divinity School, Deerfield, Illinois (DMin, Leadership and Organizational Change).
When Dr. Atkinson's appointment as Interim Executive Minister was announced in November 2022, CBAC President, Rev. Brent MacDonald and Vice-President, Dr. Lois Mitchell shared the following as part of a letter to our CBAC family:
We believe that Terry has a unique set of gifts and abilities that will serve us well in a time of transition. He is a collaborative and highly relational leader. He is also a visionary leader with an academic and practical background in organizational change, and the Council sees Terry's interim leadership as an opportunity to actively prepare the organization for our next Executive Minister.
Terry and his wife Brenda reside in Riverview, New Brunswick and are the parents to two adult children and six grandchildren.