Crandall University Spring Convocation 2013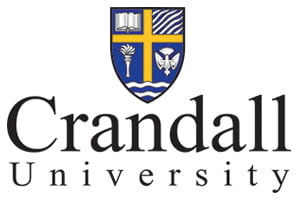 Hard to believe it's that time of year again – Crandall University's Spring Convocation 2013, Saturday, May 4th.
We offer congratulations to the 2013 graduating class of Crandall U! You've worked hard for this day. May God richly bless you as you move into this next chapter of your life.
Sixty-four year ago, our Convention formed what is now known as Crandall. God has blessed this school as it has evolved over the years under various names: United Baptist Bible Training School, Atlantic Baptist College, Atlantic Baptist University and now Crandall University. Which one (or ones) were you a part of? Is your picture displayed on the second floor of Murray Hall?
The leadership and faculty of the University has always been strong over the years. Dr. Bruce Fawcett and the team at Crandall are forging ahead and the future of Crandall looks very promising.
As the churches of the CABC, we are extremely blessed to call Crandall our own. Let's show our support to the students, faculty and staff!
Here are the convocation details:
WHO: Students, Faculty, Staff, Lt. Governor, Hon David Alward and alumni
WHAT: Crandall University's Convocation
WHERE: The ceremonies will be held in the Court (Gym) at 333 Gorge Rd. in Moncton, NB
WHEN: Education Convocation: Saturday May 4th 9:00 am / Arts, Business & Science Convocation: Saturday May 4th 2:00 pm
---