What can it look like for our Atlantic Baptist churches and leaders to have biblically-based and culturally sensitive engagement on justice and advocacy issues? How can we follow Jesus and seek the growth of His kingdom through having challenging conversations and addressing injustice? Our Justice & Advocacy department exists to help set a posture of serving our pastors, our churches, and our neighbourhoods with thoughtful dialogue and resourcing.
While this page isn't fully complete yet, we invite you to check back in and prayerfully consider how you can take part.
Resources Library
This brand new collection of resources has been developed by our Justice & Advocacy working group—prayerfully and thoughtfully assembled to give you the opportunity to pursue greater understanding and conscientious action in key areas that we've identified. While we've added some content to the Justice Summit resources, we're embarking on a bigger project in winter 2023 to release all of these resources.
Browse Justice & Advocacy Resources
Justice & Advocacy Community
You are invited to join the Justice & Advocacy Community—a space for pastors, leaders, and congregants in our CBAC family to grow in their knowledge of and response to social justice issues, all in the context of a safe community.
By signing up, you will be put on our email list to receive curated content, access to the Justice and Advocacy Community Facebook group, as well as information for upcoming Justice and Advocacy learning opportunities and initiatives (book club, workshops, dialogues, etc!).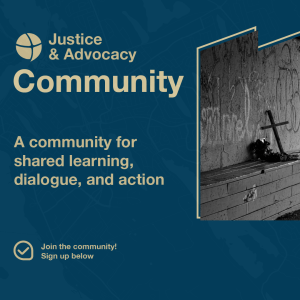 Events
From time to time, we are spearheading events that act as catalysts and encouragement for our Atlantic Baptist churches to take steps forward in their Justice & Advocacy journeys.
In November 2022 we held the first Justice Summit in Truro, Nova Scotia.
NEW!: Watch a keynote talk from Rev. Dr. Lennett J. Anderson from Justice Summit 2022!
Get more resources from the Justice Summit 2022 
Meet the Coordinator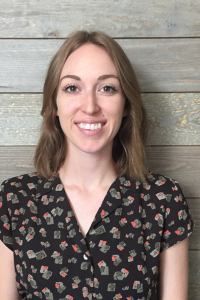 Laura Bennett is the CBAC Coordinator of Justice and Advocacy, serving in this role since March 2021.