Current (2020)
REV. DR. NEIL PRICE
Neil Gladstone Price, 104, died peacefully in Greenwich on December 27, 2020. He was born in Hartfield, New Brunswick on March 18, 1916 to John C. and Harriet (Marston) Price, weighing in at 2lbs 6 oz. He survived his first winter bundled in blankets and warmed in the bread warmer of the old kitchen stove! Fortunately, he would go on to live a healthy and fulfilling, long life.
Neil was the beloved husband of Mary Morrison, to whom he was married to for 67 years. He was father to Carolyn (Fritz Weiland), Heather (Peter MacKay) and Nancy (Paul Morgan), had eight grandchildren; Kurt & Erica Weiland; Britt, Eliot & Scott McKinnon; Angus, Noel, and Gabe Morgan and one great-grand child, Amos Eli McKinnon.
Neil spent his formative years in New Brunswick, Quebec and PEI.  He told wonderful stories of his time as a young boy in Quebec when he cared for Grey Owl's beaver kits. He was inspired by this pioneer Canadian environmentalist and his love of nature endured throughout his lifetime.  Even at 100 years of age he loved to go out and count the deer on the hill at sunset while at his cottage in Petite Riviere.
He received a teachers' license in 1936 from Prince of Wales, PEI and in 1940 a BA from Acadia University.  He served in the Royal Canadian Air Force 1940-1945 as an air observer, navigator, and group intelligence officer. Following the war in 1949 he received his Bachelor of Civil Law from UNB and practiced as a solicitor in the legal division of the Dept. of National Health and Welfare in Ottawa. In 1953 he returned to Acadia to receive his theology degree and went on to serve as a pastor in Ontario and the Maritime provinces, finishing his ministry at the Wolfville Baptist church, 1973-1984.
His love for Acadia lasted his lifetime. Initially recruited by athletic director Fred Kelly, he became an all-star goalie for Acadia: one of his proudest moments was as captain, leading Acadia to its first Maritime Intercollegiate Hockey title in 1940.  He was admitted to Acadia Sports Hall of Fame in 1995.  Neil was also the longest serving member of the Board of Governors of Acadia retiring in his 90's. He was awarded an Honorary Doctorate of Divinity by Acadia University in 2006 and, at the age of 103 in 2019, he received Acadia's lifetime achievement award.
Neil will be remembered for his fair, ethical approach to life.  He felt an obligation to help where and when needed and faithfully served his community.  He was a founding member of Wolfville Meals on Wheels, past chairman of the Crosbie Center in Kentville, Past President of the United Baptist Atlantic Convention, Chairman of the Outreach Commission of the Baptist Federation (CBF) of Canada, and CBF representative for the Canadian Council of Justice, Corrections and Religious Liberty Commission. He was a member of the Nova Scotia Police Commission for many years and was an interim RCMP Chaplin for the Swiss air tragedy. After retirement he moved to Tideways Co-op in Wolfville, during which time he served as Chair of the Wolfville Habitat Co-op. The past nine years he lived in Shannex, Blomidon Court, where he busied himself writing his memoirs, "Flashbacks and Slapshots" and "Just Wondering," completed when he was 102. He lived his life according to his daily morning prayer "Renew a right spirit within me."
Neil had a great sense of humour and loved family gatherings and other social events. He was a people person, he loved people and that was reflected throughout his life.
https://serenityfuneralhome.ca/tribute/details/8426/Neil-Price/obituary.html?fbclid=IwAR3NNuJMnrMTEVJ3bBjmWugcuyQQjkln3CYL8JxF78dkD0OM9or2_q8bFTs
REV. ROBERT STEEVES
Rev. Robert R. Steeves, 87, of Kenneth E. Spencer Memorial Home and formerly of Petitcodiac, passed away at the Spencer Home Monday, November 16, 2020 with his family by his side. Born in Moncton, he was the son of the late William and May (Tower) Steeves.
Following graduation from Moncton High School in 1951 he went to work at Blue Cross. In 1954 Bob and his wife Kady answered the call to Christian Ministry and moved to Boston where Bob attended Gordon College, graduating in 1962 with a B.A. and B.D. He ministered from 1962 – 1986 in Hampton, Campbellton, Lewisville, and Saint John. He served as President of the Atlantic Baptist Convention in 1985 – 1986. In 1986, he was called through the Atlantic Baptist Convention, to be Area Minister for Eastern New Brunswick and Prince Edward Island. He retired in 1999 from full time ministry. Following retirement, he was called as Interim Minister by Five Points Baptist Church, where he served for 3 years.
Bob enjoyed spending time at the family cottage on the Belleisle Bay in the summer months. He also enjoyed hunting, fishing, boating, reading, and most of all, spending time with his family.
Bob will be sadly missed by his children, Janet Harper (Ray), Karen Keirstead (John) both of Petitcodiac, and Mark (Shannon) of Airdrie, AB; grandchildren, Jessica, Hayley, Ashley, Drew, Nicholas, Zander, Noah, and Isaac; great-grandchildren, Lola and Della; sister-in-law Rita Steeves; brother-in-law, Gerald Sprague; several nieces and nephews.
Besides his parents,  Robert was predeceased by his wife of 60 years, Kathleen "Kady"; sisters, Marion Landry, Irene Bottle, Beulah Goguen, Shirley Mollins, and Barbara Sprague; brother, Harold Steeves.
REV. TRACEY GROSSE
Reverend Tracey Rebecca Grosse, M.Ed. (Counselling), M.Div. BA, age 56, of Cherry Brook,  passed away in perfect peace on October 22, 2020 in the presence of her Savior and Lord and family, following a courageous battle with cancer.
Born July 11, 1964 in Cherry Brook, she was the daughter of Audrey (Johnston) Grosse and the late Kenneth Grosse. She was a beloved daughter, sister, godmother, aunt, pastor and friend. She is survived by Sisters, Mavis (John) Akasike and Twila, Brothers, Conrad, Charles (Roxanne) and Russell (Cassandra), goddaughter (Amber), nieces, nephews, several aunts, special great Aunt Mable (105), uncles and cousins. She was predeceased by Brother Pastor Blair Grosse, infant sister Joan, and special Aunt, Alma Johnston-Tynes. Rev. Grosse accepted Jesus Christ as her personal Savior and Lord, and was baptized at the age of 12 by the late Rev. Dr. Donald Skeir into the membership of Cherry Brook United Baptist Church.
Reverend Tracey Grosse was ordained into the Pastoral Ministry on November 23, 1996, at the request of Gibson Woods United Baptist Church, Centerville, Nova Scotia. She holds the distinction as the first ordained female Minister in the African United Baptist Association of Nova Scotia (AUBA) and the first Black ordained female in the Canadian Baptists of Atlantic Canada (CBAC) – formerly Convention of Atlantic Baptist Churches. "We have come a mighty long way!" All glory to God.
Rev. Grosse was a graduate of Acadia University with a Master of Education Degree in Counselling 2016; Certificate in Adult Literacy, NS Department of Education 1994; Master of Divinity degree, in Pastoral Theology, Acadia Divinity College 1992; and a Bachelor of Arts degree, in Sociology, Mount Saint Vincent University (MSVU) 1986.
Rev. Grosse was a gifted teacher and preacher serving for 20 years as the Senior Pastor of Cobequid Road United Baptist Church, Lower Sackville, NS. (1999-2019). She also served the following churches: Beechville Baptist (1999-2001); Gibson Woods United Baptist (1994-1998); Cherry Brook United Baptist – supply Pastor (1992); Tracadie United Baptist – Student Pastor (1992) and New Horizons Baptist (formerly Cornwallis St. Baptist) – Student Intern (1990-1991). She served as a mentor to female ministry candidates in pursuit of ordained ministry in the CBAC for over 15 years. In addition, she had several years of experience working in adult literacy, coaching and life planning for women, employment counselling, workshop and small group facilitation.
Rev. Grosse was a tireless servant; she served as the first ordained female Moderator of the AUBA, during her tenure, the AUBA adopted a Visioning Document; she was instrumental in the planning of the Combined 2007 Assembly where the AUBA partnered with CBAC under the theme: "Oneness in Diversity." She held various positions in the AUBA serving as Chairperson of the Licensing, Missions, Planning and Nominating Committees, a member of the Historical Committee, Regional Ministry Working Group, Assistant Clerk and AUBA representative on the Examining Council for Ordination for CBAC. Rev. Grosse also served on various boards and committees of CBAC including the Executive Minister Search Committee and Board of Ministerial Standards and Education. She was a member and director of the Atlantic Society for Biblical Equality; board member of the Black Cultural Society and the Counsel of African Canadian Education. In September 2006, she had the honor of delivering the homily at the installation service of the former Lieutenant Governor of NS the Honorable Mayann Francis. In July 1998, she was a speaker at the special convocation at MSVU for honorary degree recipient Rosa Parks. She is an inductee into the Rev. Dr. W.P. Oliver Wall of Honor at the Black Cultural Centre for NS.
Rev. Grosse had a deep love and commitment for her family. She enjoyed public speaking, singing hymns and songs of praise and worship, reading, collecting dolls, travelling (toured Israel and the Holy Land) and attending conferences all over North America. She had a "green thumb" for houseplants and loved Christmas baking; plumb pudding, cranberry and coconut cinnamon loaves, pound cake and mini cheesecake tarts.
Her favorite Bible verse was Joshua 1:9. This verse, in particular, was the affirmation of God's calling and anointing on her life. Her favorite saying was, "To God Be the Glory for what He has done, is doing, will do, in us, through us and even in spite of us."
https://www.arbormemorial.ca/atlantic-dartmouth/obituaries/rev-tracey-rebecca-grosse-m-ed-m-div-b-a/57049
REV. DR. GEORGE ALLEN
ALLEN, Rev Dr. George Pilkington — 107, Crosskill Court, Bridgetown, formerly of Clementsvale, passed away on September 17, 2020, in the Veteran's Wing, Soldier's Memorial Hospital, Middleton. Born in North Sydney on March 21, 1913, he was the son of the late John Herman and Rowena (Pilkington) Allen. He attended and graduated from Regent Street High School, North Sydney, and in 1940 graduated from Acadia University and Acadia School of Theology where he was active in student affairs and served as President of the Acadia Students' Union. During his time at Acadia, he made his first trip to Clementsvale as a student minister where he met June Elizabeth Sanford. They married on September 30, 1940, spending nearly 71 years together until her death in 2011.
He was a force of nature: strong of faith, kind of heart, and most of all generous of spirit. In vocation and in life, he lived to serve others with grace and compassion. There is no measure to the number of people he inspired and the lives he touched, in many small and significant ways.
An ordained Baptist minister for 79 years, he began his ministry with the United Baptist Mahone Bay Pastorate in 1940. At the time, the pastorate consisted of six churches; Mahone Bay, Northwest, Indian Point, New Cornwall, Upper Cornwall, and Hermans Island. He later would serve in Baptist pastorates in Tufts Cove, Canard (First Cornwallis Baptist Church), Truro ( First Baptist Church), Dartmouth, (Steven's Road), and Bridgetown, from which he retired in May of 1984. Following retirement, he remained active supplying churches in Clementsvale, Bear River, Bear River East, Digby, North Range, Rossway, and Hillgrove.
Throughout his prolific ministry his service extended to many committees and institutional bodies including the Home Mission Board of the United Atlantic Baptist Convention (UABC), the Committee on Rural Life, the Radio and Television Committee, the Board of Stewardship, and Acadia's Board of Governors. In 1958, he was elected President of the Atlantic Baptist Convention. During his many pastorates he served as Moderator in several Baptist Associations and as Chairperson of numerous committees. His contributions were further recognized when he was awarded an Honourary Doctor of Divinity degree from Acadia Divinity College in 1968, and pastor emeritus distinctions for both Clementsvale Baptist and Bridgetown Baptist Churches.
Ministry was never just a profession for George. He approached it as a way life. Long after his retirement, he continued his ministry with the residents of Crosskill Court whom he viewed as family, sharing their joys and sorrows and officiating services in their common room. Above all, he endeavoured to share hope and love with everyone he met.
He made it a priority to form meaningful bonds in the towns and communities where he lived and ministered. George served as President of the Colchester County Tuberculosis Association and a Director of the Colchester Children's Aid Society, as well as a member of the Provincial Allied Youth Sponsoring Committee, Red Cross, and Boy Scout Group committees. In 1984, he was elected a life member of the Canadian Red Cross. He was honoured by the Clementsvale and District Recreation Commission in 2007 with the opening of the George Allen Family Park in Clementsvale. In his later years he enjoyed attending the meetings and being the song leader of the Order of Good Cheer.
He is survived by sons, David (Joyce), Mahone Bay; Paul, Debert; John (Pamela), Kensington, P.E.I.; daughter, Mary (Lawry) MacLeod, Oxford; grandchildren, Janet, Jennifer, Emily, Ben, Thomas, and William; great-grandchildren, Owen, Aislin, and Isabella; as well as nieces, nephews and grand nieces and nephews. Besides his parents and wife, June, he was predeceased by brothers, Eastwood and Herman, and sisters, Cora MacDonald, Mary Dick, and Mabel Warren.
https://kaulbachfamilyfuneralhome.com/tribute/details/1099/George-Allen/obituary.html
REV. DR. ROBERT 'BOB' BERRY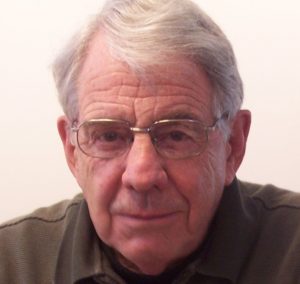 Robert Courtland Berry— 89 — was born in Moncton, NB, the eldest son of the late Harry and Bernice (Steeves) Berry. He met and married the love of his life, Grace Lambert, while attending Gordon College in Boston, Ma. They enjoyed 51 years of marriage before Grace passed away in 2004. Bob leaves behind three sons, Rik (Cathy), Paul (Marla), Glen (Ida), 12 grandchildren, and 14 great-grandchildren. Bob will be missed by his siblings, Lois Collins, Dale (Shirley), Gerald (Jan), Janet, Duane (Sandy), David (Kathie), Albert; many nephews, nieces and extended family. As well as his parents and wife, Bob was pre-deceased by his son Don, brother John, sisters-in-law Joan and Arlene, and brother-in-law, Phil Collins.
Bob was a graduate of Gordon College and Seminary, Fuller School of World Missions, and Acadia Divinity College. He pastored churches in Pokiok, Grand Falls, and Ortonville NB, as well as Calvary (North Sydney, NS) and Forest Hills (Saint John) before joining the executive staff of Canadian Baptist Overseas Mission Board in Toronto, as Promotional Secretary and later as General Secretary.
Bob was the first pastor of North Burlington Baptist Church (Ontario) and in his retirement served as interim pastor at Grand Bay, Hillcrest, Germain St., Edith Avenue, Main St., and Lancaster Baptist Churches in Saint John. When not at work in ministries that took him around the world, Bob and his sons built their cottage on the Washademoak Lake (NB), where he enjoyed 51 summers with his family, including a week this past August.
Every generation of his family was important to him and they knew it. His life impacted countless others in Canada and throughout the world as he served in the name of his Lord and Saviour, Jesus Christ. Well done, good and faithful servant!
Visitation will take place Thursday, September 10th, 2020 from 2-4 pm and 6-8 pm, with a memorial service on Friday, Sept. 11th at 1:00 pm, all at Grand Bay Baptist Church. For Covid-19 distancing purposes, masks will be required during the service. Live streaming will be available for those unable to attend at www.grandbaybaptist.ca. In lieu of flowers, donations may be made to Canadian Baptist Ministries.
PASTOR MARC DOUGLAS PHILLIPS
Marc Douglas Phillips — 59 — of Cornwallis Park, loving husband, father and Grampie, passed away suddenly at home from complications of heart and kidney disease. On Thursday, May 28th, 2020, the Lord called one of His faithful servants home, knowing that his battle on this earth was growing more tiresome.
Marc had a passion for the Gospel, and a desire to share it with those around him, whether it be family, friends, his medical team, or strangers he was about to get to know. He served as Pastor of Ashmore Bethel Baptist Church in Ashmore NS for the past number of years, where his congregate came to know and appreciate his style of delivering God's messages. The Covid19 pandemic meant getting those messages out in another way, therefore Marc took to social media to spread God's word, reaching beyond the structured walls of a building and touching more souls.
Prior to ministry, Marc was the General Manager of Annapolis Basin Conference Centre, an entity born of the former CFB Cornwallis Park. His work was fulfilling there, and challenging at times, and it pleased him to be part of a team who shared the same vision of reviving this community. He always said "surround yourself with good people, show respect, treat them kind, and your job as a manager will be easier." However, once 'the call' was placed upon his heart, Marc retired to more freely focus on his ministry.
Marc enjoyed simplicity in his life, choosing to focus on what was always important to him, his loving God and family. His daughters, who still called him for advice or 'just to chat', and his grandchildren, who he loved dearly, were shining jewels in his heart. Finding love, and building a life together with his soulmate, wife Esther, was a journey they were on together, creating a story of many chapters, and building memories that we'll all hold tight in our hearts. Marc's fur baby, a 9 mo old golden name Maudie, will miss the bond the two of them had. Without doubt, she was his therapy puppy.
By nature, Marc was quiet, and very much a gentleman, a deep thinker and knowledgeable of so many topics. He always enjoyed some friendly competition in trivia, pool, snooker, basketball, cribbage, darts, and the many scrabble games he and Esther would play. Though he liked watching sports, he especially enjoyed the game of golf, playing whenever he was able, with his brother, friends and acquaintances. Marc's quick wit, off the wall humor, and corny jokes made us laugh often, and gave pause to his grandchildren to send a look his way and then ask "is that right Mom or is Grampie fooling?"
Born in Digby, Marc is survived by his wife Esther, a partner of 21 years, his daughters Lorelei (Atlas), Erica (Duston) and Courtney (Dave), his grandchildren Isabella, Isiah, Alexis and Avery. As well, by his mother Evangeline Head, sister Tanya Wambolt, brothers Rodney and Michell. He was predeceased by his father Gilbert Phillips of Kahnawake, special aunt Audrey 'Tody' VanTassell, grandmother 'Nanny' Irene Ruggles.
https://www.dignitymemorial.com/obituaries/digby-ns/marc-phillips-9202881?fbclid=IwAR1YFRPoCRHHp_RvHDlbQbdzqeZmphXJYKf1k9hoPBb_UN4KiP9-wsVhSaY
REV. BRENT CARLYLE ROBERTSON
Rev. Brent Carlyle Robertson — 84 — died peacefully in Souris Hospital, PEI and went to be with the Lord and to his eternal reward. He is survived by his beloved wife Priscilla (Viall), their children Jeffrey, David (Mary Secord), Jonathan (Leesa Naugler), Bonnie MacDonald (Brian) and Beth (William Knight) and grandchildren Laura, Liam, Laura, Abigail, Hannah, Sarah, Tamar, Ruby and Nahla. Also survived by nieces Janice and Jennifer, nephews Kerry and Lonnie, sister-in-law Mary (Toombs) and brothers-in-law John Viall (Patricia) and David Viall (Susan). He is predeceased by his parents Theodore and Susan (Jarvis), brothers Leith (Bertha Maxwell), Pat, Roy and Alymer, his daughter Julie Lynn, grandson Samuel and nephew Kevin. Brent was a greatly loved pastor, well known in both Truro, Nova Scotia and Prince Edward Island. Even after his retirement Brent served his home church in Kingsboro Baptist Church and as an interim pastor in many other churches across PEI. Brent was a great support, friend and father to the fatherless to many. Brent was also an avid fisherman, and known for his kindness, compassion and sense of humor. He is and will be greatly missed.
For those of us in Christ, we look forward to being reunited with him again in heaven. While gone, his impact and influence remains.
https://dingwellfh.ca/memorial/brent-carlyle-robertson-0?fbclid=IwAR02ifyPyPYdpSWe64urf6c693sApEJBXA0AB4dptSOTAPAGPn_e_gJCtlA
REV. DR. MYLES DOUGLAS KRUEGER
Myles Douglas Krueger, PhD — 68 — of Amherst Shore, NS. died peacefully at the QEII Health Sciences Centre, Halifax on Friday, May 15th, 2020 with his beloved wife Sally (nee Fraser) and daughter Elisabeth Stewart (Steven) at his side. His death was truly a precious time of love and sharing, with Myles' eyes shining with his love for his family right up until the end. Vigil during this time was kept in New Brunswick, Quebec, and Ontario by his children Caitlin Dawe (Trevor), Alison Henderson (Joel) and William Krueger (Lisa) and grandchildren Gabrielle, Catalina, Clara, Tabitha, Gemma, Terry, Georgia and Maddie.
Myles grew up in Toronto before following his roots West, settling for a time in Edmonton and pursuing university studies, despite only having a grade 9 education. Myles began traveling annually to Hawaii, where in the late 1970s he met Bob and June Duffer.
Through them, he discovered his faith and calling to serve Jesus Christ, thence embarking on a scholarly journey that would take him to Nova Scotia, Scotland, and Buffalo Lake, Alberta. Myles received his Doctor of Philosphy from the University of Aberdeen. He was ordained as a minister when he eventually settled at Amherst Shore, N.S., where he spent his time enjoying his grandchildren and ministering in seniors residences and the hospital.
While pursuing one of his three Masters degrees in theology and divinity at Acadia Divinity College, Myles worked in sales for a publisher. His future bride Sally was working in a small bookstore in Vancouver when Myles strolled through the door one day in 1990 to get an order. Their love story began then and continued for 30 years until he was taken home.
His life was not easy, with a very tough childhood and many health problems. But Myles strove in every aspect of life to be his best, and to look for the best in others. He encouraged his children to pursue their ambitions and was incredibly proud of each of them.
He is now at rest in the arms of his Heavenly Father, dressed in a Hawaiian shirt as blue as the waters off the coast of Maui.
https://www.arbormemorial.ca/campbells/obituaries/myles-douglas-krueger/49435/
REV. ROBERT CHARLES OHSBERG
Robert Charles Ohsberg — 67 — of Sackville NS, passed away unexpectedly Tuesday March 3, 2020. He was the much loved son of Wilma and the late Oliver Ohsberg.
Bob met his wife Nancy while at Acadia and they have shared their life for 45 years. He was a proud and loving father to Karissa (Steve) Pilkington, Ian (Katie) and Victoria. He was 'Bobby' to his grandchildren Roman, Oliver, Ezra, Harlow, and Simon. They adored him and the feeling was mutual! In addition to his immediate family, he is survived by his sister and brother-in-law, Lynn and Larry Pearce, nephew Stephen, niece Erika and their families.
Bob received his BA in Psychology from Acadia University. He worked in Saint John as a family court counsellor before sensing God's call into pastoral ministry. He attended Bethel Seminary in Minnesota(MDiv) and then served with wonderful people in Maugerville/Lakeville Corner Baptist Churches, Elmsdale Baptist, Murray Harbour Baptist and Bedford Baptist. In his retirement he and Nancy have enjoyed attending Grace Chapel. You could always find Bob with a smile and ready to crack a terrible joke or to help out however he could. For a number of years he was a volunteer firefighter. He was a recently minted handyman and reluctantly took on a number of household renovations. He volunteered at Beacon House, enjoyed his friends at ESL, delivered food for Meals on Wheels, and participated in various Bible studies. Bob dedicated his life to Jesus and to helping other people in their faith journey.
REV. ROBERT 'BOB' CALVIN MALCOLM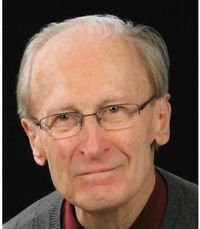 Rev. Robert Calvin Malcolm – 87 – of Saint John, NB, passed away Sunday, November 24, 2019.
Bob was born in Montreal, QC where he graduated from high school and McGill University (BSc); he also graduated from McMaster Divinity College in Hamilton, ON. He served faithfully for many years overseas as a missionary in Angola, Congo (Zaire) and Brazil and in pastorates in Bowness, AB, Montreal, QC and Fredericton, NB. His joy in life was his family and friends from many different countries.
He leaves behind his beloved wife of 63 years, Margery Malcolm (nee Young); three sons Glenn (Jill) Malcolm, Brian (Lynda) Malcolm, Dale (Peggy Barton) Malcolm; six grandchildren Sara, Paul, Camila, Gina, Adam, Matthew; sister Shirley (Peter) Ingram; sister-in-law's Elizabeth Malcolm, Joyce Tabah, Dorothy Young.
Bob was predeceased by his parents William and Marion Malcolm; brother David Malcolm; brother-in-law's Fred Tabah, Bruce Young, Ross Young; sister-in-law's Dorothy Young, Audrey Young; and grandson Denis.
REV. STEWART BUCHANAN WILLIAMS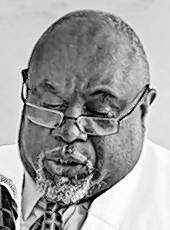 Rev. Stewart Buchanan Williams – 69 – passed away Thursday, November 21, 2019. Stewart was born on July 30, 1950, in East Preston, the son of the late Howard Sr. and Ada (Brooks) Williams. He leaves to cherish his memory, his wife of 49 years, Sister Linda (Provo) Williams; their son, Gunther Rodney Williams; and daughter, Yolande Faye Williams; grandchildren, Courtney (Shauna), Nevael, Breeanna (Justin), Corez (Jaiden), Makeegan, and Maryssa; great-grandchildren, Camden, Gianna, Ava, Tye, Ivyonna, Jaydyse and Aaliyah; siblings, Howard Jr. (Mary), Wendall (Joanne), Oshawa, Ont.; Clinton (Lillian), Nicholas (Marlene), Craig (Wenda), Marcel (Leslie), Mississauga, Ont.; Mark, Dana (Kathy), sisters, Sandra, Opal (Elmer), Rochelle, Thornhill, Ont.; Tracy (Derrick), and Veronica, brother-in-law. George Heath, Toronto, Ont. Predeceased by sister, Gloria Heath.
REV. CLAYTON A. COOK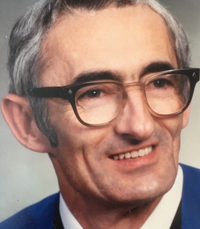 Rev. Clayton A. Cook — 82 — of Grangeville, passed away peacefully at the Dr. Georges-L. Dumont University Hospital Centre on Friday, November 15, 2019.
Born in Orwell Cove, PEI, he was the son of the late William and Isabelle (MacLeod) Cook.
Clayton was a retired Baptist pastor, having served in the parishes of Weldon, Salem, Lakeville -Carleton County, and First North River. He was a member of Grangeville Baptist Church, where he served his church in various capacities over the years. Prior to pastoring, he worked in a lumber mill, which he greatly enjoyed. Clayton loved fishing, woodworking, carpentry, being outdoors and his family.
Clayton will be greatly missed by his son, David Cook (Kimberley) of Moncton; cherished grandson, MacKenzie "Max" Cook; as well as several extended family members and many friends.
In addition to his parents, he was predeceased by his wife, Winnifred (Ward) Cook (January 2019.) and special cousin, Rena Cook.
The family would like to thank the doctors, nurses and staff at the Dr. Georges-L. Dumont University Hospital Centre and Fundy Royal Manor for the tremendous care given to Clayton during his stay and also to Pastor Paul and Debbie Leger for their love and support shown to our family.
REV. VAUGHAN HENSHAW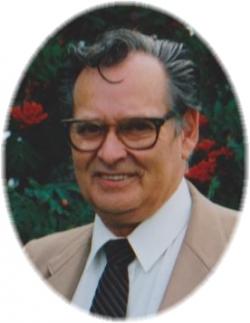 Reverend Vaughan Henshaw – 84, of Cambridge, Kings County, passed away Monday, September 2, 2019 in the Valley Regional Hospital, Kentville. Born in Digby, he was a son of the late Russell and Lillian (Doty) Henshaw. He is survived by his wife, Frances Ella (Franklin); a daughter, Violet Henshaw, Cambridge; two sons, Day (Charlene), Saudi Arabia;  Darnell (Charlene), Glenmont; a sister, Maxine (Ken) Connell, Smith's Cove; two brothers, Stearnes (Beryl), North Vancouver; Blaine, Cole Harbour; grandchildren, Cory, Ryan, Robert, Nathan, Stacey, Summer and Megan; great grandchildren, Brooklyn, Jazminn, Knox, Victoria, Nellie and Calie; many nieces and nephews. He was predeceased by a brother, Blair; a great granddaughter, Kimberli.
REV. HARDY RONALD WORDEN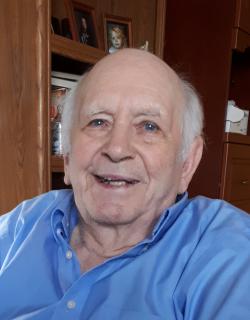 Rev. Hardy Ronald Worden, 95, of Riverview went to be with his Lord and Saviour on Wednesday, July 31, 2019 at Monarch Hall, Parkland, Riverview. Born in Meductic, NB, he was the oldest son of the late Howard and Helen (Johnson) Worden.
As a young man he made a decision to receive Jesus Christ as his Lord and Saviour and was later baptized in the St. John River. Motivated by the love of his country, Hardy enlisted in the Canadian Army in 1942 when he turned 18 and served as a gunner with the 8th Field Artillery in Italy and North West Europe. In 2005 Hardy received a Certificate of Appreciation for exceptional service rendered to Canada from Gen. Rick Hillier for volunteering to participate in chemical warfare experiments in 1942. Following the war he felt the call to Christian service and enrolled in Tyndale College (Toronto Bible College) graduating in 1950.  Hardy was ordained in South Rawdon in 1964 after completing his studies at Acadia Divinity College. Hardy was a true man of God ministering in several New Brunswick, Nova Scotia and Prince Edward Island churches for over 50 years. During these years, Hardy pastored two fields of five churches, was involved in missionary conferences, evangelistic campaigns, camp chief at Bible camps and was a moderator of the PEI Association. He had the joy of being involved in the building and dedication of three new houses of worship in Birchy Head, NS, Timberlea, NS, and Burtts Corner, NB. In 1990, while still pastoring, Hardy was engaged by Veterans Affairs Canada to act as chaplain to veterans in the Dr. George L. Dumont Hospital and later in the Veterans' Health Center, retiring in 2008.
Highlights of his ministry were the outdoor baptisms held on the shores of the Atlantic Ocean and Northumberland Strait where Pastor Worden led new believers in following their Lord's example. He also took great joy in officiating at all three of his children's weddings. Hardy's passion was hockey and he was a life-long faithful supporter of the Toronto Maple Leafs.
He will be deeply missed by his cherished children, Margaret (Bill) McGrath, Upper Kennetcook, NS; Karla (Larry) Kelly, Weymouth North, NS and Timothy (Janice) Worden, Riverview; his nine treasured grandchildren and seven precious great-grandchildren; brother Vallis, Long Creek, NB and several nieces and nephews. Hardy was predeceased by his devoted and loving wife, Dorothy of 66 years; and brothers Walter and Douglas.
During the many years that Hardy served the Lord and his people, he was lovingly supported by his loyal and faithful companion, Dorothy. He was a wonderful husband, father,  grandfather  and great grandfather whose teachings and memories will live on in the hearts of his family forever. "Safe in the Arms of Jesus"
PASTOR JENNIFER LEVY
Jennifer Lynn (Millett) Levy – 46, of Canaan, Kings County, passed peacefully into the arms of her Savior Thursday, June 20, 2019 in the QEII Health Sciences Centre, VG Site, Halifax, after a short, but intense period of illness. Born in Kentville, she was the daughter of Leslie B. and Carol (McGray) Millett, Canaan, formerly of New Minas. Jennifer's faith was always her top priority. This was so evident by how deeply she cared. She loved big and she loved wide. Jenn loved art. She had so many uncompleted projects and a room full of craft supplies, ready to start more, but she ran out of time. She loved the ocean, cottage time, and trying to capture a beautiful sunset. Jenn loved people. Everyone came before she did. She intentionally connected with people wherever she went; from her time at Atlantic Baptist College, Acadia Divinity College, Kingswood Camp, Falmouth Baptist Church, and everywhere else along the way. Jenn always made a point to invest in authentic relationships such as that which she shared with her "adopted" daughter, Alyssa. While Jenn never had any children of her own, she helped to raise so many. Jennifer had many different occupations over the years but they always involved investing in people. She babysat, was a nanny, a day care worker and also worked in the family business. She spent two summers working in Grand Pré at an antique store before becoming the Executive Director at Kingswood Camp for 3 years. After that she was the Associate Pastor of Christian Education and Outreach at the Falmouth Baptist Church for 10 years before "retiring" to look after her parents. In addition to her parents, she is survived by her husband, Jonathan; her father and mother-in-law, David and Sheila Levy, Canaan; brother-in-law, Jason (Heather) Levy, New Minas; three nieces, Sarah (Brandon) MacGregor, Halifax; Meghan Levy, Halifax; Rebekah Levy, New Minas; as well as so many chosen aunts, uncles, sisters, sons, daughters, nieces and nephews that she loved so dearly. She was predeceased by both sets of grandparents, Perry and Hazel (Dakin) Millett and John and Muriel (Sargent) McGray; as well as her uncle, Louis Millett.
REV. STERLING WILSON GOSMAN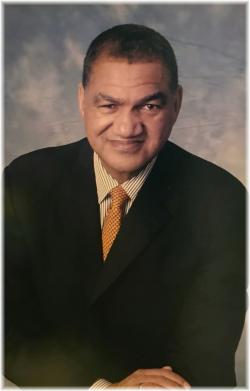 Rev. Sterling Wilson Gosman – age 74, of Kentville, passed away on Thursday, June 13, 2019, at home, in the arms of his loving wife Ann. Born in Fredericton, NB he was a son of the late Bruce and Virginia (Wright) (McIntyre) Gosman. Sterling was born in Fredericton in 1944 and graduated from Fredericton High School in 1963. Soon after graduation he started work at CBC Fredericton. He worked there for 33 years before retiring. After being retired for five years, Sterling felt the call into full time ministry and he and Ann moved to Kentville, NS to attend university for the first time at Acadia Divinity College. After five years, Sterling graduated from Acadia University with his Bachelor of Theology degree in May of 2007. He then accepted a call to serve as Minister of Visitation and Care at New Minas Baptist Church. He served in this capacity until his death. The civic-minded Gosman was a former Fredericton city councilor. As a city councilor, he served on sub-committees such as Director of the Chamber of Commerce, Main Street Business Association, Planning and Advisory Committee, as well as an Auxiliary Police Officer. He also served as a member of the Baptist Men's Association, the Canadian Bible Society, and former President of the Canadian Baptist of Atlantic Canada. Sterling was a great athlete and participated on several fastball teams representing NB nationally. He also enjoyed hockey, bowling, and fishing. He was inducted into the NB Sports Hall of Fame and the Fredericton Wall of Fame. Sterling was a man of great faith and he would say, "Jesus was revealed to me on my Mother's knee, and Mom not only taught me about the love of Christ, but she also displayed it in her life and I'm the benefactor of her fervent prayers. We have been "saved" to serve, and to make a difference in a world where we all must, at the very least, Care in Christian love about one another." Sterling loved the book of Proverbs. One of his favorites, a principle so evident in his life was Proverbs 22:1 – "A good reputation and respect are worth much more than silver and gold." He is survived by his wife of 53 years, Ann (Eatmon); son, Rev. Dr. Sterling Neville Gosman (Donna), Fredericton; daughters, Teah Gosman-Odinga, Kentville and Measha Brueggergosman, Falmouth; grandchildren, Tiffarah (Andrew), Josiah (Chelsea), Micaiah (Robyn), Elijah, Jilahni, Imahni, Shepherd and Sterling; great-granddaughter, Mae Dawn Marie; brothers, Wilfred McIntyre, of Saskatchewan and Bruce Gosman, of Mill Cove, NB; nieces, nephews, extended family, "like family", and church family. Rev. Gosman was predeceased by grandson, August David Brueggergosman; siblings, Maureen, Yvonne, Louise, and Gertrude Ann; and half-siblings Katherine, Perron, George, Irvin, and Douglas.
http://www.whitefamilyfuneralhome.com/obituaries/134796?fbclid=IwAR3vkPr0ucy2SMGe6bd0dJ3YfHkgMeoZytusDgSbHnavn7bmBkC3sMwMLFc
REV. DR. RANDOLPH 'RANDY' LEGASSIE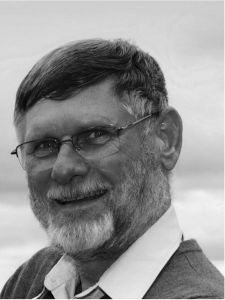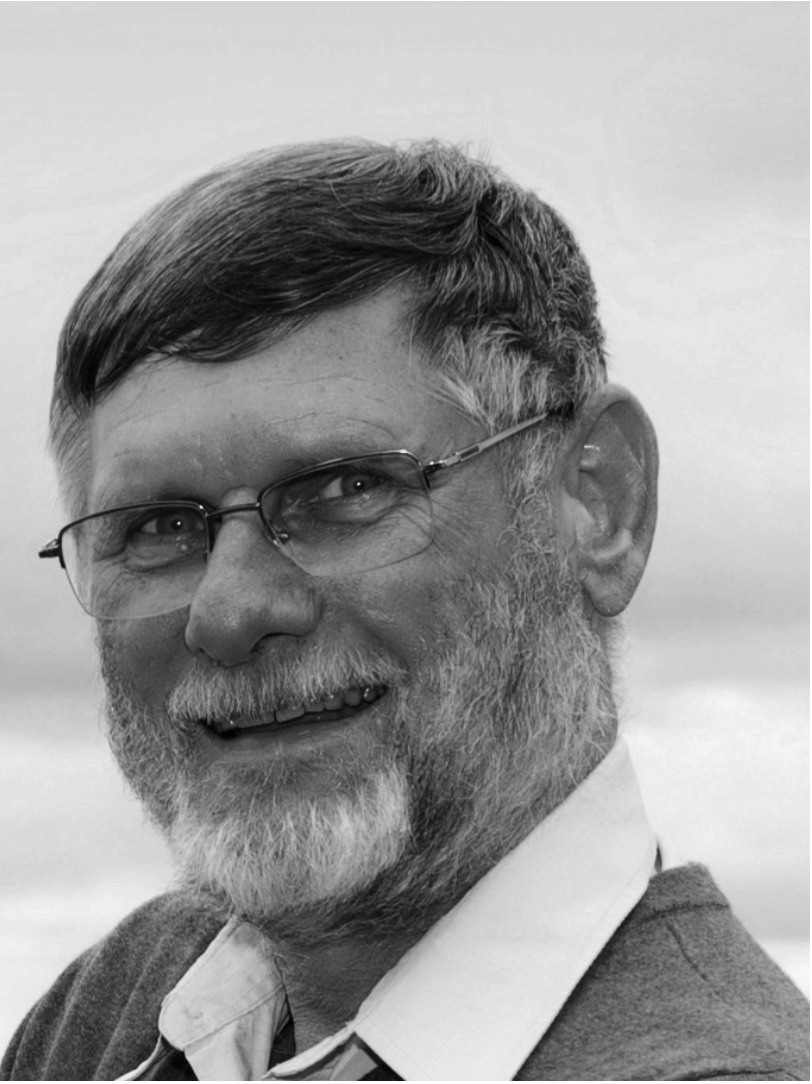 The Rev. Dr. Randolph "Randy" Frederick Legassie passed away suddenly and unexpectedly on June 1st. He leaves behind a legacy of lives forever touched by his dry wit, his practical approach to problems and his inherent ability to teach even the most reluctant learner.
Randy gave openly of himself to his church communities, urging them to grow, learn and to celebrate with food.  He was honoured to be involved in defining moments in the lives of a great many community members and did so with tremendous love and support, as they were married, born, baptized and buried.  He was a faithful and devoted pastor to the Baptist congregations in Hall's Harbour, Inglewood, Lower Granville, Canning, Deep Brook-Clementsport and the Churches by the Sea (Hampton, Port Lorne, St. Croix Cove and Wilmot Mountain).
Always a teacher, he taught cadets, cub scouts and youth groups important life skills like not touching the side of a tent in a rain storm, or how to cook a stew on an open fire. More formally, he shaped the careers of students at Acadia Divinity College as well as the Africa Brotherhood Church (Kenya) by instilling such wisdom as the best sermon is less than 20 minutes long.
Randy leaves behind Elizabeth (Mullen), his wife, confidant and best friend of 45 years. Together they shared countless adventures such as back country camping, climbing Mount Fuji, and traveling to and from Kenya, at times with young children.  He will be deeply missed by his children Jenny (Steve), Joel (Jill), Jonathan (Hayley) and foster son Justin.  Among many things, Randy bestowed on his children a love of reading and photography, the skills to right a tipped canoe, and the ability to subtly defy the letter of traditions while honoring their spirit.
His grandchildren Heidi, Alexandra, Magnus and Lochlan will grow up knowing their Babu loved them dearly. They already demonstrate his eagerness to learn new things and his confidence to question everything.  Randy was predeceased by his loving parents, Lloyd and Mary (Daye) Legassie of Chipman, New Brunswick. He will be dearly missed by his eight siblings, each of whom contributed to his sense of humor, devotion to family and appreciation of quiet moments and spaces.
https://kaulbachfamilyfuneralhome.com/tribute/details/976/Randolph-Legassie/obituary.html
PASTOR JOHN GARY DILLON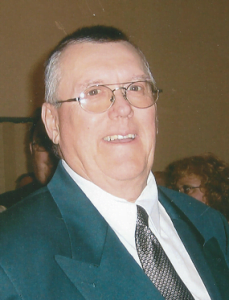 Mr. John Gary Dillon passed away peacefully at the Palliative Care Unit in the Cape Breton Regional Hospital on January 18, 2019 in Sydney, NS at the age of 75. Gary is survived by his wife, Elsie (Boutilier); children, Troy Dillon (Belinda Herman, grandchildren Jeffery, Renee with mother Lorilei), Karen Murphy (Mike, grandchildren James, Michael), John Dillon (Shauna, grandchild Michael); siblings, Ruth Smith (Garry). He is preceded in death by sister, Gail Degaust; brother-in-law, Gary Degaust; mother, Evelyn Dillon, and father, John Dillon.
Gary was born on December 12, 1943 in Glace Bay, NS to John and Evelyn Dillon. He graduated from Cape Breton Vocational School in 1963 with a diploma in Electrical Technology. He married Elsie Boutilier in 1965 and enjoyed 53 years together. Gary was a minister at the Glace Bay Baptist Church up until 2015 when he was forced to retire due to illness. He was an electrical technician by trade and worked at Devco for over 20 years.
https://www.capebretonpost.com/obituaries/john-gary-dillon-14095
---
2018
REV. JAMES ALBERT COWAN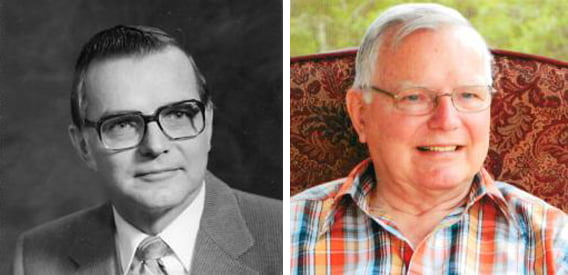 James A. Cowan, 85 passed away at Kenneth E. Spencer Memorial Home Friday, December 28, 2018 with family at his side.
It is fitting this Christmas season, when we remember the excitement of those who first laid eyes on Jesus that Dad has walked into that same extraordinary joy.  Seeing Jesus face to face.  Imagine.  Born in Saint John, NB, May 17, 1933 to Robert Murray and Mary Addy Cowan, Dad started loving Jesus when he was just a boy.  Blessed to marry Dorothy Lena (Jones) in 1955, together they pastored Baptist churches, and mentored pastors in NS and NB.  He was happy to be actively involved in various ministries, whether a year as President of the Atlantic United Baptist Convention or on their Overseas Mission Board (now CBM). Dad had a great capacity for teaching, reading and/or preparing reports, and attending committee meetings, but I think his first love was Christian camping.
Whether wrestling Camp Jordan from dream to reality, evening Vespers under the pine tree at his beloved Camp Wildwood, hiking to Crooked Creek, or sleepless at "Frosty" in Stoney Creek, Dad eagerly got on board.  Understanding that Christian camping experiences changed lives, Dad was willingly involved from under-brushing to directing in our Baptist church camps.
Left behind with lots of memories are his sister Mary Cowan of Moncton, children Paul (Donna) of New Minas, NS, Beth Power (Dan) of Salisbury, NB, Barb Parker (Paul) of Stoney Creek, NB and David (Tara) of Rothesay, NB.
Grandchildren Jonathan Power (Alison), and their children Annabel, Juliana and Gordon; Matthew Power (Emily) and their children Rebekah and Andrew; Nathan Cowan (Becky) and their children Hannah, Kaitlyn and Heather; Joshua Cowan (Kristi) and their children Micah and Isaac; Stephanie O'Connor (Dan) and their children Nathaniel, Abigail and Hannah; Jeffrey Cowan (Karina); Justin Cowan (Ashley) and their baby James.
He carries our hugs and kisses to those who've gone before, his Dad (1971), and Mom (1993), sister Ruth (1999), his darling Dorothy (2012), and our sweetie pie Madeline Joy Power (2014).
Interment at Pine Hill Cemetery.
http://www.keirsteads.ca/obituaries/130541
REV. HAROLD WEIR BENTLEY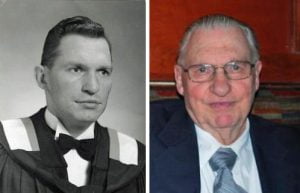 Harold Bentley, 86, of Riverview, passed away suddenly at the Dr. Georges-L. Dumont University Hospital Centre on Thursday, December 6, 2018. Born in Winnipeg, MB, he was the son of the late George and Viola Bentley.
Harold served in the Royal Canadian Air Force prior to coming to the Maritimes to attend Acadia University, where he graduated in 1966 with his Bachelor of Theology degree. During his student days, he pastored at several churches throughout Nova Scotia.
Harold's parents died when he was a year and a half, so he lived to his mid teens in foster care. He was blessed to meet a family who became like another family, a "Dad and Mom" and six siblings. When "mom" Baker died, she had included Harold in her will. What a wonderful family. Harold pastored in Margaretville, NS, Dartmouth, NS, Overton, NS, Parrsboro, NS, Jacksonville, NB, Second North River, NB, Havelock, NB, as well as several interim times in the Moncton / Riverview area after his retirement in 1996.
Harold will be sadly missed by his wife, Pat (Porter) Bentley; children, Catherine Babineau, Ann Couture and Robert Bentley (Pam); grandchildren, Joshua Couture, Rebecca Couture, Sarah Babineau and Jordan Bentley; sister, Helen Lyons of Winnipeg; and many nieces and nephews.
In addition to his parents, he was predeceased by his brother, Tom Sykes and father and mother-in-law, Joseph and Lovell Manuel.
REV. HAROLD HOWARD PRICE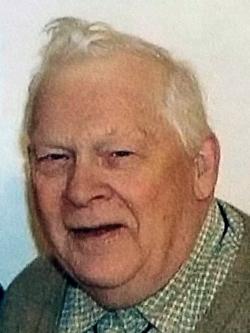 Rev. Harold Howard Price, 79, of East Newbridge NB passed away on Sunday, November 11, 2018 at the Upper River Valley Hospital Waterville NB. Harold was born in East Newbridge NB on May 18, 1939 son of the late Earl and Myrtle Price.
Harold is survived by his wife, Carol Price, children; Pamela Cameron (Adam), Todd Baird (Tracey), Dan Baird (Michelle), Adam Secord (Misty), grandchildren, AJ, Tabitha, Tim, Paige, Hannah, Cameron, Kennedy, Kaedy, Kasey, Riley, Jacob, sister, Fern Stairs, Eldora Chase, brother, Glenn Price (Louise), several nieces, nephews and cousins.
Besides his parents, Harold was predeceased by sisters, Mona, Juanita, brothers, Jimmy and Garnett.
http://www.carletonfuneralhome.ca/obituaries/129434
REV. HENRY BOEHM
Age 84, of Truro, passed away on Thursday, October 25, 2018, after a brief illness. Born in Rotterdam in 1934 to Adolph Boehm and Wijntje van Berkel, Henry's family survived the devastation of the Second World War, setting their hearts on a new life in Canada. In 1952, the family arrived at Pier 21, settling in Ontario.
There, Henry felt the call to ministry and departed for Reformed Bible College, where he met his wife and lifelong ministry partner, Jane DeKam. From rural Michigan, to Ontario's north, and finally in beloved Nova Scotia, Henry and Jane faithfully served the church and nurtured a loving family of six children. Henry was known for his faithful pastoral care, wise preaching and his sweet and gentle demeanor. Henry was a gifted orator (still preaching at 84), a fun and engaging storyteller, a servant leader, a car aficionado, a lover of pipe organs and the sea. Charming and handsome, steady and faithful, an adored father, papa and husband, Henry was loved as greatly as he loved.
Predeceased by his parents; brothers, Dolph and Frank; sister, Hedwig; son, Marcus. Survived by wife, Jane; sisters, Joanne and Frieda; children, Stephen and Brenda (DeKam); Elizabeth and Gerald (Wilson); David and Miyuki (Yamada); Rachel and Peter (Van Harmelen); Thomas and Chikako (Muramoto); grandchildren, Charles (Jodi), Emily (Nate), Ian (Jolene), Mannfred, Asuka, Erin, Tomoya, Marissa, Annalies, Andrew and great-grandchildren, Elijah, Ruth, Nathan and Ethan.
https://www.thechronicleherald.ca/obituaries/henry-boehm-9817

REV. DONALD GORDON HIRTLE
Age 70, Berwick, Kings Co., passed away suddenly on Thursday, September 27, 2018, at home.
Born in Berwick, on March 29, 1948, he was a son of the late Everette L. and Mary I. (Carter) Hirtle. Donald was an avid collector and along with his wife had lived in Ontario after their marriage. He later had been employed at Larsen Packers Ltd., Berwick, for 11 years.
Donald served for a total of 22 years in Christian ministry, graduating from Acadia Divinity College in 1999, and had pastored with a passion in various Baptist congregations in Nova Scotia.
Surviving are his wife of 48 years, the former Jean L. Best; daughter, Marie (Daryl) Lainson, Kitchener, Ont.; granddaughter, Hannah; sisters, Evelyn (Carl) Palmer, Nicholsville; Marianne (Bruce) Brydon, Black Rock; brothers, Francis (Sandra) Hirtle, Burlington; Brian (Glenda) Hirtle, Viewmount; sister-in-law, Phyllis Hirtle, Pinehurst; several nieces, nephews and cousins. Besides his parents, he was predeceased by brothers Everette Jr. and Robert Hirtle; niece, Faylene Palmer; great-nephew, Damon Woods.
There will be no visitation. Funeral service will take at 2 p.m., Wednesday, October 3, in Berwick Baptist Church, 265 Commercial St., Berwick. Rev. Leon Langille officiating, with interment in Burlington Cemetery.
http://www.middletonfuneralhome.com/obituary/rev-donald-hirtle?lud=7B685E092137670C9BE21A53BF7F3764
REV. JOHN FREDERICK SMITH
Smith, Rev. John Frederick (1939-2018) RCAF, RES, RET, L/Col, CD2 of Dartmouth, passed away peacefully at home on September 24th, 2018. Born in Dartmouth, he was the son of the late Ernest and Ada Smith. John received his flying training as an Air Cadet. He owned and flew several airplanes over the years, the last one he built himself.
He was Commanding Officer of 18 Wing Dartmouth Air Cadets at Shearwater, then attached to Winnipeg as officer in charge of planning and mobilization. He received a certificate and pin from COPA for 50 year membership.
He was a member of the Dartmouth Chamber of Commerce and the Offshore Trade Association of NS.
He taught Cub Scouts for 10 years. He was a founding member of Stanley Sport Aviation Club at Stanley Airport and organized the first annual Labour Day Fly In, which continues, this was the 47th year.
During his career, he worked for the major oil companies and owned and operated his own business, Genco. After that, he went to Acadia Divinity College and was ordained in the Baptist Faith. He served in several churches on the South Shore, Tancook Island, and Upper Vaughn. Then Debert, where he was also Padre for the Legion, played guitar and sang gospel music in the surrounding churches at Saturday Night Coffee Houses. He was Padre for the Air Cadet summer flying training camp at Debert for 7 years.
John retired from his last churches in New Harbour, Guysborough County, in 2013 due to poor health. Returning to Dartmouth, he joined Bethel United Baptist Church where he served as deacon and associate pastor.
He is survived by his devoted wife Marie of 58 years, and 3 sons Peter Allan (Debra), John Steven (fiancée Leslie), and Christopher Robert (Lois), sisters; Doris, Christina, and Victoria, grandchildren; Abbey, Kyle, Ryan, Lauryn, Nicole, Rebecca, Andrew, and Aimee, and great-granddaughter, Niveah
He was predeceased by brother Raymond, and Boy in infancy, sisters; Constance, Jean, and Gerine.
Family flowers only. Memorial donations may be made to Bethel United Baptist Church.
Service will be at Bethel United Baptist Church, 316 Windmill Rd., Dartmouth, Thursday September 27th at 11:00am, reception to follow in the church hall. Officiated by Rev. Dr. Vance Arbeau. Interment to follow in Dartmouth Memorial Gardens, 767 Main St.
Online condolences may be made by visiting https://www.arbormemorial.ca/atlantic-dartmouth/obituaries/rev-john-frederick-smith/24263.

REV. JUDSON MALCOLM COREY
Judson Malcolm Corey, loving husband of the late Margaret (Stevens) Corey, passed away peacefully on Sunday, August 12, 2018 at Ridgewood Veterans Wing. Born in East Knowlesville, NB on April 16, 1923 he was the son of the late Ira and Nellie (Brown) Corey.
In addition to his wife and parents he was predeceased by his first wife Marion (Rideout) Corey; brothers Wilfred, Robert, Thomas, Claude, Murray, Norman, Warren, Keith and Gordon; sisters Erma Shaw, Alice MacKenzie and Kathleen Foster.
Judson was a veteran of WWII serving as a private. He worked as a Baptist Minister for over 25 years (Paradise Baptist 1950-53; then to the US with the American Baptist Churches), then went back to school and became a Social Worker, retiring in 1991. He was a member of Veterans against nuclear arms, Toastmasters International, Council of Canadians and Instruments of Peace.
He is survived by his sons Fred Corey (Sandra) of Second Eel Lake, NB and Christopher Corey (Suphaphon) of St. Stephen, NB; daughter Carolyn Campbell of Liverpool, NS; sister Shirley Brooks of Florenceville; grandchildren Andrea, Charles, Bryan, Lisa and Kevin; great grandchildren Kate and Ethan; many nieces and nephews.
Interment will follow in Greenwood Cemetery.
https://www.fundyfuneralhome.com/notices/Judson-Corey

REV. JOHN ROSS SULLIVAN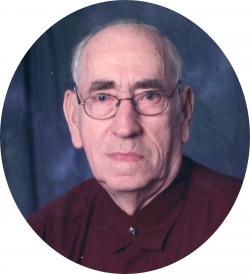 Rev. John Ross Sullivan (1932-2018), CD. Cdn Army Ret'd, Bible Hill, passed away Monday, July 2, 2018 in the Colchester East Hants Health Centre, Truro. Born in West Earltown, NS, he was the youngest son of the late Alonzo Clarence and Kate Louise (Johnston) Sullivan. John served in the Canadian Army from 1952-1979 retiring with the rank of Sgt. John's overseas service included Korea 1953-1954, Germany 1955-1957, Egypt 1965. In Canada, he served at Camp Borden, ON, Wainwright, AB, Halifax, NS, Ottawa, ON, Trenton, ON, Alert NWT and Gagetown, NB. When preparing for civilian life, he attended Queen's University, St. Thomas University and finished his Bachelor of Theology studies at Acadia University College, Wolfville, NS. John was ordained to the Christian Ministry in 1982. He served in the Oromocto Baptist Church as Assistant Pastor, Upper Gagetown U.B.C., Hampstead Pastorate, North Brookfield Pastorate, Tancook Baptist Church. After retiring he served in several churches as Interim Pastor.
John is survived by his wife Nina Lorraine (Timmons/Hanes) Sullivan; sons John Edward and David Wesley; daughter Violet Irene Beattie; grandchildren Andrew, Jessica and Alexandra Beattie; great-granddaughter Jacqueline Beattie; 1 step-grandson; sister Mable Murray; step-son Brian Hanes (Gilda); several nieces, nephews and cousins.
Besides his parents, John was predeceased by his first wife Joan M. I. (Hanes) Sullivan; sons, Frederick Alonzo, Douglas Ronald; step-son James Hanes; brothers, Clarence Alonzo, Lloyd Douglas, Alvin Edgar.
REV. SAMUEL MCEWAN HOLMES
Rev. Samuel McEwan Holmes (July 18, 1924 – February 18, 2018) – Following a brief illness Sam passed away peacefully surrounded by his family. Predeceased by his wife, Marjorie of over 50 years (2012), he leaves behind daughters Margot, Nanaimo, BC; Marianne, London, ON and son Shaun (Tina), Vernon, BC and grandson, Samuel, Vancouver, BC. Sam was the youngest son of Charles and Margaret Holmes of Sydney Mines, Cape Breton and predeceased by brothers Spurgeon, William and sister Jessie.
Following Military Service in the R.C.A.F. WWII, Sam attended Acadia University and graduated with a Master of Divinity. He was ordained in 1953 and served as Associate Pastor of First Baptist Church Moncton and as Senior Pastor of First Amherst Baptist Church. For over 50 years he served Baptist and Presbyterian churches in Moncton, NB, Amherst, NS, and Ottawa, ON and Hull, QC At the end of his career he had the great joy of officiating at hundreds of marriages in the Ottawa area.
Sam was an avid gardener, music and art lover. In 2015, Sam moved to Nanaimo, with his Norwich Terriers, Freddie and Rufus where the three spent many enjoyable hours playing in his garden.

REV. JOHN CHARLES BODDY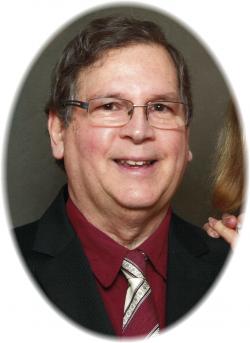 Rev. John Charles Boddy (1540-2018)
Reverend John Charles Boddy – 67 of Coldbrook, Kings County, passed away peacefully on February 13, 2018 in the Valley Regional Hospital, Kentville.
Born on April 26, 1950 in Middleton, he was a son of the late Gordon "Fred" and Cora (Redden) Boddy. John taught school for 13 years, mostly in Avonport. He graduated from Acadia Divinity College in 1985, and served the areas of Deer Island, Plaster Rock and Waterville, Caledonia and Kempt.
John is survived by his wife, Janine (Carey); one daughter, Katrina (Robert Leslie), Deer Island, NB; two sons, Adam (Theressa), Second Falls, NB; Nathan (Joanne), Greenwood; ten grandchildren, Abbygail, Kenton, Brielle, Jenna, Jody, Liam, Kaley, William, Patrick and Caleb; four great-grandchildren, Xzavier, Bailey, Christopher and Jake; one sister, Jean (Russell) Zwicker, North Alton; one brother, Brian (Nancy), Kingston; mother-in-law, Dorothy "Doreen" Carey, Mount Denson; brothers-in-law, George (Susan) Carey, Bluff Road; Garnet (Tracey) Carey, Red Deer, AB; sisters-in-law, Diane (Dennis) Brown; Adriana (Chris) Musgrave, both of Mount Denson; numerous nieces and nephews. Besides his parents, he was predeceased by a son, Duane.
Visitation will be held from 6:30 – 8:30 p.m. Thursday, February 15, 2018 in the Coldbrook Baptist Church, where the funeral service, followed by a reception, will be held at 2:00 p.m. Friday, February 16, 2018, Reverend Wayne Merrill officiating. Burial will take place in the Mount Denson Cemetery. Donations may be made to a charity of your choice. Flowers are welcome but due to scent sensitivity, please no lilies. Funeral arrangements have been entrusted to the White Family Funeral Home and Cremation Services, Kentville.
Obituary can be viewed here: http://www.whitefamilyfuneralhome.com/obituaries/123103

REV. KARL GUNNAR UHRSTROM
Rev. Karl Gunnar Uhrstrom (1940-2018)
It is with great sadness we say goodbye to God's faithful servant Karl Gunnar Uhrstrom, who passed away on February 6, 2018. He will be greatly missed and fondly remembered by his precious wife of 33 years, Miriam Uhrstrom of Belleville, his two brothers, Bengt Uhrstrom and Bosse Uhrstrom and their families of Stockholm Sweden, and his Canadian family, Miriam's brother and sisters and their families.
He will always be remembered and cherished by the indigenous peoples of Bolivia in Vacas region of the Andes mountains for the visionary and sacrificial love he showed them by establishing the Bolivian Water Project, bringing clean water wells to every single family of 13 villages high in the Andes mountains, saving countless lives and giving them hope for their children to survive. Karl was a man of faith, courage, vision and determination with an amazing sense of adventure, justice and compassion for everyone, especially those who needed a fresh start in life and hope for their future.
He was generous and kind, with an inner strength and amazing resiliency. He lived many years with the debilitating muscle disease, IBM (Inclusion Body Myosyitis) which in the end put him in bed and took away his freedom of movement. But he was never defeated. Karl has made a great impact on many peoples' lives as a friend, pastor, missionary, neighbour, husband, brother and brother-in-law. He is now safe in the arms of Jesus, rejoicing in the many blessings that God bestowed on him and the amazing love that God showed in giving Karl all of his hearts desires.
Karl was ordained by the United Baptist Convention of the Atlantic Provinces (Canadian Baptists of Atlantic Canada) in 1987. He and Miriam served CBAC churches including Barss Corner and Parkdale Maplewood Baptist Churches in the 1990s.
Friends are invited to call at the Steele Funeral Home, Moira Street Chapel, 30 Moira Street West (613-968-2273) on Friday evening from 5:00 to 8:00 p.m. The Funeral Service will be held at Victoria Avenue Baptist Church, 34 Victoria Avenue on Saturday, February 10th, 2018 at 2:00 p.m. with visitation at the Church from 12:30 until 1:30. Cremation to follow. If desired, Memorial Donations to Victoria Avenue Baptist Church for the Bolivia Water Project or to Hospice Quinte would be appreciated.
Obituary can be viewed here: http://steelefuneralhome.ca/currentservicess43.php?command=viewArticle&ID=737¤tFeed=1&t=Uhrstrom%2C-Karl-Gunnar.
REV. DR. M. ALLEN GIBSON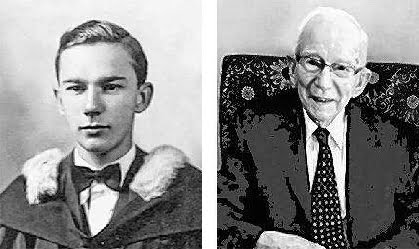 Rev. Dr. M. Allen Gibson (1919-2018)
It is with sadness that we announce the passing of a truly good man. Allen Gibson, formerly of Chester, passed away on January 19, 2018 at Oakwood Terrace in Dartmouth at the age of 98. He was pleased to have lived in each year of the last 100 years. He began his journey in life on December 18, 1919. Born in Sydney Mines, Nova Scotia, to the late Alexander and Addie (Levy) Gibson, he always considered himself a Cape Bretoner even though he moved from the Island to the Mainland at the young age of 3 months.
He grew up in Wolfville, Nova Scotia graduating from Wolfville High School in 1937 and from Acadia University in 1941 with a B.A. majoring in Greek. He was ordained into the Baptist Ministry in August 1941and had pastorates in Moses River, Port Lorne-Hampton and Isaac's Harbour, Goldboro, New Harbour and Seal Harbour. He travelled to the "Boston States" where he studied at, and graduated from, the Newton Theological Institution with a Bachelor of Divinity in 1945.
During his time at Newton he worked the night shift as an orderly at Newton Wellesley Hospital to put himself through school. It was there, in 1944, that he met his future wife Ruth who was a nurse at the hospital. They were married on January 7th, 1948 and Ruth moved to Chester, Nova Scotia.
Allen was the minister of Chester United Baptist Church from September 1947 until April 1984 but served the people of Chester, in many capacities, for over 60 years. He worked on many denominational and community boards and committees.
He was instrumental in helping to establish Bonny Lea Farm and in bringing Shoreham Village to Chester. He was an honorary life member of the Royal Canadian Legion and a recipient of the Queen's Jubilee Medal and the Nova Scotia Volunteer Award. Allen was a true protector of his fellow man. It was not a duty, he felt it was a honour to serve. Anyone in need of a helping hand, no matter what their faith, knew that Allen would be there for them. He took great delight in taking on the "government" and helped many people cut through red tape to get what they needed.
During his life he married over 600 couples and was always proud to report that most were successful. In recognition of his work in his church and community he was awarded an honorary Doctorate of Divinity by Acadia University in 1966. Allen was also a prolific writer. He wrote for the Chronicle-Herald for over 40 years, retiring at age 82, and during that time contributed over 1,560 "Churches by the Sea" columns, several years of "Interlude" columns in the Novascotian and more than 25,000 editorials in the daily paper. He also published 15 books, the most well known, Train Time, about his favourite hobby. Allen loved trains, especially steam engines, and spent as much time as he could studying and travelling on trains. No trip was complete unless it included a ride on a line on which he hadn't previously travelled. He loved to travel and visited over 95 countries and all provinces and states. It was not so much the destination as the journey that he loved. Travelling also provided him with the opportunity to track down postage stamps. From the age of 12 until well into his nineties, Allen took great pleasure in saving every stamp that came his way. His collections are extensive and include comprehensive sets of stamps from several countries. Allen's quick wit and love of puns amused everyone and his gentle nature was a comfort to all who knew him.
He loved celebrations and particularly enjoyed it when his Chester Baptist family remembered him on the occasion of the 70th anniversary of his ordination in 2011. He requested a party for his 95th birthday in 2014 and enjoyed every minute of it! His Chester church family honoured him with a 97th birthday celebration on December 18, 2016 which made him very happy.
Allen was predeceased on August 13, 2017 by his wife of 69 years, Ruth. He is survived by his daughters Anne MacKinnon and Peigi (Ward) Duncan. He was extremely proud of his four grandchildren: Beth MacKinnon (Rob Newman), James MacKinnon (Maeghan Pardy), Alexander Duncan (Ashleigh VanHouten) and Christina Duncan (Brett McClean). His great-granddaughter Anna Duncan-McClean brought him much pleasure. He is also survived by sisters-in-laws Anna Gibson and Margaret (Earle) Efinger and several nieces and nephews. Besides his parents and wife, Allen was predeceased by his brothers Lloyd (d. 2002) and Merritt (d. 2010). Allen enjoyed his time in Oakwood Terrace and his family would like to thank the staff there for their amazing care and concern for Allen.
The funeral for Allen will be held at Chester United Baptist Church on Saturday, January 27, 2018 at 2pm. His dear friend Rev. Daniel Green will officiate. There will be a fellowship time in the church vestry after the service. A private burial will take place in the Old Baptist Cemetery, Chester. Memorial donations may be made to Chester Baptist Church or Bonny Lea Farm.
REV. DENIS ROY KERWOOD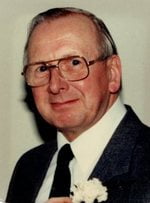 Rev. Denis Roy Kerwood (1926-2018)
KERWOOD, Rev. Denis Roy – age 91 of Brooklyn Yarmouth Co., N.S on January 8, 2018 entered with rejoicing into the presence of his Lord and Saviour Jesus Christ, after a life spent in His service. Born in South Hampton , England on March 31, 1926 he was a son of the late William and Annie (Smith) Kerwood. He ministered for more than 70 years in churches in England, Yarmouth County, and PEI.
He survived by his second wife, Shirley (Hyman) Kerwood; daughters, Margaret Sewell, Darby England; Ann Kerwood, Darby England; and Elizabeth Folkins, Hampton, N.B ; son, David of Toronto; sister, Marjorie Backer, South Hampton, England; 7 grandchildren and 4 great grandchildren. Besides his parents Denis was predeceased by his first wife Janet Gray; son, Dennis and brother, Kenneth.
http://www.sweenysfuneralhome.net/book-of-memories/3393457/Kerwood-Rev-Denis/obituary.php.

---
2017
REV. DAVID WILLIAM ROY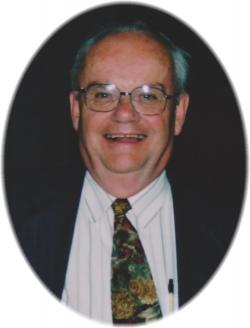 Rev. David William Roy (1937-2017)
Reverend David William Roy – 80, formerly of Truro, passed away Sunday, December 31, 2017 in Dykeland Lodge, Windsor. Born in Inverness, he was a son of the late Allan and Florence (Forbes) Roy. David graduated from the Atlantic Baptist College, Moncton, in 1977 and became ordained in Westport, Brier Island in 1978. David was honoured with the title of Pastor Emeritus from the Truro Heights Baptist Church. He enjoyed watching the news and loved mysteries, especially "The Rockford Files".
He is survived by a daughter, Kathy (Reg) Schofield, Wolfville; a son, Kevin, Wolfville; a sister, Helen Cox, Valley; two grandsons, Jacob and Jordan Schofield; nieces and nephews. He was predeceased by his wife, Shirley (Sutherland); a daughter, Kathy, in infancy; a son, Errol, in infancy; a child, in infancy; a sister, Diana Kleins; a brother-in-law, Joel Cox; a niece, Jennifer Kohfield (Cox).
Obituary and online condolences viewed here: http://www.whitefamilyfuneralhome.com/obituaries/121996

PASTOR E. DORIS MARSHALL
Marshall Pastor E. Doris (1934-2017)
Age 83, entered into the joy of the Lord on December 24, 2017 in Harbourview Haven, Lunenburg, responding to the call for higher service. Born in Saint John, N.B. in 1934, she was a daughter of the late Ralph Arnold and Elsie Mildred (Day) McBeath and spent her early years being educated, coming under the influence of Mildred Law who later became a Baptist Missionary to India.
Doris studied for the Christian Ministry at the Salvation Army William Booth Memorial Seminary, Toronto, ON. Upon Ordination in 1953 at the age of 19, she held parishes in Nova Scotia and Ontario. She furthered her education at Acadia Divinity College, Wolfville, NS and received her Ministerial Convention license in 1977 from the Convention of Atlantic Baptist Churches.
Doris loved the Lord and his word with ardent desire and taught faithfully with such zeal in Bible study groups and in team ministry with her husband throughout New Brunswick, Nova Scotia and Newfoundland. Doris was a prayer warrior and gifted in counselling, extending a listening ear and providing encouragement and prayerful support to family and friends within various congregations. She was a Dominion Life Member of the Baptist Women's Missionary Society and a member of Bridgewater Baptist Church. She was an avid reader and enjoyed sewing and crafts.
She is survived by her beloved husband Albert, of 59 years; daughter, Janice (Robert) Miller, Chester son, Andrew (Donna), Chester Basin; grandchildren, Matthew (Julia) Miller, Annapolis
Royal; Jennifer (Michael) Bennett, Havre Boucher; Micahla, Colton and Kate Marshall, Chester Basin; great-grandchildren, Sage, Sophie, Shepherd and Simon Bennett, Lucas and Brayden Miller; sister-in-law, Jean, Burlington, ON; nieces and nephew. Doris was the last surviving
member of her family. Predeceased by sisters, Shirley Ann and Marjorie Donna; brother, Robert who served with the Canadian Armed Forces and is buried in Germany; sister-in-law,
Mary.
Arrangements have been entrusted to Davis Funeral Home, Chester – http://davisfuneralhome.ca/pastorelsiedorismarshall.

REV. DONALD RICHARD KRAUSE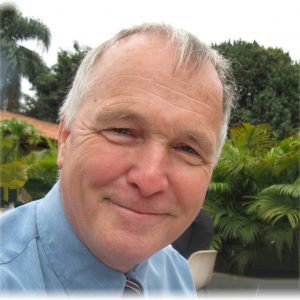 Rev. Donald Richard Krause (1948-2017)
In the morning of December 22, 2017 our father, brother and friend went home. Donald Richard Krause passed peacefully from this world from complications of a recent surgery. He was a man who lived his life for Christ and who now reaps the rewards of a life well lived. Wherever Don went laughter, kindness and wisdom followed. He was quick of wit, wise in words and good of heart. What he lacked for in height he made up for, tenfold, in greatest of spirit. He was a kind and good father to his sons: Nathan, Benjamin, Jonathan and Adam. A faithful and loving husband to his wife Laurie, a patient and good brother to his family; Audrey, Janet, Gloria and Ron and he was a humble and true man of God to everyone who met him; a real rarity nowadays. He always had a kind word on his lips, a hand extended to help and a soft heart for those that needed it. His life is a celebration and today this world has lost a little of what it truly needs today; light. And though he is greatly missed he is also greatly envied for he now knows what true happiness, joy and peace is as he is welcomed home by his master, friend and the real joy of life; Jesus Christ. Well done good and faithful servant.
In recent years, Don pastored Hillcrest Baptist Church (Saint John, NB) and Summerside Baptist Church (Summerside, PE).
Obituary and online condolences viewed here: http://blenheimcommunityfuneralhome.com/obituaries/donald-krause/

REV. FREDERICK ROY SMITH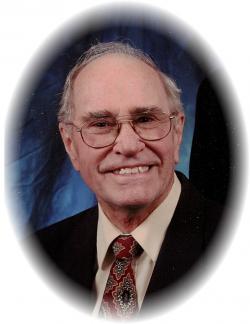 Rev. Frederick Roy Smith (1932-2017)
Rev. Frederick Roy Smith passed away at his home in Waterville on Friday, December 1, 2017. He was born January 20, 1932 and was the son of the late Roy and Marion (Page) Smith. Besides his parents, he was predeceased by his wife, Margaret (Cohoon) Smith in 2015, and two brothers-in-law, Don Reeve and Stephen Haywood.
Fred is survived by his children; Kevin (Deborah) Smith of Fredericton, NB, Karen (Allen) Prosser of Fort Kent, ME, David (Angela) Smith of Rock Hill, SC, Debbie (Roger) Kierstead of Fredericton, NB, Daniel (Heather) Smith of Holden, ME; 21 grandchildren, Joshua (Kari-Leigh) Smith, Chrissy (Dave) Vance, Jesse Smith, Jacob (Katrina) Smith, Alysa Smith, Nicole Smith, Anna (Caleb) McGuire, Sarah Kierstead, Rachel Kierstead, Abigail Kierstead, Rebekah Kierstead, Esther Kierstead, Danielle Kierstead, Caleb Smith, Grace Smith, Miriam Smith, Naomi Smith, Priscilla Smith, Isaac Smith, Sophia Smith, Samuel Smith; 7 great-grandchildren, Parker Smith, Beckett Smith, Jesse Vance, Janna Vance, Robyn Vance, Asher Vance, Grace McGuire; special children, Tim Smith, April Orser, Siew Lan Mulligan, Sandy Macumber, Tong Chen, Franklyn Chen, Ruth Goutal; sisters, Shirley Reeve-Haywood, Connie (Chris) Lyons; brothers, Donald Smith, Murray (Donna) Smith; numerous nieces, nephews, and cousins.
Fred served as Senior Pastor of Brunswick Street Baptist Church (Fredericton, NB) for many years. As well, Fred served as CBAC President in 1993-94.
Obituary and online condolences viewed here: http://www.brittonfh.ca/obituaries/121147

PASTOR IONA GRACE CRAWLEY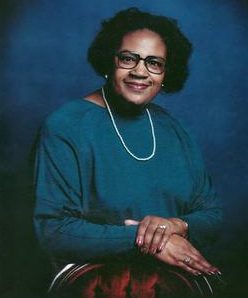 Pastor Iona Grace Crawley (1937-2017)
Age 80 in Halifax, Pastor Iona Grace Crawley passed away peacefully at home surrounded by her loving family. She was born in East Preston and raised in Windsor, N.S. and was the daughter of the late George and Elizabeth (Gray) Crawley. Pastor Iona was a member of Cobequid Road United Baptist Church, where she was President of Women In Christ, Chair and Co-ordinator of the Senior & Outreach Ministries and a founding member of the Seniors In Motion Program.
Pastor Iona accepted Jesus as her Lord and Saviour in 1964 and was baptized at Mulgrave Park United Baptist Church. In 1988 she transferred to Beechville United Baptist, where she was called into Christian Ministry. Iona served in both churches as President of the Ladies Auxiliary; CGIT, Mulgrave Park Mission Band, Women's Missionary Society. She was also both a life member of the Dominion of Canada & Atlantic Baptist Women (UBWMU). She was once the President of the AUBA Women's Institute and Executive member of the African United Baptist Association of Nova Scotia. A past member of the Council of the Atlantic Baptist Churches & Atlantic Baptist Mission Board; former Pastor of Acaciaville United Baptist and Interim Pastor of Lucasville United Baptist. She has served on the Executive of the AUBA, the Council of the Atlantic Baptist Convention and Vice-Chair of the Atlantic Baptist Mission Board for two terms.
She has accreditation in Nursing, Early Childhood Education, Business Administration, a Diploma in Lay Pastor and was a recognized Lay Pastor under the Convention. She was the founding Director of Wee Care Developmental Centre, and C.E.O. of Crawley's Management and Training Business Academy. In 1990 she traveled to Zambia, to train women in business and early childhood education for six weeks. She has over thirty years of nursing experience, ending her career as the Nurse Recruiter for African Nova Scotian students at Dalhousie University School of Nursing.
She has served on several boards including, the first African Nova Scotian on the Halifax City School Board, serving as Vice Chairperson; St. Mary's University Board of Governors, she was once President of her local Home and School Association, a past member of Black Educators Association of Nova Scotia, President of National Breast Cancer Network and YWCA of Canada Board of Directors. Pastor Iona was a breast cancer survivor and founder of Sisters to Sisters, a support group for Black women with breast cancer.
She was the co-founder of the Preston Area Learning Society (PALS) and she received several awards of recognition over the years, including Nurses Union Service Award, Nova Scotia's Black Woman of the Year in 1975 during International Year for Women, YWCA Women Of Excellence Awards (twice), Dr. W.P Oliver Wall of Honour and was named one of the top fifty women in Canada by Chatelaine magazine in 1975. She also started the first Literacy Program in Halifax County and was specially honoured by Nova Scotia, on International Literacy Day.
In addition Pastor Iona served on several committees and boards for the handicapped, including Nova Scotia and Atlantic Division Multiple Sclerosis, Dartmouth Cerebral Palsy Association and the Council for Exceptional Children.
She is survived by her daughters Lorna – Halifax, Wanda (Alvin) – Dartmouth, Cheryl – Halifax; son Mark (Tessa) – Dartmouth; sister Shirley (Rodney) Windsor, N.S.; grandchildren Jonathan, Joel, Matthew, Adam, Kyla, Miranda; three great-grandchildren; Godsister Marian Cane – Indiana; Goddaughter Heidi Price-Musolino – Halifax and special daughter Iona (John) Stoddard -Timberlea
http://www.tkbarnardfuneralhome.ca/fh/obituaries/obituary.cfm?o_id=4434823&fh_id=14496

REV. EDGAR RHODES PATRIQUIN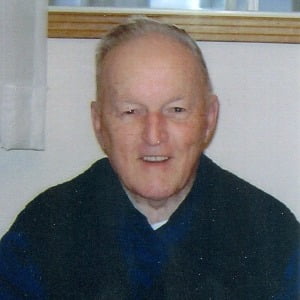 It is with sadness that we announce the passing of Reverend Edgar Rhodes Patriquin age 91 of Amherst, NS, on Friday, September 29, 2017 at the East Cumberland Lodge in Pugwash, NS.
Born in North River, NS, he was the son of the late William and Theresa (McGill) Patriquin, Wentworth, NS. Edgar had a very fulfilling career as a United Baptist Minister in many pastorates throughout the Maritimes for 58 years.
Edgar will be lovingly remembered by his wife Joyce (Nickerson) Patriquin, sons Harold (Ruthie), Oxford NS; Douglas (Audrey), Amherst NS; and James (Doris), Burlington Ont. Beloved grandchildren, Ashley, Amy, Josh and great grandson Remington, as well as many nieces, nephews and extended family.
Edgar was the last surviving member of his immediate family and was predeceased by his first wife, the former Helen K. Ralston, and brother Basil H. Patriquin.
A time of visitation was held Monday, October 2nd, and the funeral service was celebrated on Tuesday October, 3rd at 1 pm at First Baptist Church, Amherst, NS, with Rev. Byron Corkum, assisted by Rev. Don Miller. Interment took place in the Wentworth United Baptist Cemetery.
https://www.arbormemorial.ca/campbells/obituaries/rev-edgar-rhodes-patriquin/9764

REV. CLARENCE ANDREW BUNGAY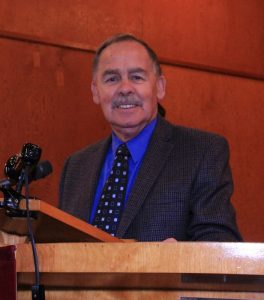 Age 76, of Lower Sackville, formerly of South Rawdon, Rev. Clarence Bungay passed away peacefully, into the hands of his Saviour, on Friday, September 15, 2017 in the QEII Health Sciences Centre, Infirmary Site. Born on November 5, 1940 in Halifax, he was a son of the late Carl and Agnes (Howard) Bungay.
Clarence was happily married 55 years to his childhood sweetheart, Karen. Early in his life he worked as a sheet metal worker until 1979 when he gave his life to God and felt called into full time ministry. He went on to Bible College and served in many churches throughout Nova Scotia. He was presently serving as Pastor at Sackville United Baptist Church. During these years God used him to touch the lives of many. The impact of his life will be everlasting to his family and all who knew him. Clarence was a devoted and loving husband to Karen and an incredible Dad and Papa to his children, grandchildren and great-grandchildren.
Clarence is survived by his wife, the former Karen Boutilier; sons, Carl (Jenny), Allan and Troy (Amy); daughter, Janine (David) Horton; grandchildren, Mysti, Melissa, Justin, Amanda, Lyndsay and Joel; great-grandchildren, Landyn, Tanner and Cooper; brothers, James "Jimmy" (Dale) Bungay, John Howardson, and George and Joe Bungay; sisters, Carol (David) Nicholas and Ruth (Doug) Blakney.
http://demontfamilyfuneralhome.ca/tribute/details/454/Rev-Clarence-Bungay/obituary.html

REV. WILLIAM 'BILL' EDMUND O'GRADY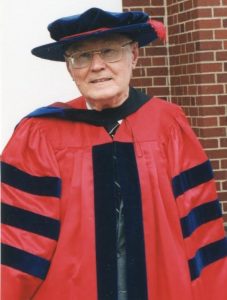 The death of Rev. William "Bill" O'Grady of Ridgewood Veterans Wing, Saint John occurred on Sunday, August 6, 2017 at his home. Born on November 3, 1924 in Kentville, NS, he was the son of the late James and Dora (Crabbe) O'Grady.
He prepared for ministry at Acadia University and following graduation was called to First Baptist Church, Halifax, to serve as Assistant Minister.
As a student he was the summer Pastor of Upper Pointe de Bute Field in 1950. The following year he served the Shediac and Calhoun Baptist Churches.
After twelve years as pastor of Hebron Baptist Church in Nova Scotia, Bill was called to serve the Home Mission Board at the denominational office in 1967. He then succeeded Dr. R.E. Whitney as Superintendent of Home Missions in 1968. In 1974, he assumed new responsibilities as Administrator-Treasurer.
Bill was proud of his time spent serving in the RCAF during WWII. He received an Honourary Doctorate of Divinity from Acadia University and retired from Ministry in 1989.
Bill is survived by his nieces and nephews. Besides his parents, he was also predeceased by sister, Pearl O'Grady; half-brother, Douglas MacAulay (Joyce) and half-sister, Gloria Wambolt (Douglas).
Bill's family would like to express their heartfelt thanks and appreciation to Pat Dunwoody for the exceptional care and friendship she provided to him over the years.
REV. DONALD IRVING MCCLARE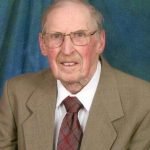 Rev. Donald Irving McClare, age 93, of Windsor, NS, passed away peacefully on Saturday, April 22, 2017, at Dykeland Lodge, Windsor. Born in Windsor on May 19, 1923 Donald was the eldest son of J. Horace and Alice (Lyon) McClare. He grew up in Hillsvale, Hants County, NS.
Donald was a graduate of Acadia University in Wolfville, NS and Gordon Divinity College in Massachusetts. He served in pastorates of the Atlantic Baptist Convention including: East Point, PEI; Centreville, Digby County, NS; Newcastle (Miramichi), NB; Havelock, NB; Lockeport, NS; North River, PEI; and Falmouth, NS. After retirement he and Pearl lived in Windsor and Wolfville, NS. Music was always an important part of his life and he sang in numerous quartets, family groups and choirs. He enjoyed gardening. Most recently he kept busy writing reminiscences of the McClare family and updating the family genealogy. Last year one of his stories was published in "Our Canada". He exhibited his passion for Christian service and witness into the final days of his earthly life and is now at peace with Christ.
Donald is survived by his wife, D. Pearl (Dimock) McClare, sons, John Arthur (Kathy),
Stephen, Timothy (Heidi), daughter, Rosanne (Stephen MacNeil); grandchildren, Michelle McClare and David MacNeil; sisters, Pauline Goldsmith, Dartmouth; Edith (Budd) Paul, Dartmouth; brother, Layton (Doreen) McClare, Fredericton; sister-in-law, Edith (Fletcher) McClare and numerous nieces and nephews. Besides his parents, Donald was predeceased by brothers, Walter and Edwin McClare, brother-in-law, Ted Goldsmith, sister-in-law, Helen (Dunbar) McClare, and two brothers in infancy.
http://demontfamilyfuneralhome.ca/tribute/details/426/Rev-Donald-McClare/obituary.html

CATHERINE RUTH MCGORMAN
Catherine Ruth McGorman, age 83 left her Shepody, Albert County home for her heavenly home on March 24, 2017 after a courageous battle with cancer. Born April 8, 1933 she was the youngest daughter of the late Robert and Nina (Steeves) McGorman.
Catherine was a Community Health Nurse having studied in Montreal, Halifax and Liverpool, England with Theological Studies at Acadia Divinity College in Wolfville, Nova Scotia. She worked as a VON (Victorian Order Nurse) in Moncton, a county nurse in Carleton County, NB and as a missionary nurse in Bolivia, South America with Canadian Baptist Ministries for 38 years. Following her retirement she returned to her family home in Shepody and volunteered for over 10 years locally with Meals on Wheels, the Local Food Bank, Forest Dale Home and MAGMA (the Multicultural Association of Greater Moncton).
Catherine lived life very simply; travelling the world visiting her many friends, spending time with her family, gardening and keeping the home. Since her youth she has always been a faithful member of her local church involved in teaching and working with women. She will be sadly missed in her community as a faithful friend and generous neighbour.
She leaves to mourn 3 sisters: Alberta Rickard (Dartmouth, NS), Jean Geldart (Lincoln, NB), and Naomi McGorman (Forest Dale Home, Albert Co); as well as special nieces and nephew: Patricia Davey (Eric) of Calgary, AB, Nancy Rickard (David) of Ottawa, ON, Debra Rickard of Dartmouth, NS, Judy Moore of Rothesay, NB, John (Maria) Geldart of Fredericton, NB, and Kathy (Cliff) Steeves of Riverview, NB plus many grand nieces and nephews, special friends and her wonderful church family.
REV. JAMES 'JIM' WEBBER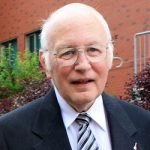 Rev. James "Jim" S. Webber, husband of the late Enid (Ironside) Webber passed away peacefully at Thomas Hall – Shannex, Fredericton, NB on Thursday, March 23, 2017. Born on October 20, 1934, in St. Charles, Illinois, USA, he was the son of the late Rev. Leroy and Freda (Didrichsen) Webber.
Jim came to Canada in 1957 with his young family. He started as a bivocational pastor / school principal and later became a full time pastor in 1975. He pastored at various churches in Carleton and Victoria Counties, including, Woodstock Baptist Church, Forest Hills Baptist Church in Saint John, and concluded his ministry at Lakeville Corner Baptist Church. He served as President of the United Baptist Convention of the Atlantic Provinces (Canadian Baptists of Atlantic Canada) in 1982. He was also President of the Atlantic Baptist College (Crandall University) from 1982-1985.
Jim was a professionally trained musician but after moving to Canada his instrument of choice was the saw. Although Jim's health declined in recent years, he was able to attend the unveiling of the Webber Courtyard at Crandall University in 2015. Retirement allowed Jim to spend quality time with his grandchildren and great-grandchildren of whom he was very proud of.
James is survived by his children; Marion (Dan Jamer), Ruth (Kevin Culberson), Fred (Dawn), Rob (Patti), and Laura; his grandchildren; Katie Jewett (Michael), Ed Jamer (Helen), Diana Seymour (Adam), Ben Jamer-Siordia (Isabel), Andrew Culberson (Katy), Sarah Hoyt (Nathan), Rebekah Logan (Anthony), Jon Webber (Sarah), Blaire Webber, Mitchell Webber and Miranda Webber; great-grandchildren, Peter, Isaac and Matthew Jewett, Shiloh and Simon Jamer, Annaclare, Miles and Malakai Culberson, Caleb and Cassidy Hoyt; sister, Betty King (Ross); brothers, Arthur (Teena) and William Webber; several nieces and nephews. In addition to his wife and parents, he was predeceased by two grandchildren; Elizabeth and Emily Culberson; sister, Janet; and brother, Leroy.
REV. JACK DONALD SWITZER
SWITZER, Rev. Jack Donald – age 89 of Yarmouth passed away on January 16, 2017 at the Villa St Joseph du Lac. Born January 7 1928 in Windsor ON, he was a son to the late Jack and Isabelle Switzer. Don started his career teaching in Moosonee Northern Ontario and later Lac Megantic Quebec. He then changed careers and went into the ministry pastoring churches in Maine, New Brunswick and Nova Scotia. He retired in Fredericton N.B and was the Chaplin at the local hospital. After moving to Hebron Yarmouth Co., N.S. he finished his career at Lake George Baptist Church. In his spare time Jack enjoyed old cars and electric trains.
He is survived by his sons, David Switzer, Hebron; Daniel Switzer, Bangor Maine; sisters, Marjorie (Dave) Cheney, California; Dorothy (Art) Lake, London ON; and grandchildren, Theron, Beth, Melanie, Jenna, Kevin, Michelle and 5 great grandchildren. Besides his parents he was predeceased by his wife, Violet; son, Doug, and brother George.
http://www.sweenysfuneralhome.net/book-of-memories/2823191/Switzer-Rev-Jack/obituary.php

REV. DR. WILLIAM CAREY HARVEY
Rev. Dr. William Carey Harvey, age 94 of Halifax, NS, passed away January 11, 2017, at the Harbourview Lodge, Sheet Harbour. Born in Dundee, Scotland, he was the son of Reverend Thomas Harvey and Elizabeth MacBride.
He was a veteran of the Second World War and served in India with the Royal Air Force.
Married to Fran (Ryder) in 1950, in Dublin, Ireland, they immigrated to Canada in 1952, to rural New Brunswick. He served over 60 years of Ministry with his last church being First Baptist Halifax from 1964-1988. He loved to spend his free time at his cottage at Toney River which he built, and countless hours doing Volunteer work with Canadian Forces Chaplaincy. He was a proud member of the Masons and the Scottish Rite.
Carey dearly loved his family who will miss him greatly. He is survived by his daughters, Deirdre, Sheila (Alexis) Fortier, Rosemary (Blair) Carter, Marion (Robert) Strange; grandchildren, Simon, Patrick, Selina Fortier; Victoria, Nicole, Caroline Carter; Ben, Luke, Jack, Ryder Strange.
He is predeceased by his wife, Frances.
http://obits.dignitymemorial.com/dignity-memorial/obituary.aspx?n=Rev.+Dr.+William-Harvey&lc=3004&pid=183580362&mid=7248699#

REV. GEORGE EDWIN MOLLINS
MOLLINS, Rev. George Edwin – age 82 of Middleton, NS passed away Tuesday, January 3, 2017 in Soldiers Memorial Hospital, Middleton, surrounded by his loving family. Born in Moncton, NB, he was the son of the late Rev. Frank and Lucille (Wright) Mollins. George graduated from Acadia University with both a Bachelor of Arts and Bachelor of Divinity. He was ordained by the Atlantic United Baptist Convention where he served in over twenty Churches throughout the four Atlantic Provinces. Other ministries dear to his heart were Christian Camping and Prison Ministries. Throughout his career, he served on numerous committees both locally and with the Atlantic Baptist Convention including Executive Council. He was also always very active in the community volunteering with many organizations. George was also very proud to have sung in several quartets and choirs.
George will be sadly missed by his loving wife Sandra May (Morris) Mollins; daughters Pamela (Kevin) MacLeod of Truro, Susan (Gerry) Hamilton of Rouyn-Noranda, Quebec, Sandy Murray of Middleton; sons Peter Mollins of North Williamston, Paul Mollins of Truro, Tim (Julie) Mollins of Granville Ferry and sister Helen Lawson of New Glasgow; 11 grandchildren and six great grandchildren. Besides his parents George was predeceased by sisters Winnie and Mary.
http://www.middletonfuneralhome.com/memsol.cgi?user=46127654_RMollins

2016
---
2015
REV. OWEN DARRELL COCHRAN
Reverend Owen Darrell Cochran – 91, formerly of Canning, Kings County, passed away Wednesday, November 18, 2015 in the QEII Veteran's Memorial Building, Halifax. Born in Windsor, he was a son of the late Elmer and Pearl (Armstrong) Cochran.
He was a veteran of the Second World War, having served with the 48th Highlanders. He was a Chaplain and life-member of the Royal Canadian Legion, Habitant Branch No. 73, Canning.
Reverend Cochran taught at the former United Baptist Bible Training School (now Crandall University, Moncton) and recently celebrated the 60th anniversary of his ordination into Ministry, having served in many Baptist churches throughout the Maritime Provinces.
He is survived by three daughters, Ann (Robert) Taylor, Halifax; Reverend Barbara Cochran, Kentville; Janet Cochran (Richard Abbott), Lunenburg; two sons, Bruce (Laura), Niagara-on-the-Lake, Ontario; Karl (Rose), Halifax; eight grandchildren; seven great grandchildren; many nieces and nephews. He was predeceased by his wife, the former Clara "Ruth" Layton; two sisters, Dorothy Montgomery and Geraldine "Deannie" King; a brother, Frank.
REV. GREGORY BRIAN DENTON
Rev. (Captain) Gregory Brian Denton B.Th., B.A., M.Div.
Gregory, son of Clayton Denton Sr. & Susan (Manzer) Denton went to his eternal peace to be with his Lord and Saviour on August 7, 2015.
After graduating from High School in Digby, Gregory was employed with Imperial Oil Ltd., in Halifax. When the company moved its office to Ontario, Gregory moved back to his home in Little River, Digby Co., where he joined the family fishing business.
In 1976 Gregory left the fishing business and enrolled in Acadia Divinity College where he obtained three degrees. He served churches at Falmouth, Yarmouth, Barss Corner, Liverpool, N.S. He also served at First Baptist, Campbellton, N.B.
Gregory served on many Baptist Association Boards and committees. He was a member of the Mission Board of the Convention of the Atlantic Baptist Churches as well as being an active member and later President of the Nova Scotia District of the Canadian Bible Society.
Gregory is survived by his wife, Lynda Jean (Churchill) Denton, son Christian (Kelly Anne) and daughter Jeanne Denton-Cosman (Stephen), Granddaughters Kathryn Cosman and Rachel Denton. Brothers Elwood, Stanley and Richard.
Gregory was predeceased by his parents, daughter Jill, and brothers, Clayton Denton Jr., Frederick Denton and sisters, Elsie Gidney and Marjorie Sherman.
A private family committal service was held in Little River where Gregory was laid to rest beside daughter, Jill.
Gregory has left us a legacy of love, kindness, compassion, honesty, gentleness, determination and a strong enduring faith in God. We will cherish this legacy.
REV. FREDERICK HOWARD GAY
At Charlotte County Hospital,July 5,2015 Rev. Fred Gay, husband of Brenda (Allen) Gay of St. Stephen NB passed from the arms of his loving family into the arms of his beloved Saviour.
Born in Meriden, CT, in 1921, he was the son of the late Arthur and Carrie Gay. In addition to his wife Brenda he is survived by his son Christian (Robyn) of Utopia and daughter Doreen Rainville (Ray) of Palm Coast,Fl. Grandchildren Nick and Rachael Gay, Ryan (Theresa) and Renee Rainville (Adam Gill),Randy, Rusty, Brian and Adam, several great grandchildren, nieces and lifelong friend Mary Olmstead. He was predeceased by his parents, one daughter, Carol Dillon, brother Ray and sister Marguerite Dubord.
Fred lived his early life in Meriden CT in 1921, during the Great Depression.
Those difficult days shaped much of his character. Following in his father's footsteps, he worked at International Silver Company of Wallingford Connecticut where he had the honour of once working on the Stanley Cup. At the age of 21 he was drafted into the US Air Force and was trained as a radio operator and ball-turret gunner on the B-17 "Flying Fortress". During his 30 mission tour he lost both of his parents back home in the US. Following his tour of duty, Fred returned to the US and married Martha, and began teaching radio operations for the military. Two daughters were born to them, Carol and Doreen. The family returned to Meriden and Fred resumed his career with International Silver.
Fred's love of music began at an early age and continued throughout his life. As with all,he was greatly influenced by the popular music of his younger years, namely Big Band & Swing music of the 30's & 40's. The love of this musical style has been passed on to his children and grandchildren.
Fred's singing ministry began early on as he sang in choirs and quartets at the Wallingford Advent Christian Church.
In 1964 after meeting and marrying Brenda, his second wife, Fred moved to Canada (the birthplace of his father Arthur) and took up training for full time ministry within the Baptist Churches. After his first year of training at UBBTS in 1966, with a new baby (Christian) at home and while still attending school full time, Fred started his pastoral ministry on a five church field in Dawson Settlement just outside Moncton. Graduation and ordination followed in 1967. Fred continued at Dawson Settlement until 1968.
Fred's ministry then lead him to Hazelbrook in PEI from 1968-1971. This was followed by service in Waterville, NB from 1971-1975 and finally to Pennfield NB from 1975-1986 where he "retired". After retirement he and Brenda continued in music and interim pastoral ministry at many churches including, Grand Manan NB,Deer Island NB, Second Falls NB, Andersonville NB, Fairfield NB, Sunnyville NS and Calais Advent Christian ME.
Partnering with Brenda in her camping ministry Fred was affectionately known as "Uncle Fred" to countless campers and staff at camps all over NB & PEI. And then there was the music. Fred was never so proud as he was to be singing with his wife, and doing what he loved best, sharing the gospel. The Lighthouse was without a doubt their most recognized song and fittingly Fred's life served as a beacon of light and hope to a world in need.
Fred's compassion for people and his deep desire to help the lost find Christ were his greatest personal traits and hallmark of his pastoral ministry. Fred's favourite verse was Ephesians 4:32 "And be ye kind one to another, tenderhearted, forgiving one another, even as God for Christ's sake hath forgiven you." This verse guided every aspect of Fred's life, he was a living testimony that exemplified the tenderhearted compassionate love God offers to all.
At Fred's request there will be no visitation. Following cremation Fred will be laid to rest in Presque Isle, Me at a private committal. A celebration of his home-going will be held at Pennfield Baptist Church Saturday July 18 at 2PM with reception to follow. Please take the time to leave your messages of condolences to the family here on the funeral home's website (http://www.humphreysfh.com/Obituaries/99272/)or by mailing cards to Christian Gay, 300 Route 780, Utopia NB E5C 2E9.
REV. TERRY BRIAN TINGLEY
Rev. Terry Brian Tingley passed away June 27, 2015 at his home in Bayside, at 81 years of age. Terry was the son of the late Borden and Winnie Tingley.
Terry is survived by his wife of 60 years, Lois, Bayside; son Paul, daughter Vicki Lee (Ron Brown) White's Lake; and grandchildren Jessica, Dylan (Stephanie), David and Isaac. Brothers Richard, Wilmot, and Darrell (Susan) Chester, and Ruth, Comox BC.
Terry earned his BA and BD (MDiv) degrees at Acadia University and Acadia Divinity College, and his B.Ed. through the NS Department of Education. He was ordained with the Convention of Atlantic Baptist Churches in 1958.
Terry was "Minister Emeritus" of the Bayside Baptist Church and a member of the "Canadian Association for Baptist Freedoms." He was principal of the Atlantic Memorial Consolidated School in Shad Bay, Graham Creighton High School, and C.P. Allan High School. Following a Sabbatical leave, Terry became drug education and EAP Consultant in 1983 out of Cole Harbour High School retiring in 1994.
Terry had an abiding love of the natural world, and would regularly feed the wild animals outside his home in Bayside and summer camp in Margaree Valley CB.
http://atlanticfuneralhomessackville.sharingmemories.ca/site/TerryBrianTingley.html?s=40
REV. WILLIAM (BILL) THOMPSON
Reverend William (Bill) Clifford Thompson went home to his Lord and Saviour on March 27th, 2015. He passed away at Bobby's Hospice, Saint John, NB, while surrounded by his family. Bill was born in Saint John in 1935, son of the late Robert and Alice (Toner) Thompson.
Bill is survived by his wife Patricia (Patty) nee Taylor; his son Herb (Michelle Richard); his daughter Melissa (Andrew Earle); his brothers Manford, Calvin, and Robert; and his nieces and nephews. Besides his parents, Bill was predeceased by his eldest brother Norman, and his sister Jacqueline.
In his younger years he was an avid woodsman and respected hunting guide. After a brief time in the welding trade at the Saint John dry dock he served a term as a Shantymen missionary in Newfoundland. He then continued his education at the Atlantic Baptist College while at the same time serving as a fulltime pastor and being a husband and the father of two children. In 1972 he graduated and was ordained by the Atlantic Baptist Convention. Throughout the remainder of his ministry he served varyingly as a fulltime pastor, an interim pastor, and founder of the Bill Thompson Evangelistic Association until his retirement in 2012.
REV. MACPHERSON "Mac" EATON
Rev. McPherson Eaton passed away February 26, 2015 at the Valley Regional Hospital, Kentville. Born on August 11, 1925. He was the youngest child of the late Cyrus and Margaret Eaton, Ohio. "Mac" is survived by son Peter (Sheri) New Minas, NS; daughter Mary Eaton, Echo Bay, ON; grandchildren: Richard, Joshua, Angus, and Benjamin; great grandchildren Kaitlyn, Chelsie, Nicholas and Geneva. He was the last surviving member of his immediate family. Predeceased by wife of 65 years (Cynthia) Langille; son James; brother Cyrus Jr.; sisters Lee, Mary, Betty, Anna and Farley. Reverend Macpherson Eaton was a kind and gentle soul. He was born in the United States and spent many summers in Blandford, Nova Scotia. He came to love Nova Scotia, and chose to settle here. He met the love of his life, Cynthia, while staying with friends in Blandford. He would often say that the day he married Cynthia, was the best day of his life. They were married in the spring of 1949 and settled in East River, NS. Mary, Peter and James were born while the family lived in East River. One of his most special achievements was that he was the first rural mail-delivery postman for the Aspotogan Peninsula. He bought and ran a gas station business in Chester for a few years. "Mac" always loved cars and this vocation had an interest for him. He eventually sold the business.
In 1956, "Mac" felt the calling for the ministry and the family moved to Wolfville, NS, so that "Mac" could attend the Acadia School of Divinity. As a student of the Divinity College, "Mac" was sent to minister the congregation of Forest Hill Church and Black River Church. Upon graduation, he chose to be the minister of the Windsor Plains Baptist Church. "Mac" was a quiet man and he had a loving appreciation towards rural life. He and his wife Cynthia moved from Wolfville to their new house on the Gasperau Mountain in the 1970's. This is where they remained for the rest of their lives. He greatly missed his wife Cynthia, after she passed away.
Arrangements have been entrusted to Serenity Lindsay Annapolis Valley Funeral Home (Wolfville Funeral Chapel) 568 Main Street, (902) 542-4656. View obituary here: http://www.serenitylindsayfuneralhome.ca/memsol.cgi?user_id=1533065.
PASTOR ROBERT R. GUPTILL
It is with great sadness, but not as those without hope, that the family of Pastor Robert Ralph Guptill announces his passing on Tuesday, February 17, 2015 at the age of 51.
Rob is survived by his wife, Jocelyn (Pond) Guptill; his son, Jonathon and his finance Sarah; his daughters, Jacqueline, Rachel, and Ashley; granddaughters, Avery, Kathryn, and Rebekah Jolee; brother, Rev. Tim Guptill and his wife, Gayla, and their children, Hope and Autumn; sister, Andrea (Guptill) Brownlee and her husband, Randy, and their children, Mathew and Jacob, and his loving mum, Judy (Avery) Guptill. Rob was predeceased by his father and friend, Captain Clinton Guptill and his grandparents. As well, Rob is survived by his loving in-laws, Buddy and Wilda Pond, as well as numerous sisters-in-law, brothers-in-law, nieces, nephews and a loving, generous church family at Lakeville Corner Baptist Church where he was privileged to serve as Pastor for the last five years.
He was a proud member and enthusiastic supporter of the Douglas Harbour Volunteer Fire Department. Rob was also a former officer with the Toronto Metro Police Service and the Fredericton City Police.
Rob's family and friends will remember him for his well-tuned wit, his encyclopedia-like knowledge of useless information, and his drive for knowledge and learning of all kind especially anything to do with the Bible.
REV. GORDON C. SIMONS
On Wednesday, February 11, Rev. Gordon Charles Simons passed away peacefully in the loving arms of his daughter Anne Shirley at his home in Roseway Manor, Shelburne.
Gordon was born on October 23, 1940 in Sherbrooke, Québec to the late Mabel Kathleen (Baxter) and the late Merril Gordon Simons. Gordon grew up in LaTouque, Québec. At the age of 29 he joined the American Army and fought in the Vietnam War. He retired, as a Lieutenant Colonel, 9th. Infantry Division, US Army. He then attended McGill University and graduated with a Master's Degree in Theology. He then became an Ordained United Church Minister and preached for many years of his life in Québec, New Brunswick and Nova Scotia. He later became a Baptist Minister in his 60's and finished his career preaching in New Brunswick (Smithtown Baptist Church, now known as Hammond Valley Community Church) and Nova Scotia (First Ragged Islands and First Sable River United Baptist Churches).
One of dad's many hobbies was collecting and dealing in stamps, coins, postcards/postal history and paper money. Dad was the proprietor of his own company, Keltic Canada, and also helped to begin the Sou'Wester Coin Club. Dad was past president of both the Sou'Wester Coin Club and the Saint John Coin Club, whereas dad is a life-long member of both. Dad's greatest accomplishments were spreading God's word to all who wanted to learn of God's love. Also, dad had a great love of animals and his pride and joy was his calico cat "Rosie". Dad has had cats all his life and they were known always as his "furry" children. During the past two years he extremely enjoyed being a grampie to his precious granddaughter, Amelia. Just mentioning her name or seeing her face brought such a smile to dad's face and filled his heart with joy, pride and love. I will keep dad's memory alive in "Milly" each and every day.
Gordon is survived by his daughter, Anne Shirley Townsend, Clyde River; son-in-law, Raymond Butler, Sandy Point; granddaughter, Amelia Butler, Clyde River; ex-wife, Anne Simons, Fredericton, NB; son, Terry (Lynn Connors) Fredericton, NB; grandson, Ritchie; special "adopted" daughter, Loretta Morely (Kevin Billings), Woodstock, NB; his precious furry daughter, Rosie, Clyde River. He was predeceased by grandparents, George and Amelia Baxter; mother and step-father, Mabel and Paul Lindsay; father, Merril Simons; ex-wife, Rev. Vera M. Sampson; first born daughter, Joy Simons.
There will be a Celebration of Life Ceremony on Saturday, May 23 at 2 p.m. in H. M. Huskilson's Funeral Home, Barrington. A reception will follow. Donations may be made to Pet Projects, Sandy Point, IWK or a local church of your choice. On-line condolences may be sent to: hmhuskilson@ns.aliantzinc.ca or you may sign the guest book at www.huskilson.net
A memorial page has been set up on Facebook:
https://www.facebook.com/pages/Memories-of-Dad-Rev-Gordon-C-Simons/382092878628893
REV. NORMAN W. MACKENZIE
Rev. Norman Wallace MacKenzie of Bath passed away on Wednesday, January 21, 2015 at the age of 102. He was born in Nerepis and was the son of the late David and Amelia MacKenzie. He was predeceased by his two wives, Vivian and Winona; a sister, Pauline Bell; two brothers, Ralph and Harold; stepson-in-law, Richard Bell.
Norman is survived by his daughter Ruth (Neil) Bell; Winona's children, Marion (Gerald) Roussie, David (Suzanne) Giberson, Joyce Bell; grandchildren, Rankin (Sonya) Lemckert, Michelle (Scott) McIsaac, James (Emily) Roussie, Kevin Giberson, Darren (Shannon) Bell, Lesley (Steve) Marshall; 10 great grandchildren; one great great grandson.
Norman faithfully served in several churches across Atlantic Canada including Wickham Baptist Pastorate (NB), Calvary Baptist Church (North Sydney, NS) and Grand Falls Baptist Church (NB). In the late 1950s into the 1960s, he served as a military chaplain at Camp Picton, ON.
http://www.brittonfh.ca/obituaries/94808/
---
Archived clergy obituaries (listed by year):