Conversations: Hemorrhaging Faith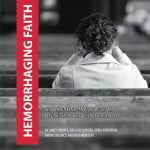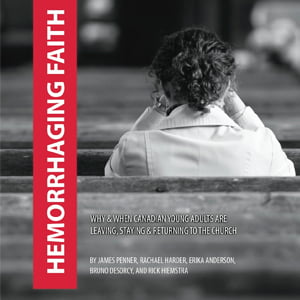 This podcast is a conversation with the authors of the revealing study "Hemorrhaging Faith: Why and When Canadian Young Adults are Leaving, Staying and Returning to Church". Dr. Jody Linkletter (Assoc. Dir. Youth & Family, CABC) sits down with James Penner and Rachael Harder to discuss some of the results of the study that looks at data from churches and individuals over the past several years and discovers some of the key reasons why young people have be leaving the church and what churches can do to reverse this.
For minimal cost, the report can be downloaded here: www.hemorrhagingfaith.com. (Recorded September 2012)
"Conversations" is a series of podcasts from the Convention of Atlantic Baptist Churches. You'll hear from leaders from within the CABC as well as others from around the world that cross our paths.