Welcoming Rev. Dr. Rhonda Y. Britton, First Woman of Colour to be CBAC President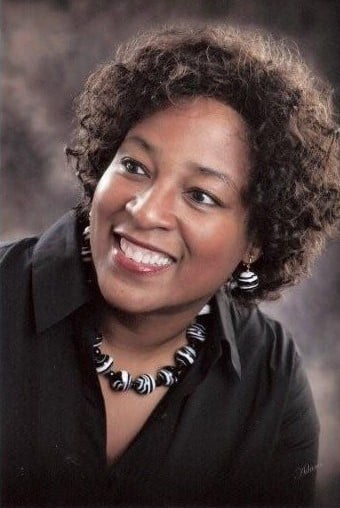 "This is my hope as I serve this body—that I will be who I aspire to see in others, that God will use me to do his will in this place, and that my work will bring lasting fruit." – Rev. Dr. Rhonda Y. Britton
On January 21st, 2021, Rev. Dr. Rhonda Y. Britton officially became our new CBAC President. Dr. Britton is the first Black female to hold this role, and will serve until August 2021. Since August 2019 she has been our Vice-President and is also currently the Moderator of the African United Baptist Association of Nova Scotia, as well as Senior Pastor of New Horizons Baptist Church, Halifax. We are thrilled to welcome her in this new role, with confidence that God will use her to uniquely lead and contribute to our shared mission as the Canadian Baptists of Atlantic Canada.
Dr. Britton was featured on CBC's Information Morning on January 27th, 2021, talking about her new role and its significance.
During our Meeting of Members on January 21st, outgoing President Mr. Andrew Hopper invited Dr. Britton to share a statement. Her remarks are below:
Thank you, Andrew, thank you Peter and thank you, CBAC Family for the opportunity to serve you in this capacity.  I also want to thank my church, New Horizons Baptist Church in Halifax, that has been so supportive of me and my service to the CBAC over many years.
We are living in an interesting and often distressing time in the world. Many of our hearts broke when we watched the assault on democracy [in recent days]—in the United States and with far-right extremists demonstrating here in Canada. It was a glaring affirmation that there has been a profound shift in the world. Hatred has been emboldened. We have moved off our trajectory of enlightenment and empathy to vileness and violence—callousness and calamity. There is a climate change.
It is not just in the world. It is in the church. The climate change is affecting us all. Things we did in the past do not work anymore. We learned how to operate in Christendom. But we no longer live in Christendom. There are shifts happening—you cannot tell one season from another. There are tectonic shifts happening under the surface that are changing the very foundation of the world as we knew it. These shifts, according to George Barna in his book Futurecast (2011)  are "both complex and chaotic".
The Church is constantly looking to find the map in this uncharted territory. The accelerating advance of change is difficult to keep up with. There are many choices in today's world. Christianity and church fellowship are just one option on people's buffet of self-fulfillment.
Over these last few years, we at CBAC have been trying to address this climate change. We often use the word "relevant" asking how do we stay "relevant"? I do not think relevancy is our problem. Jesus is relevant in every generation. It is more a question of others understanding the Church's relevance in introducing and helping them to connect to the only sustaining source of transformative love and hope. Where we are in history today may be the impetus for us.
I hope we will find ways to use the challenges the world currently faces with civil unrest and our society's identity-seeking to point them to Jesus and the truth of God's word—not someone's twisted perversion of the truth, but the gospel truth that transforms and sets hearts and minds free—free to love the way Christ taught us. It takes imagination and innovation. It takes courage and boldness. It takes belief and trust in the One who sent us.
In John 15:16 Jesus said, "You did not choose me, but I chose you and appointed you so that you might go and bear fruit—fruit that will last—and so that whatever you ask in my name the Father will give you." This is my hope as I serve this body—that I will be who I aspire to see in others, that God will use me to do his will in this place, and that my work will bring lasting fruit.  Thank you.
Rev. Dr. Peter Reid, CBAC Executive Minister, shared his words of welcome to Dr. Britton, saying, "I am very delighted that Rev. Dr. Rhonda Britton is now serving as the President of the CBAC. It is a unique time in our history and I think Rhonda brings incredible experience, skill as a leader, and, a needed perspective on some of the pressing issues we face. We have appreciated Rhonda's participation on our Council Executive and I look forward to her continued leadership as she guides our Council and the Canadian Baptists of Atlantic Canada in the days ahead!"
We acknowledge and celebrate this historic moment as Dr. Britton is the first woman of colour to take the role of CBAC President. We invite our entire CBAC family to add their welcome to Dr. Britton!