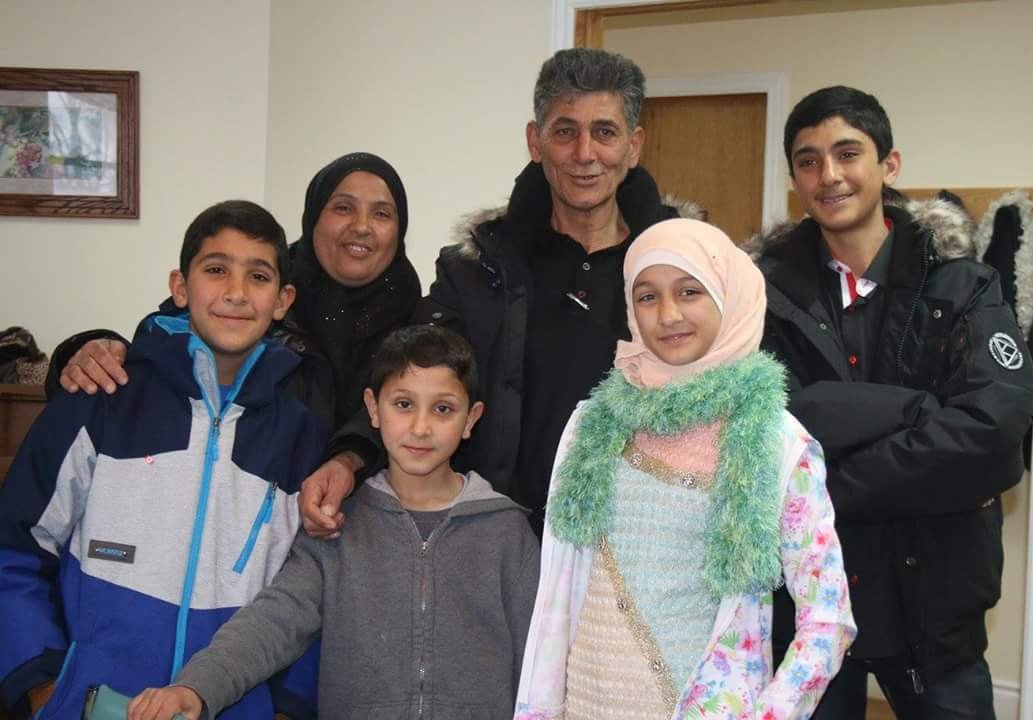 Five years ago today the Syrian civil war began. It continues to ravage lives and communities in Syria today. Much of the entire world has felt the effects of this war particularly as millions are displaced internally and millions more seek refuge in welcoming nations. As we continue to welcome refugees from Syria and other countries, let's consider the roots of welcome, the call to love our neighbour and our own response.
In November last year I drove from Fredericton to Chipman to meet with a sponsorship group wanting to welcome a Syrian family to that great (though slightly remote) mill town.
About 30 kms along the forest-flanked road, doubts got the best of me and I wondered if this was even ethical – sending a Syrian family out there. Then I arrived at a church packed with people from far and wide, all eager to love newcomers.
The family arrived in February – at night – in a snowstorm. They drove that same long road. But no crowd was waiting for them. In fact, their permanent accommodation wasn't ready and they were taken further into the woods to an isolated cottage. (There's a fine line in NB between a cottage and a camp – but I think this was a cottage.) The family was left there.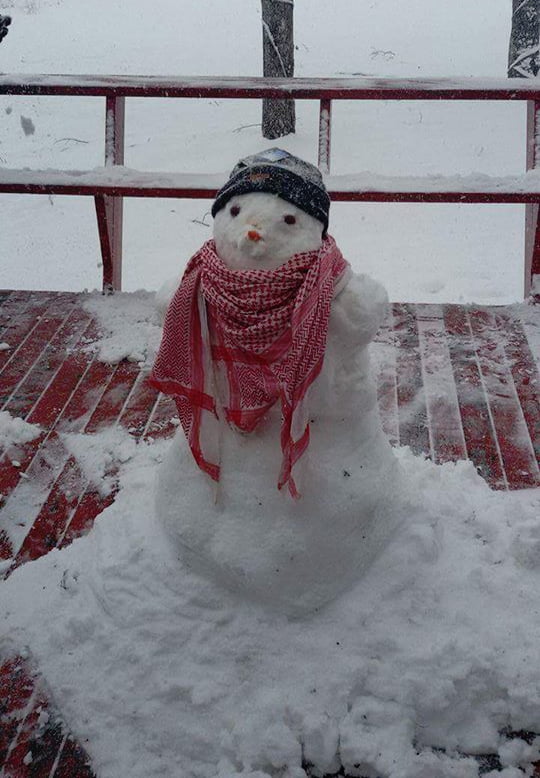 In the morning they went outside, looked around, and… built a snowman! They wrapped the father's Muslim headscarf around its neck. They unpacked. They brought the beauties of their world to the beauties of ours. They made Chipman home. They've been ice fishing and can't wait to hunt. They love it, but oh how they must still ache for all they've left.
On this 5th anniversary of the start of the Syrian civil war we honour the churches and communities who have invested so much in helping victims find refuge and in empowering them to begin new lives. We also honour the refugees. They are the heroes – survivors who have endured trauma, displacement, loss, insecurity and so much uncertainty. They have managed to hold on to their lives and to hope. As we become friends, may lives flourish and hope increase.
This past year, the CABC has helped sponsor 50 families to Atlantic Canada! Many of our churches have also assisted government refugees. If you would like to give to this cause or to get more directly involved, it's not too late. Please contact us. Let's continue to join God in our neighbourhoods!