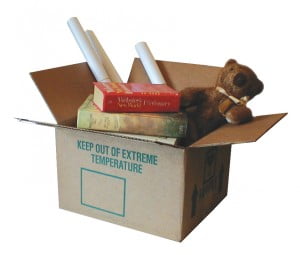 Sometimes God leads us to new or different ministries. In the midst of that, how do we transition well from one ministry to another – honouring relationships, honouring what God had done and will do and honouring both ministries?
Note: this blog is not about discerning God's call or knowing if it is time to move on from a ministry. This blog assumes you have already done that careful and hard work of discernment, have firmly arrived at God's leading that it is time to transition and have informed your leadership. If we can be helpful in that discernment process and informing process, give us a call! This blog is about how to honour God and Christian communities as you move from one ministry to another.
Expect emotions – I was surprised at how deeply I felt things and the mix of emotions I felt as I resigned and started transitioning. So, expect emotions and give yourself permission to feel and acknowledge to God what you are feeling in this. Give yourself time and permission to process these feelings with one or two trusted others. It is normal to feel emotions at this time, especially if you have been in a ministry for a long time, developed deep relationships and have dreams for the ministry.
Calling – take some time before you get into the craziness of a new ministry to write down how you knew this was God's leading and timing. What confirmations has God given through people, your sense of His leading, circumstances and His Word. This is so important to remember as you go through the transition and as you start a new ministry. As you go through the letting go process of leaving this reminder of God's calling allows you to rest in the fact that this is God's leading and you can let things go where you are, trusting them to God's keeping and you can keep walking towards the new things God has for you.  And, this call will be important to remember when you arrive at your new ministry and face new opportunities and challenges. The call of the disciple is always to recognize death and resurrection – the things, even good things, we need to let go of and put to death, in order to embrace the resurrection and the new things, the new life, Christ has for us.
Finish well – do what you can to set-up the ministry you are leaving to continue well in your absence.  Who can be ask to take on a little more responsibility? How can you give permission for people to love a new leader? How can you make sure the volunteers/leaders you are leaving behind know they have permission to change things you put in place? What things can you encourage them to put on hold in their interim? Who needs to hear more personally from you about how God has led you to this transition? Become a thanking and encouraging machine – thanking people for all the ways they severed and all the ways they've blessed and encouraged you in your time together. Do not say anything negative about the leadership or direction of the ministry or church, the time for that is now done. Now is the time to make sure people know God has really called you to this new chapter and you are following His calling. No coasting – give your very best to this ministry you are leaving until your very last day there.
Start well – allow yourself time to start dreaming about what God has for you, your family and the new ministry/church. Sometimes God gives the best ideas before we are in the thick of the challenges of a new ministry. Ask God for clarity on what you especially need to focus on first. Ask God for insight into relationships you need to invest in at the beginning. Make a plan for what you know you personally need to do in order to arrive at the new ministry with energy, refreshment and emotional health. There is so much more that could be said about starting well, but we'll leave it at that and look to you for more insight.
We'd really appreciate hearing from you on this. What advice do you have about transitioning well?
And, we are always happy to journey with you whatever this season of ministry looks like for you.
Email renee.embree@baptist-atlantic.ca Phone (506)635-1922 Ext 111
Twitter: @cabcyf   Like us on Facebook: CABC Youth and Family