New Pastors Orientation
September 17, 2018 @ 1:00 pm

-

September 18, 2018 @ 3:00 pm

$40 – $75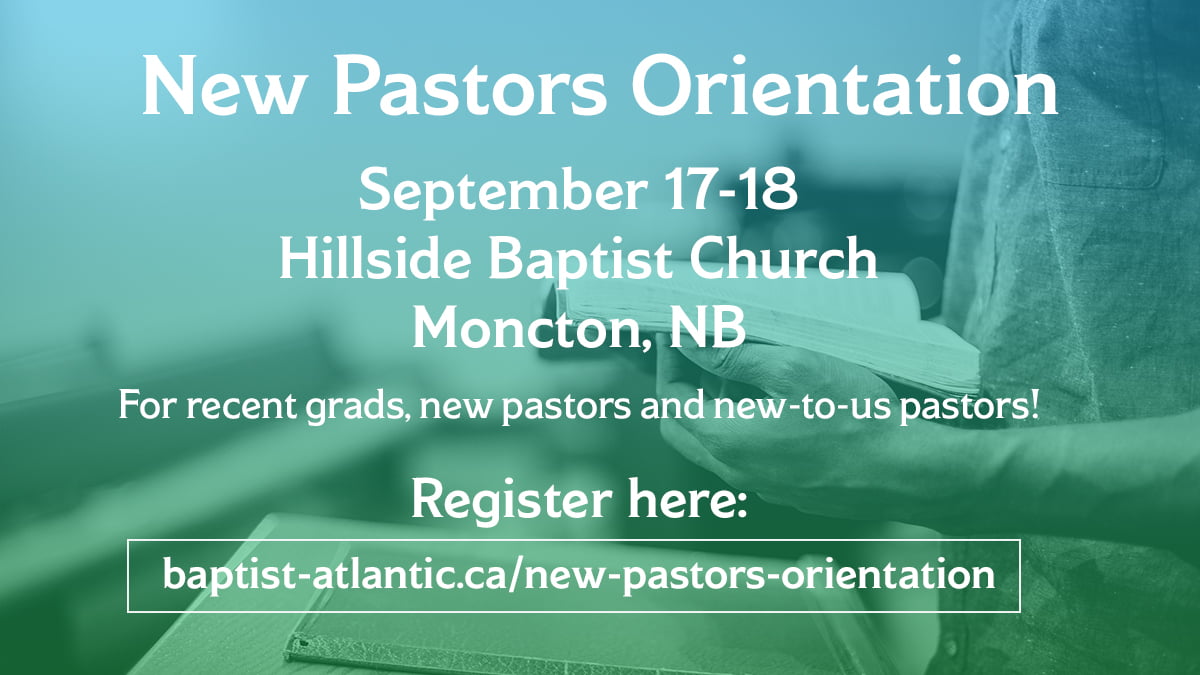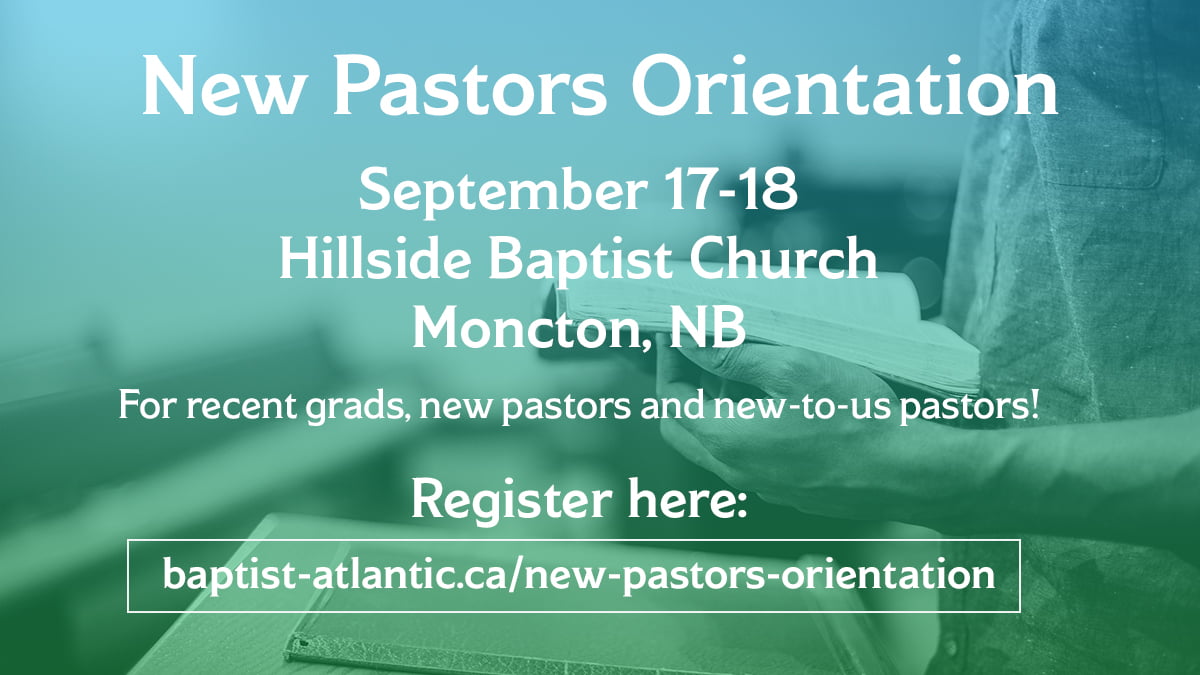 Details:
September 17-18, 2018
Hillside Baptist Church, Moncton, NB
Cost:

$40 for individuals ($50 after August 31)
$65 for couples ($75 after August 31)

Accommodations:  Hampton Inn & suites, Moncton(included in registration)
Meals:  Supper Monday, Breakfast and lunch Tuesday included.
*churches are encouraged to help with travel expenses. If this is not possible and cost is a problem, please contact Cheryl Ann Beals for assistance 902-830-5929.
Opportunity to…
Get to know CBAC staff and meet other pastors and spouses.
Receive ministry tools and information on topics such as:

Pastor Formation & Wellness
Pastor Church Relations
Pastoral Ethics,
Effective Leadership,
Things you didn't learn in seminary
Benefits information, etc.
Who's it for?
Pastors and spouses who have never attended the New Pastors Orientation are invited. We welcome those serving in a pastoral role (e.g. a senior/associate/youth pastor/ etc.) in a CBAC church (paid part time or full time) for 5 years or less, graduates who have recently completed divinity training (e.g. M.Div.) and are looking for a position with CBAC,  and pastors who have recently moved to CBAC from another convention or denomination.
Comments from past NPO participants:
A great blessing to attend.
Great opportunity to learn and meet people.
Helped me to be able to connect with CBAC staff and some other new pastors in our area.
A beneficial experience for learning about the vision, goals and resources offered for pastors by the CBAC.
An excellent opportunity to connect and partner with fellow pastors and CBAC staff.
It is very helpful to a beginning pastor regardless of age.
It is a great time to see what CBAC has to offer churches as far as resources goes.
A great opportunity to connect face-to-face with CBAC staff.
It is a very good orientation and every new pastor should attend.