Baptisms in Oxford and Little River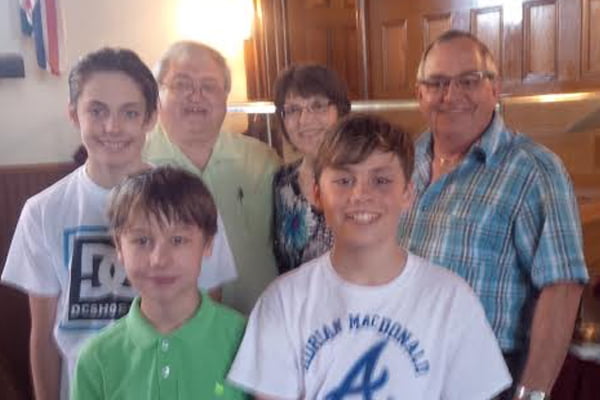 Oxford and Little River Baptist Churches (NS) have been enjoying God's blessings these past two years. On May 29th, two new converts, Bette and Alton McAlony, went into the waters of baptism and were accepted into membership. They started coming to the church after the Pastor had Bette's mother's funeral.
On June 26th, three young boys from our Sunday School ministry (after witnessing the above baptisms and talking about the issue with the Sunday School staff) were the first baptisms of young people and are among the 13 baptized in the past twenty-five months. About 75 people attended the latter baptism, some coming from Middlesex, NB, to witness the baptism of their grandson. About 80 were present for the baptism in May as the two churches joined together to witness the event and to celebrate together. The people in the two churches are greatly encouraged.
Pictured from left to right are: Reade Primeau, Aden Colpitts, Rev. Chris Greer, Bette McAloney, Anthony Primeau and Alton McAloney
Submitted by Rev. Chris Greer, Pastor of Oxford & Little River Baptist Churches (NS)