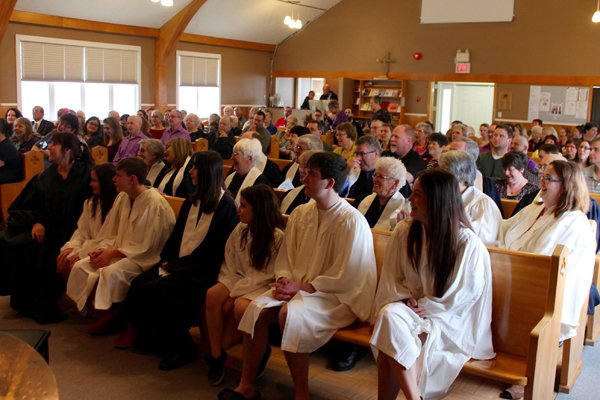 On Easter Sunday, several CABC churches posted about baptisms held during their services. There's no more appropriate day to celebrate the resurrection power of Christ in lives as on Resurrection Sunday, a visual, tangible example of dying to Christ and being raised up in new life. Here's a great story and pictures from South End Baptist in Dartmouth (NS).
There is a lovely story of Christ's mercy and grace that is bursting out of South End Baptist Church in Dartmouth. It is the story of Christ working in and through His Body to reach out to the children of the neighbourhood through an after school outreach and summer VBS. It is the story of Christ coming alongside and encouraging those children to be part of the Junior High youth group and continuing to shepherd them into the Senior High Youth group. It is the story of Christ appealing to and calling the parents of these children and youth to join in the joy of a living faith being worked out in community.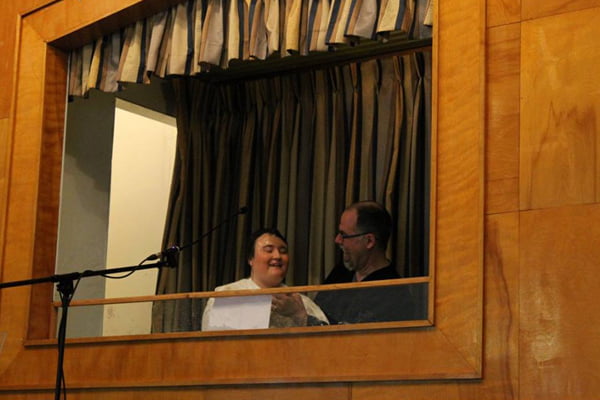 We had 8 scheduled baptisms planned for Easter weekend and 9th came forward on a call from the water. Here are 9 lives touched and transformed by the grace and mercy of God working beautifully by the power of His Spirit through the enduring labour of love offered by His people. Here is a community transformed too as they witnessed the fruit of their many years of faithful love and service.
A photo essay of the service can be found on the church's Facebook page: https://www.facebook.com/southendbaptist/


Left to right– Lic. Robin Burley (Youth Pastor), Kurtis George-Wegner, Lacey Boutilier, Kailin George-wegner, Julie Shields, Taryn Kelly, Julie MacDonald, Joey Shields, Sharie Nash, Rev. Michael Vlahos (Senior Pastor)
Submitted by Rev. Michael Vlahos