Middle Sackville Baptisms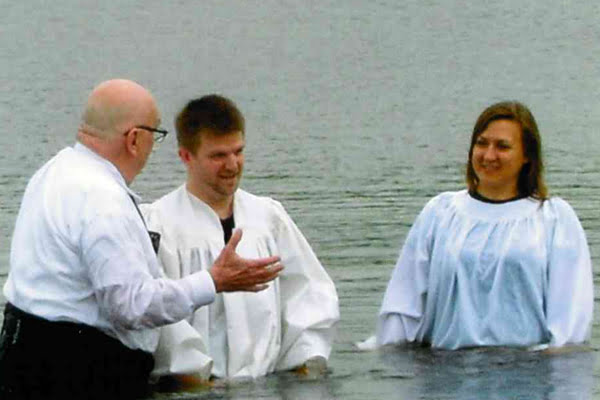 Sunday, June 18, 2017 was a day of celebration at the Middle Sackville Baptist Church in Sackville, New Brunswick. We gathered at Silver Lake which is just steps from our church building and baptized eleven youth and adults. What a wonderful morning it was to celebrate lives taking a stand to walk with Jesus. We are praising God for His continued work in our church and in our community.
The recently baptised members are: Maria Cochran, Bruce Phinney, Merrill Fullerton, Cheryl Estabrooks, Makayla Estabrooks, Leah Smith, Laura Gaudet, Lyla Trenholm, Casey Weldon, Raven Snowdon-Ellis and Kayley Bird. Pastor David Evans, acting as our Intentional Interim Pastor and Tara Albert, our Associate Pastor of Children & Youth, were on hand to officiate at this wonderful event.
Submitted by Middle Sackville Baptist Church