Creating a Culture of Invitation (Video)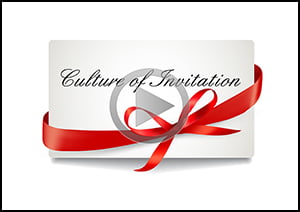 Culture of Invitation video is now available! In November we hosted Michael Harvey, co-founder of Back to Church Sunday in the UK (http://www.unlockingthegrowth.com), as he presented a series of seminars for our churches on how they can create a culture of invitation.
He graciously allowed us to record one of the sessions and make it available to our churches. The video (https://vimeo.com/114249511) is available for streaming and download (with a free Vimeo account) on our Vimeo.com channel – https://vimeo.com/channels/atlanticbaptist. By Michael's request the video is password protected (Password – MHCABC).