Induction Service at Alton Baptist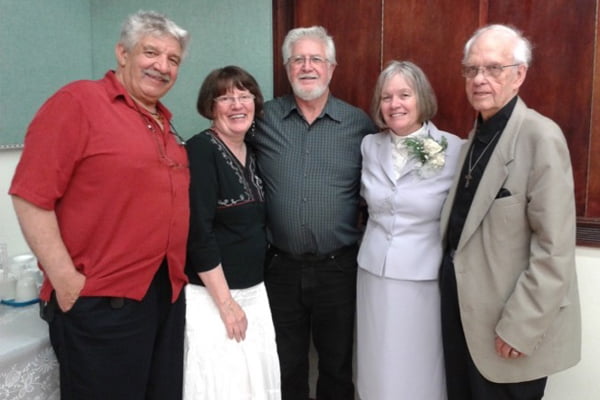 It was a joyful evening of music and praise at the induction of Rev. Virginia DeAdder as pastor of the Alton Baptist Church in Kings County, Nova Scotia on June 11, 2017. Roseann Misner was the Master of Ceremonies for the evening and opened the service with the call to worship. Music was provided throughout the evening by local musical talent, Matt and Kim Lunn, the Sanford Family, the Church Choir, Rev. Jack & Rev. Audrey Carter and Phyllis Welton, as well as a congregational hymn.
A special prayer for Canada was offered by Rev. June Keddy, who was inspired to write it while visiting our parliament buildings in Ottawa. Mazie Russell read portions of scripture from Joshua 1: 1-9 and 1 John 1:1-4.
Rev. John Beers offered words of wisdom for Pastor Virginia and preached a very meaningful message entitled "The Most Precious Story". Rev. Wayne Merrill, the Moderator for the Eastern Baptist Association, conducted the exchange of vows between pastor and churches and Rev. Liz Johnson gave the induction prayer.
Greetings were brought from other churches in a wonderful show of support from our friends and neighbours. Rev. Barb Durling had the closing prayer and Pastor Virginia gave the benediction and blessing for the reception that followed the service. A wonderful time of fellowship and refreshments were enjoyed by all.
Submitted by Nancy Arenburg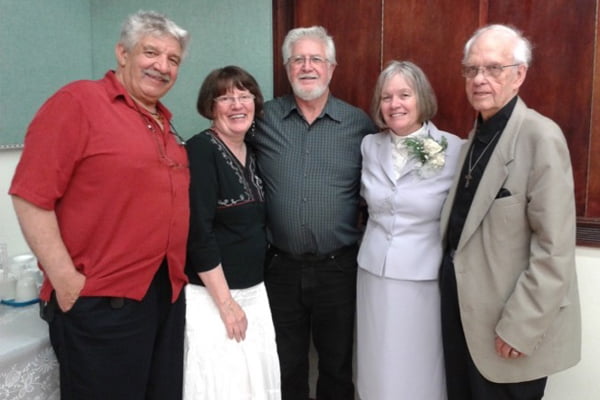 Photo from left to right: Rev. Jack & Rev. Audrey Carter (Breakthrough Ministries), Mr. Marvin DeAdder (Pastor Virginia's Husband), Rev. Virginia DeAdder, Rev. John Beers