Intentionally Collaborating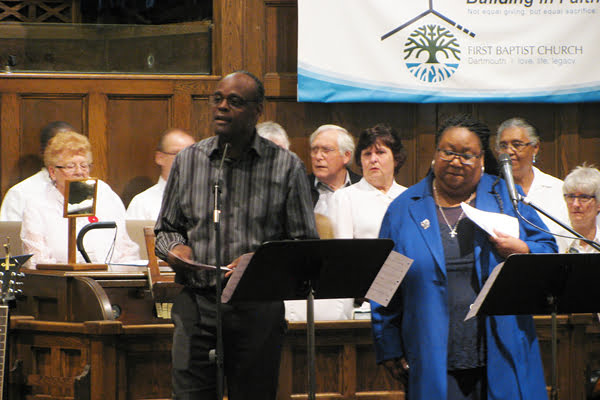 Sunday, October 30th was an historic Sunday for First Baptist Church Dartmouth and Victoria Road United Baptist Church (Dartmouth, NS) as the two congregations came together for Sunday morning worship including a presentation by Teen Challenge Atlantic and then joined together in a fellowship lunch following worship!
First Baptist Church Dartmouth and Victoria Road Baptist have been partnering for years. Last year they jointly ran the Alpha program at Demetrious Lane Community Centre. Their seniors have been coming together to go on day trips for several years. As well, there have been pulpit exchanges over the years but this is the first time they have combined for a Sunday morning worship. Both churches desire to continue to collaborate more intentionally!
Submitted by Rev. Martin Zwicker, Co-Senior Pastor of First Baptist Church Dartmouth, Dartmouth, NS.