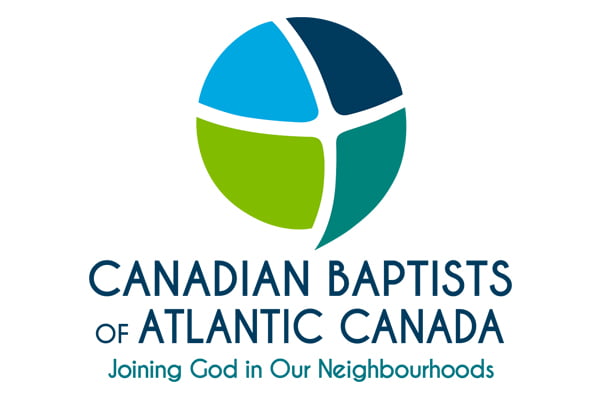 If you were at Oasis 2016 or if you follow us on social media, you'll know that one of the significant decisions our churches made was our name change – from Convention of Atlantic Baptist Churches to Canadian Baptists of Atlantic Canada. If this is news to you, consider this the official announcement that our name is now Canadian Baptists of Atlantic Canada!
One of the key reasons for the change is to better identify with our sister Baptist denominations across Canada – Canadian Baptists of Western Canada, Canadian Baptists of Ontario & Quebec and Union d'Églises baptistes francophones du Canada (Union of French Baptist Churches of Canada). It also clearly aligns us with our international mission agency Canadian Baptist Ministries.
Other reasons for the change are outlined in a Frequently Asked Questions document (http://oasis.baptist-atlantic.ca/wp-content/uploads/2014/06/CABC-Name-Change-FAQ-2016.pdf) and the rationale with the notice of motion (https://baptist-atlantic.ca/wp-content/uploads/2016/02/Rationale-and-Notice-of-Motion-Name-Change-2016.pdf). In the coming weeks you'll see the changes take place on our website, social media, etc. Legally the name won't change until it is approved by the federal government. We'll let you know when that happens.
We're also renewing and sharpening our vision statement from "Healthy Churches. Missional Churches." to "Will you join God in changing Atlantic Canada one neighbourhood at a time?" A shorter version appears in our tagline "Joining God in Our Neighbourhoods". We're also highlighting content that helps paint this picture using the hashtag #1neighbourhood.
We still believe that churches need to be healthy and missional. That hasn't changed. We believe the renewed vision statement will help enhance our focus as we work together to reach our 2025 Goals. While the CBAC Youth & Family Ministries Department first developed this vision statement, increasingly there was a realization that it was also a fit for the whole organization, especially in light of the 2025 Goals.
This renewed vision:
recognizes that God is already at work around us. It's up to us to open our eyes (as Dr. Peter Reid challenged us at Oasis) and partner with God who is already at work in our neighbourhoods and communities.
invites and challenges churches to get to know their neighbours and find new ways to share the Good News.
begs, and maybe even demands an answer.
We hope your answer is yes. We hope you will discover where God is at work around you and join Him in changing Atlantic Canada one neighbourhood at a time.
So, will you?
---