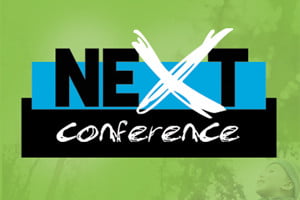 Have you registered for the NEXT Conference yet? In case you're wondering, the NEXT Conference is a training conference for anyone who works with children in our churches or any ministry. It's all about passing our faith along to the NEXT generation! They are not the church of tomorrow, they are the church today. It's so important that we do our very best to work along side parents and families to help "train up a child". What we do to pour into them and empower them now will impact the church in years to come.
Here are some details about this conference:
Dates: April 17-18, 2015
Location: Immanuel Baptist Church, Truro, NS
Speaker: Sam Luce, Pastor, Redeemer Church, Utica, NY
Worship Leader: Tammy Giffen & Family
Cost:

Full event: $49 until March 29th; $59 March 30th-April 15th; $65 at the door
Friday only: $20 until March 29th; $30 after March 30th

Complete details and online registration is available on our event page: https://baptist-atlantic.ca/next. Register today! See you there!