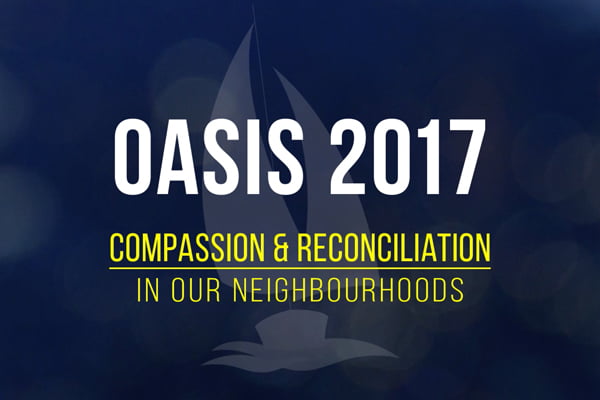 If you missed Oasis 2017, you can always order the videos (http://oasis.baptist-atlantic.ca/downloads). It's not quite the same but you and your church will be challenged and inspired as you strive to follow God's leading in impacting your neighbourhood. One video we're making available for anyone is Peter Reid's message from Thursday evening titled "An Opportunity Wrapped in a Threat". You can stream it below stream and download it here: https://vimeo.com/231023646.

At Oasis, we shared lots of video resources and stories that we'd love for you to share in your church. Below you can view all the videos:
Mosaic – we asked for photos from churches – people and building (but we know the church is the people; the building is where the church gathers). https://vimeo.com/231023866
Canada 150 videos:
More videos to follow in upcoming posts. To see them all, visit our Vimeo channel: https://vimeo.com/channels/atlanticbaptist.