Rev. Renée MacVicar Appointed as CBAC Executive Minister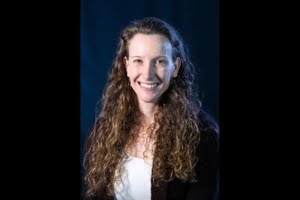 Moncton, N.B. — On Friday, August 11th, 2023, delegates at Oasis voted successfully to appoint Rev. Renée MacVicar as CBAC Executive Minister, effective September 5th, 2023. The motion, discussion, and vote took place in the afternoon business session.
Rev. MacVicar is the first woman to be recommended by CBAC Council and subsequently appointed by the CBAC delegates to the position of CBAC Executive Minister—the second historic appointment of a female Executive Minister among our Canadian Baptist denominational bodies. Her appointment is for a 5 year term.
Upon stepping into the role, she will succeed Rev. Dr. Terry Atkinson, who has served as Interim Executive Minister since December 2022.
"I love this family." Said Rev. Renée MacVicar in her remarks after the result of the vote. "I love the leaders, I love our churches, I love our partners that we have in this beautiful family. And so thank you for your willingness to work with me and with this CBAC team and family as we stick together to figure out the best way forward."
"Friends, family, we need a deeper dependence on God. Moses trusted the Great I AM, and even with his insecurities… God said 'Go and I will give you the words to speak.'"
Below is additional biographical details of the announcement from Council earlier this year:
Renée is no stranger to Canadian Baptists of Atlantic Canada (CBAC). She was trained at Acadia Divinity College (ADC) where she earned her Master of Divinity (MDiv) degree in 2006 as well as a Master of Arts in Theology degree in 2008. She was ordained at Main Street Baptist Church in Saint John, NB in 2009, and has served with great effectiveness in pastoral ministry at three of our churches: Alton Baptist Church in Kentville, NS; Main Street/RiverCross Church in Saint John, NB; and Hillside Baptist Church in Moncton, NB.
We welcome words of congratulations for Renée, and we look forward to Renée sharing more with our CBAC family in the weeks ahead.