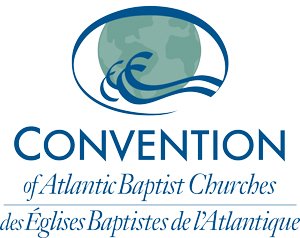 At Oasis 2012, the assembly approved the addition of new senior staff to the CABC. In recent weeks we have been excited to welcome on board Pastor Paul Carline and Dr. Garth Williams. Both Paul & Garth bring gifts and abilities that will help us as a Convention move into the new structure as outlined in the Senior Staff Proposal. They will play a key role in assisting our churches to think missionally and find creative ways to share the gospel. Say hello!
Paul Carline is the new Director of Intercultural Ministries and began September 1st. This is a 3/4 time position in partnership between CABC and CBM (Canadian Baptist Ministries). Paul works with and oversees the Ethnic Ministries Working Group as well as working with other Senior Staff to find ways to speak to issues of racism, sensitivity training, inclusion and helping to create new ministries among various cultural groups in Atlantic Canadian society.
Paul and Kelly Carline have been Global Field Staff with CBM, working primarily with Somali people in North Eastern Province in Kenya. Paul's experience in this cross-cultural work will be of great benefit as he works with Canadian churches in CABC to help them extend hospitality and welcome to marginalized peoples in their neighbourhoods, including new Canadians and other cultural groups. Paul and Kelly live in Quispamsis, NB.
Dr. Garth Williams is one of the new Associate Executive Ministers and began on September 24th. Along with the broader responsibilities outlined in the Senior Staff Proposal, Garth is the Director of the Lay Pastor Training Program and gives oversight to the Board of Ministerial Standards & Education.
Previously, Garth worked on a three church field and then in one rural church during the early years of his ministry career before spending thirteen years at Union Street Atlantic Baptist Church in St. Stephen, where the focus has been on developing creative and missional initiatives to reach the community. He has also previously served on both the Board of Ministerial Standards and Education and the Convention Council.
Garth and his wife Heather reside in St. Stephen with their two teenage sons, Connor and Kenton.
You can follow Garth on Twitter @drgvw
When asked to comment on his new position, Garth said "I am blessed to have the privilege to serve our greater constituency of local churches as we venture into this exciting vision and challenge of reclaiming our history as a church planting people and forging into our communities as a sent (missional) people."
We look forward to the other members of the Senior Staff to join us next year (Rev. Cheryl Ann Beals – Dir. Spiritual Formation & Clergy Care; Rev. Jon Turner – Associate Executive Minister; Rev. Greg Jones – Associate Executive Minister). If you have questions or concerns, please do not hesitate to contact our office by phone (506-635-1922) or by email using our Contact Us page.