Welcome Rev. Cheryl Ann Beals!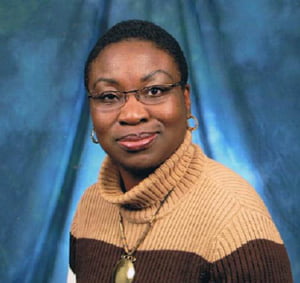 We are excited to officially welcome Rev. Cheryl Ann Beals as our Director of Clergy Formation & Health, a new department concerned with the overall health and well being of our CABC pastors and staff.
She brings a wide range of experience to this role. Most recently she served as the Senior Pastor of Victoria Road Baptist Church (Dartmouth, NS). Prior to that, she was involved with Canadian Baptist Ministries, Christian counselling, teaching and pastoral support.
Cheryl Ann is a graduate of Acadia University with a Bachelor of Science Honours in Psychology and a Bachelor of Education. She also holds a Master of Education degree in counselling from the University of Western Ontario, London, ON and a Master of Divinity degree from McMaster Divinity College. Currently Cheryl Ann is working on her D.Min. from Acadia Divinity College in the area of spiritual leadership and spiritual formation.
The Clergy Formation & Health department will be responsible for three main priorities as outline in the Senior Staff Proposal (click to read):
Developing continuing education opportunities for pastors.
Holistic spiritual formation for pastoral leaders.
Crisis care.
Cheryl Ann believes God's call on her life is to help others to find greater freedom to follow Jesus. She's passionate about the Kingdom of God, nurturing her own spiritual growth and that of others. Pastor Cheryl Ann is dedicated to the development & empowerment of spiritual leaders, and has a desire to create healthy Christian communities where people are set free & equipped to follow Jesus, even in the midst of difficulty & suffering.
Executive Minister Dr. Peter Reid is excited about the strength and diversity Cheryl Ann brings to the CABC team: "I am delighted that Rev. Cheryl Ann Beals is heading up the new department of Clergy Formation and Health, this emphasis is in keeping with our vision of wellness for pastors and their families and spiritual formation for our leaders. Cheryl Ann brings passion, spirituality, gifts, training and skill to this new position and she is a great addition to our Senior Staff Team!"
If you would like Cheryl Ann or any of our staff to come and speak to your church or group, please send us an email via our Contact Us page or call out office – (506) 635–1922.