The Well 2014: A Young Adult Retreat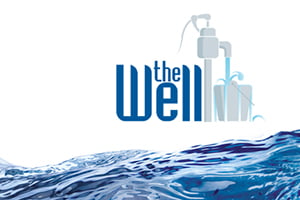 This coming January 24th-26th, young adults from all across Atlantic Canada who are in Grade 12 up to age 25(ish) will be arriving at Bayside Camp (near Halifax, NS) for an impactful retreat called "The Well." Following on the heels of the first event in January 2013, momentum is building for 2014!
The Well is a young adult retreat focused on worship and community, making space for authentic connections and being encouraged. This year we've opened up registration for those in Grade 12 in order for them to make connections and help prepare for transition into life after graduation.
At its core, we feel that investing in the lives of young adults is extremely important. This retreat weekend is one way we can do that.
So what can you expect to be a part of the weekend? Worship and community. These are the core ideas that make this event what it is. We're very excited to have Mark Sypher (New Minas Baptist) joining us as the speaker for the weekend, as well as Tim Milner (Crandall University) who will be leading us in worship. Both of these individuals have a passion for Jesus and we're excited about the ways they will lead us deeper into worship and our walk with Christ.
Connected to the large group experiences, one of the fundamental elements is something we call 'Circles.' Circles are essentially small groups that get together following the main sessions in order to talk through some of the ideas that were presented. These groups were a highlight last year and we're excited to be offering this experience again this year.
As well, you can expect to make connections with current and new friends, enjoy fantastic food, be a part of the Variety Show and many other meaningful activities as well.
Not a Young Adult? Here's how you can make an investment…
Spread the word and send the young adults you know to "The Well"
Pray for the leadership and participants
Contribute financially by sponsoring someone
So mark January 24-26 on your calendar, save up $99, invite as many people as you can think of, register by January 17 and plan to be a part of The Well in 2014!
Mitchell DeWare leads "The Well" with his wife Carolyn, John Campbell, Louise Knowles, Cara Rossiter and Jody Linkletter.
Website: www.baptist-atlantic.ca/the-well
Facebook: www.facebook.com/bythewell.ca
Twitter: www.twitter.com/By_The_Well
YouTube: www.youtube.com/bythewellca