Youth Service and Baptisms at Grace Memorial
Grace Youth led the Sunday morning worship service at Grace Memorial on June 5, 2016 using the theme "A Mosaic of Worship." The youth created "mosaic banners" for the sanctuary, led the worship in music, shared the message, shared a musical drama and assisted in serving communion.
Two of the Grace Youth followed the Lord in baptism. Maiah Benigno is the daughter of Samuel & Marisel Benigno and has grown up at Grace. It was during Tidal Impact in 2015 that Maiah sensed God calling her to go deeper in her faith. She regularly helps with children's programs and often shares in song.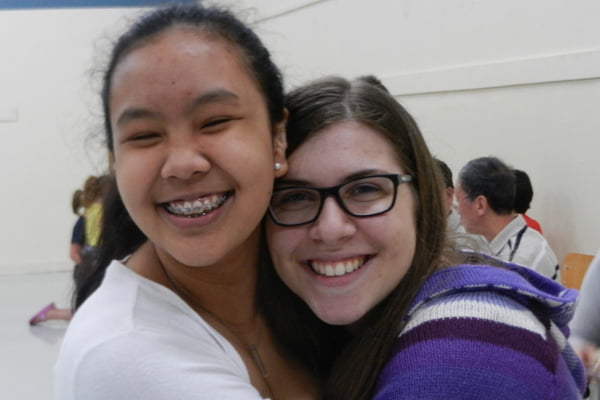 Emily Lohnes is the daughter of Peter & Lisa Lohnes and has attended Grace since her family moved to Fredericton in 2014. She accepted Christ at summer camp several years ago and felt now was the time to proclaim her faith through baptism. Emily regularly teaches the pre-schooler class in Children's Church and helps with summer camps.