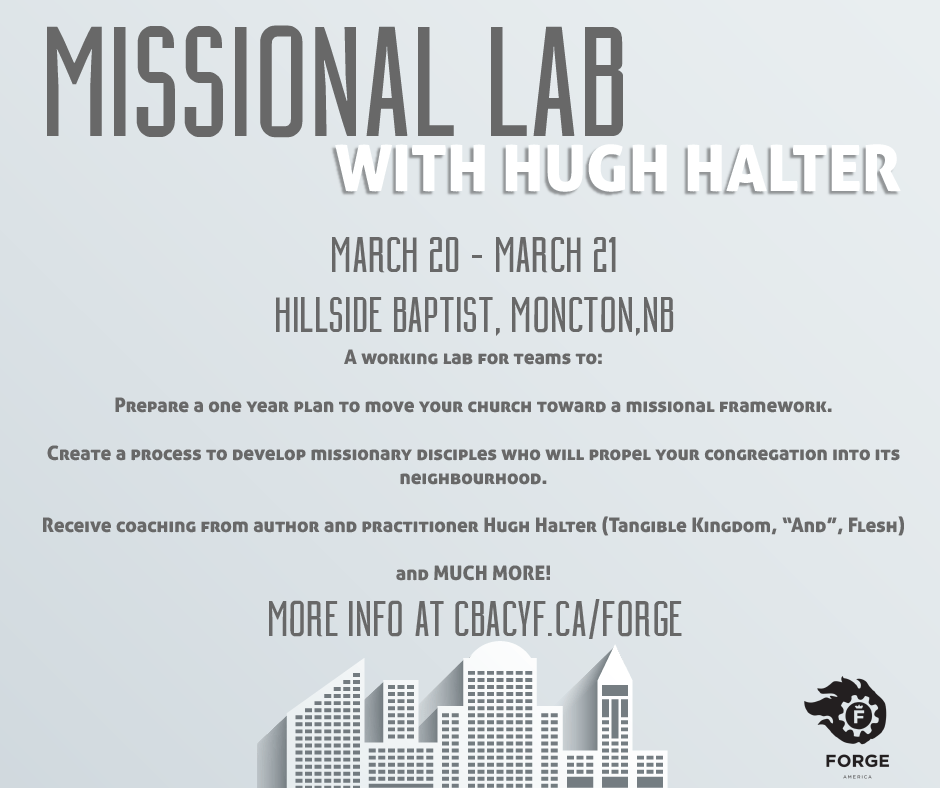 MARCH 20 (9:00AM – 3PM) — MARCH 21 (9AM – 12PM)
HILLSIDE BAPTIST CHURCH, MONCTON, NB
COST: $150 PER PERSON. TEAM MEMBERS AFTER 3 COME FREE.
During this 1.5 working lab you, your team, and Hugh will work through…
Creating a one year plan to create a missional framework for your congregation
Create a process to create missionary disciples that will catapult your congregation into your neighbourhood.
Reminder of the AND: How to manage the gathered and scattered balance between church gatherings and decentralized neighbourhood or network missional communities
APEST: How to round out your equipping team and how to function together
How to recruit, train, coach and multiply missional communities
A one year plan of the three prong approach to corporate change. (Process/Practice/Pilot)
Table coaching around how to get late adopters to stay on board
Where a leader spends their time. Rethinking your role in light of the new mission field.