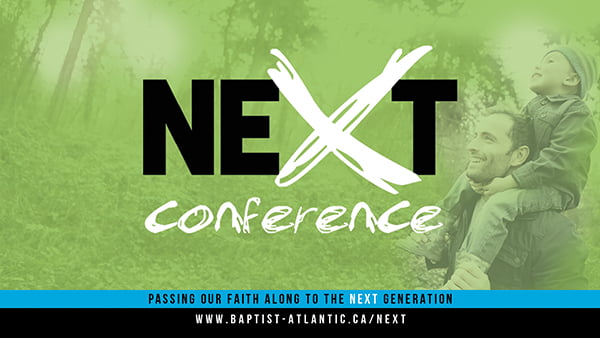 The NEXT Conference is all about inspiring, equipping, and encouraging children's ministry volunteers in churches across Atlantic Canada. Come and learn how to more effectively pass on faith in Jesus to the NEXT generation. Registration includes great speakers, times of worship, awesome workshops and seminars, lunch, and community with other children's ministry leaders!
Don't miss it!
2017 details:
Date & Time: April 1, 2017 9:00am-4:15pm
Location: Immanuel Baptist Church, Truro, NS
Speaker: TBA
Worship Leader: TBA
Cost: TBA
Details & Registration: http://cbacyf.ca/next#next-1
If you have questions, please contact the NEXT Conference Registrar Jacqueline Derrah by email or phone 506-635-1922 ext. 115.