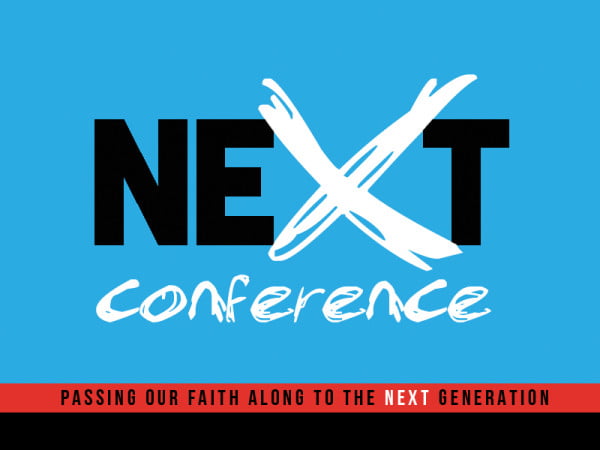 Finally!! A training conference just for children's workers! The NEXT conference is all about passing our faith along to the NEXT generation. Registration is only $49 and you receive a great speaker, awesome workshops, worship and lunch! Don't miss it!
2014 details:
Dates: April 4-5, 2014
Location: Highfield Baptist Church, Moncton, NB (not Hillside as the Convention Connection shows – sorry for any confusion)
Speaker: We are pleased to have three main sessions this year!

Friday Night – Kevin Matthews will speak on Elevating the Importance of Children's Ministry in Your Church! Kevin has served in camp ministry, been a children's pastor, and executive pastor and is now the senior pastor at Newcastle Baptist Church. Kevin knows how vital ministry to children and families is to the whole church community. He'll help you know how to make and keep children and family ministry a priority.
Saturday Morning – A panel discussion with some of our own fabulous Children's Ministry Pastors from across our region. Question will focus on excellence in children's ministry no matter your budget and size! Bring questions!
Saturday Afternoon – Jon Dixon will speak on Making the Bible a Top Priority! Jon is the Pastor of Children and Youth Ministries at New Minas Baptist Church and has a heart to see us be able to equip kids, parents and families to enter into God's Word.

Worship Leader: Jeff Somers
Schedule (click)
Online registration is closed. You can still register at the door but will not include lunch on Saturday.
[/toggles]
1. Registration starts on Friday night at 6:30pm.
2. Coffee will be available throughout the conference.
3. Lunch on Saturday is included in your registration and is a great time for networking with other leaders.
4. You will receive an update in March with a list of workshop titles and leaders.