Atlantic Immigration Pilot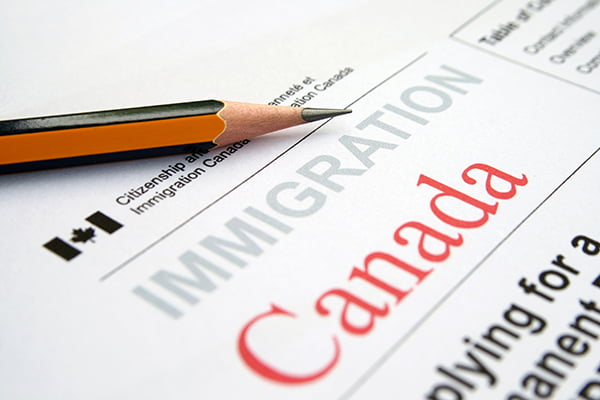 Joining God in Your Neighbourhood by Taking Advantage of the Atlantic Immigration Pilot (AIP): an idea from CBAC's Intercultural Ministries.
The churches in Atlantic Canada that will be considered growing churches, will be intercultural churches. These churches will experience snowball growth as diverse people are drawn to them. One reason for that is theological – God is reconciling people to himself and to each other. The other reason is demographical – more people are being buried than born in our region; future population growth will mostly come from foreign-born, non-European immigrants.
In light of the demographics, our provincial governments (along with the federal government) are more aggressively promoting immigration through the Atlantic Immigration Pilot in which pathways have been created for new permanent residents to Atlantic Canada. The program affords churches a very practical way to grow inter-culturally.
Warning: This is not for churches that just want to grow. This is not for churches that say, "Welcome, come and be like us." It's not even for churches that say, "Welcome, come and change us." It is for churches called to improve their communities by moving beyond themselves in order to help neighbours both locally and globally.
There is still, however, a very good chance that participation in this program will lead to increased growth and diversity for your church. But that participation will also benefit the program itself and your community. Immigrants who integrate into existing social structures (like churches) are more likely to remain in the region and this program is being evaluated on retention rates – the percentage of newcomers who stay in Atlantic Canada.
You'll need to check out the program in your province (see links below) as each has unique criteria and procedures, but here's how it could play out:
Someone in your church knows someone abroad (a relative, refugee, etc.) who would like to come to Canada, who has graduated from high school and who has some work experience.
A local employer, who is willing to hire this person, applies to be a part of the program (there's a form for that) and passes the person's information to the provincial government (there's a form for that).
Workers (and their families) can be here within 3 to 6 months (a bit longer for some countries).
The church assists the newcomers and employer with settlement needs and integration.
You might want to look into this (links below), talk to your leadership and commit this to prayer. This comes down to people's lives and he is the Lord of us all, bringing us together at particular times and places so that we can seek and find him – for he's here with us as he immigrated, too, and chose to make our neighbourhoods and hearts his.
New Brunswick:
http://www.welcomenb.ca/content/wel-bien/en/Employers/content/Atlantic_Immigration_Pilot_Project.html
1-855-444-6554
AIPP-PPIA@gnb.ca
Newfoundland and Labrador
http://www.nlimmigration.ca/en/employer/atlantic-immigration-pilot-program.aspx
1-709-729-6607
immigration@gov.nl.ca
Nova Scotia
http://novascotiaimmigration.com/help-for-employers/atlantic-immigration-pilot/
1-902-424-5230; 1-877-292-9597
immigration@novascotia.ca
Prince Edward Island
https://www.princeedwardisland.ca/en/information/office-immigration/atlantic-immigration-pilot-employers-designation
1-902-620-3628
immigrationpilot@gov.pe.ca
Federal program site:
http://www.cic.gc.ca/english/immigrate/atlantic/index.asp