Prayer: Being Present to God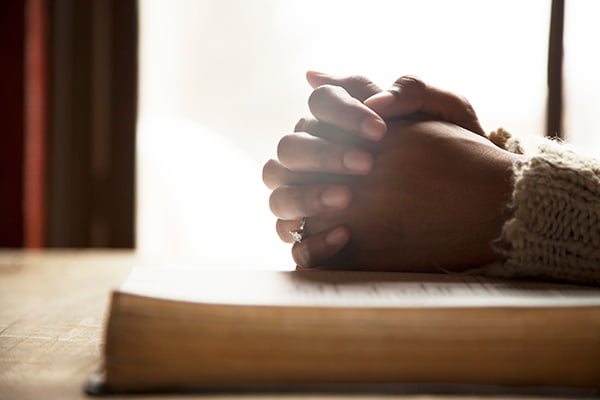 I am drawn to the idea of prayer as being "with God." I don't think we should see prayer as an activity to change the mind of God or, to get what we want. The truth is prayer is more like a deep relationship with someone who loves us, someone who wants to be with us. Prayer is all about being "present" to God. Someone wisely said that in prayer, "God doesn't need to be invoked, we do!" When I am in God's presence with no agenda other than to "be with" God, I am opening space for God to do something in me. Prayer is not about changing other people or about changing my circumstances.
When I am with God in prayer I discover that God is with me in profound ways. It is in prayer that I listen and wait reading scripture not for knowledge or instruction but rather to hear from God in the present moment. Ultimately, the person who is changed in prayer is me. This is what it means to pray. It was Woody Allen who said, 90% of life is showing up! God wants us to show up. More than once when I took time to wait quietly for God I heard a whisper in my soul; "Peter, I have missed you!"How it hurts to think that often I am too busy or distracted to spend time in prayer.
In his wonderful book on Prayer, Richard Foster writes; "The primary purpose of prayer is to bring us into such a life of communion with the Father that, by the power of the Spirit, we are increasingly conformed to the image of the Son."Paul writes that God knew his people in advance and "chose them to become like his Son." (Romans 8:29 NLT) This is the work of God in us. My job is to do the hard work of quieting my soul while wasting time in God's presence!
Plan to be a part of our Days of Prayer and Fasting: https://baptist-atlantic.ca/event/days-of-prayer-and-fasting/.