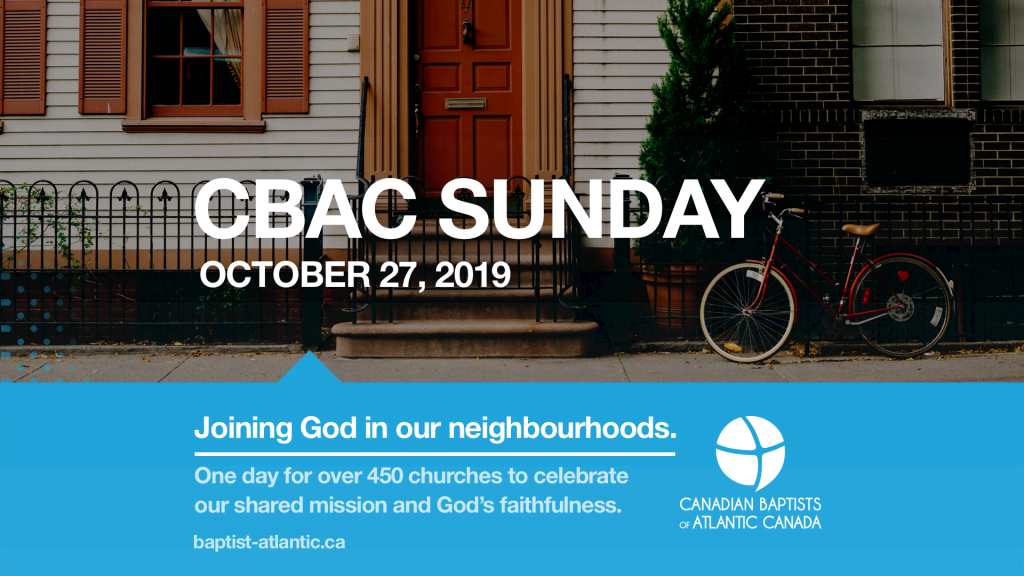 On Sunday October 27th, we're inviting all CBAC churches to be a part of our 2nd annual CBAC Sunday. Let's celebrate our shared mission and God's faithfulness!
On October 27th, here's what we'd like all our CBAC churches to do:
Show the CBAC Sunday video (2 min 33 sec) during your service.
Give some time in your service to share about the CBAC and celebrate our shared mission. You are welcome to invite someone from the CBAC to speak.
Use all or a part of Dr. Peter Reid's message from Oasis 2019.
Take up a special offering for the CBAC above your regular giving.
Imagine this: all our churches taking time on the same day at the same time to celebrate what the Lord has done as we have joined God in our neighbourhoods.
Here's some more ideas:
Invite a CBAC staff to come and speak.
Do a pulpit swap with another church.