Justice Summit 2022
November 4, 2022

-

November 5, 2022
Justice Summit 2022
Our Theme: From Education to Action
"Learn to do good; seek justice, correct oppression; bring justice to the fatherless, plead the widow's cause." — Isaiah 51:4-5
On This Page
Delegate Info, Blanket Exercise, Schedule, Hotel Information, and Promo Package

UPDATE: We're thrilled to invite you to a KAIROS Blanket Exercise, hosted onsite in the afternoon of November 4th. Pre-registration is required, and you can register online now!
Visit the Justice & Advocacy page, where you can get involved with our online community and check out our available resources.
The CBAC Justice Summit is a catalytic event that equips CBAC churches to engage in neighbourhood-level justice and advocacy movements. We do this by investing in delegates and giving them the tools they need to carry out the work of justice at home.
The Justice Summit is ideal for passionate, open-minded individuals who are ready to take the next step from education to action. We are inviting churches to send teams of delegates to the Summit that are committed to carrying out this work at home.
QUICK DETAILS
Cost:
Main registration: $70 per person (10% discount for teams of 4+)
Blanket Exercise: $30 per person
Location: Immanuel Baptist Church, 295 Young St, Truro, NS B2N 3Y4 (Click here for Google Maps)
Meet our Guest Speaker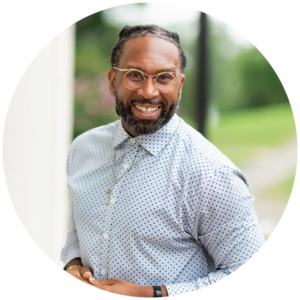 Rev. Dr. Lennett J. Anderson, CD
Lennett J. Anderson is the Senior Pastor of Emmanuel Baptist Church (The Meeting Place) a growing, multigenerational community of worshippers from diverse geographic, ethnic, cultural, and denominational backgrounds. 
Pastor Anderson is a highly sought-after communicator and is a recognized voice at events throughout the country. He is blessed with influence that extends beyond the local church.  He serves on the faculty of Acadia Divinity College as Lecturer in Leadership and Racial Justice. 
 Pastor Anderson is a passionate advocate for community transformation and development. His passion for community is evident through his contributions as consultant for the Halifax Regional Centre for Education, a member of the Halifax Regional Municipality Chief of Police Roundtable on Diversity and Race Relations, Past Moderator of the African United Baptist Association of Nova Scotia, an Advisory Council Member, Dalhousie University African Nova Scotian Strategy, Corporation Board Member for Promise Keepers Canada, Member of the African Nova Scotian (DPAD) Decade for People of African Decent Coalition, Regional Ambassador for Teen Challenge Atlantic Men's Centre, and as a former board member of the Nova Scotia Chapter of the Children's Wish Foundation. 
 A retired commissioned Officer in the Canadian Forces where he served as Unit Chaplain for HMSC Scotian, Rev. Anderson has been recognized with numerous awards including the Medal of Excellence from the Navy League of Canada, the Canadian Forces Decoration Medal, the Queen Elizabeth II Diamond Jubilee Medal, the Lieutenant Governor's Award for Citizenship, the Platinum Jubilee Community Hero Award, and an Honorary Doctor of Divinity from St. Thomas Christian College. 
Maclean's magazine named Rev. Anderson as "one of five Canadian pastors who are breathing new life into their communities". In 2016 he received the ADC Alumni Distinguished Service Award for significant contributions to ministry in his community and beyond. Rev. Anderson has worked tirelessly to promote racial justice with organizations. 
Lennett is married to Dr. Késa Munroe-Anderson. They have three children and live in Hammonds Plains, Nova Scotia.
Workshops